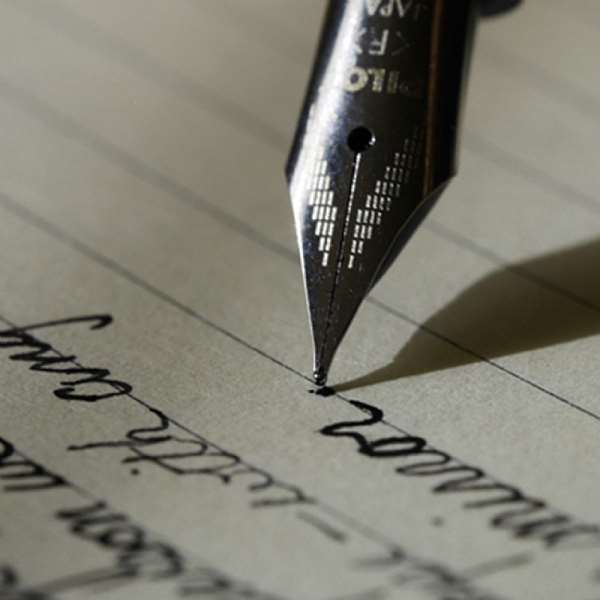 12 PRACTICAL STEPS FOR JOB CREATION & DEVELOPMENT OF GHANA In theory Ghana has NO EXCUSES for not developing. Similar rhetoric was sounded recently to the govt. by the Chairman of the World Bank. The desire among Ghanaians at home and Diaspora to lift this nation from developing to full develop state is now a PASSION. A passion that is similar or greater than during her independence nearly 50 years ago. This nation MUST & SHALL rise again and lead Africa. "We are the BEST and nothing less is good enough for Ghana". Use these words as Mantra and remember it from dusk to dawn.
Here are some practical steps used for nation development since the industrial revolution. Start building now.
1. HYPER MODERN HOSPITALS in at least 6 regional capitals. The present hospitals in Ghana dates back to colonial days and early years of independence, and would not meet the nations need for healthcare and the challenges of the next 25years. Building new hospitals would help reduce so called "Brain Drain" of Ghanaian doctors and medical personnel. These professionals love their country just like everybody else, but lack of challenging tasks and facilities compels then to look for greener pastures. Job creation during building phase of new hospitals estimated at 2000 new jobs. After completion 5000-7000 new jobs.
2. NEW HARBOURS are urgently needed in Tema, Takoradi, Cape Coast, and Keta. The new harbours in Tema and Takoradi shall be the hubs and locomotive for national industrial development, but also serving partly as new naval base for defence & security of the nation. The new harbours in Cape Coast and Keta shall be Ghana's future Oil & Gas terminals and offshore activities. Segment of these harbours shall be cruise / tourist ship harbours. Job creation during building phase 5000 new jobs. Estimated 10.000 new jobs when completed.
3. NEW DRY-DOCKS FOR SHIPBUILDING & SHIP MAINTENANCE. Ghana must start building ships. Every coastal nation with respect for her self must be able to build ships both for transportation, defence, protection of national resources and territorial waters. Governments must endeavour to find foreign partners for Shipbuilding under license or as Joint Ventures. Ghana need VLCC (Very Large Crude Carrier) size dry-docks. South Africa and Egypt are the only countries building ships on the continent. The same countries and the Canary Islands are the only one with ship maintenance yards with decent dry-docks. Job creation during building phase 2000 new jobs. Estimated 7.000 new jobs when completed.
4. NEW AIRPORTS, AERONAUTICS & SPACE TECHNOLOGY INFRASTRUCTURES. New international world class airports in Accra, Kumasi, Takoradi, Ho, Cape Coast, Sunyani, Tamale, and Bolgatanga are urgently needed for balanced industrial development and national defence (Air force base). The Air force segment MUST immediately enter into Aircraft and Space Technology building program. Ghanaians co-developed the Mars spacecraft in 10-15 years they can build the first aircraft. Ghana Air force would love this challenge. Set high goal and it would be achieve. In joint venture with General Electric, Boing, Airbus, Rolls Royce, etc. Job creation during building phase 5000 new jobs. Estimated 20.000 new jobs when completed.
5. ELECTRONICS, TELECOMMUNICATION & INFORMATION TECHNOLOGY. Ghana MUST enter the Electronics Industry with full strength, as Joint Ventures or License Manufacturer. It is time to make Ghana's own Brand Televisions, Radio, Computers & Electronics components. Telecommunications systems & coverage in Ghana are still at mediocre level as compare with countries Ghana wish to be compared with. Communication brings understanding and Telecommunication is the life line of every develop nation. NO nation can develop today without Telecommunication & Information Technology. In fact, every primary school pupil MUST receive FREE computer machine & printer from the government. This MUST be chisel in the constitution of Ghana. Furthermore, there shall be ZERO tax on computer in Ghana. Government & Private institutions should be able to grant soft loans to employees to acquire personal computers (PC's). The end result of this program would bring immeasurable reward to Ghana socio-economical development. Estimated 1.500.000 new jobs in 5 years.
6. OIL & GAS, FUTURE ENERGY SOURCE. It's a FACT that, Ghana has hydrocarbons Oil & Gas deposit, and sooner or later it would be exploited. Keta basin and Saltpond / Half Assini offshore are the most promising. If infrastructure mentioned earlier are not in place the next 3-5 years, them Ghana would be a poor oil producing nation. Ghana MUST participate as equal partners at all levels. Both in funding and technology. In order to develop, Ghana should no longer give priority to selling Kente, Art & Craft and Pineapple. That is for banana republics. Ghana must join the REAL actors in Oil & Gas, BIO-ENERGY (garbage convert to energy), WIND ENERGY, SOLAR ENERGY, HOT WATER from simple ground pumps development. Estimated 2.000 new jobs when completed. On long term the figure could reach 200.000 new jobs.
7. EDUCATION & RESEARCH CENTRES. Thanks to the vision of Dr. Nkrumah, Former President Jerry Rawlings, President John Kufuor and individual efforts by educators, Ghanaians have excelled in education. This vision must be kept alive and focus on toward the development of Ghana. I call for a New Education System Of Ghana (NESOG), it MUST start now and begin in the kindergarten (Free school buses is definitely a good investment, also, drivers should be professionals to prevent accidents). It must be put together by some of the finest educators available in and outside the country. And it should be equivalent or better than the best in the world. We all are aware that Knowledge is a highly priced commodity in the free economic market. Smart brains no longer constrain to national boundaries and certainly not patriotic until a nation is prepare to pay the price to keep it. Ghana must be a KNOWLEDGE BASED SOCIETY WITH LATERAL EDUCATION SYSTEM. Ghana's resources such as bauxite, diamonds, gold, timber would NOT last forever, but Ghana's knowledge SHALL prevail. Furthermore, to reduce the migration of scholars, Ghana must as matter of urgency, set aside 2%-4% of her Gross National Product (GNP) for Research & Development (R&D) in Nation building, Defence & Security, Industry, Health & Social welfare, Environmental protection, National & International affairs. Most research institutions could be located near universities and in regions where job creation are low. These would create easy recruitment and balanced development. Job creation 1500 new jobs. On long term the figure could reach 150.000 new jobs in 5 years.
8. TOURISM is the new bread basket of Ghana. The potential of this dormant industry are enormous. Revenues from tourism alone can finance 40% of all projects mention in item 1-7 & 9. But, one would ask do we have tourism in Ghana? Not really. Tourism in Ghana is still in the cradle stage and is not well organised. Much more have to be done and urgently to tap the potential available for Ghana. Project "JOSEPH" is a great idea, but Ghana does not have the capacity and Infrastructure at this time to welcome the Diaspora. Remember, the Diaspora is approx. half a billion strong, sophisticated, with plenty of resources. Fifty percent live in developed countries, are well informed and would not accept any lesser standard of living. Imagine if one percent of this group (5 millions) visit Ghana in a year accommodations and infrastructure would implode. However, by encouraging more private enterprises and foreign Joint Ventures thru. tax reduction and facilitating Land acquisition and re-allocation for tourism, this challenge can be managed. Estimated 500.000 new jobs in 5 years.
9. PERSONAL IDENTIFICATION NUMBER. Fourteen years ago I proposed the Personal Number or Personal Identification Number concept to journalists in Ghana, this concept is yet to be implemented. A nation with no proper tools for Accountability & Statistics is doomed to economical stagnation. Auditors, Bankers, Statistics, Economics, Logistics, Legislators, etc. are struggling due to lacks of correct tools & figures to calculate their projections. Example, Ask Electoral commissions or government, how many voters do we have by 2008 elections? And you are sure nobody has a clue!! Is it strange that parties voters complain of fraud? There is simply no data to confirm the number. With PIN, election that takes days to call would only take hours since the system is computerised. If you ask, how many babies are born in Ghana a day? How many persons died a month, How many houses are in the country?, how many beds we have in our hospitals, How many cars traffic our roads, How many persons evade tax per month etc, then you realise the importance of Personal Identification Number. Ghana can earn at least Two Billions US Dollars per year in revenue by implementing this concept. Every bank account and transaction would be tracked and checked by auditors. All Taxations would be registered and monitored, but also excess tax would be returned to there rightful owners. You do not need to import 500 cars / vans and pay thousands of voter's registration personnel to get your voters registered. You simply send voters card to their mailbox or nearest post office for pick up on showing their Personal Identification Number. Every citizen gets Personal Identification Number at birth at the hospital and confirmed by National Register at City Hall or Town Council or Police station. Get your passport in ONE HOUR, Register a Company in five days, Clear you car in 45 minutes, and receive your pension at home and many more, ALL this by showing or saying your Personal Identification Number (guided by your PIN-code of 11 Digits, consisting of your date of Birth, Gender and PIN). Estimated new jobs 50.000.
10. FORTY FIVE PERCENT (45%) WOMEN IN GOVERNMENT & MANAGERIAL POSITIONS. Despite the fact that women outnumber men in Ghana, all political parties including NPP, NDC, and CPP are still dominated by men. Women make only 20% in parliament, 10% in government and 5% in top managerial jobs in the country. This MUST change!!! Any political party which does not clearly chisel this in their agenda and or have at least 45% women representation in their candidate lists should be considered women discriminatory and should face the consequences thereafter. Women are core values of any develop nation and their role shall not be under estimated. Estimated new jobs are UNLIMITED. Ghana MUST be the first country in Africa to present a government consisting of 45% women. And soon the second woman president is Africa.
11. TILES ON ALL REGIONAL CAPITALS PAVEMENTS. Yes you've heard me right, tiles on ALL regional capitals pavements. "Eliminate the dust, smog & bring clear & cleaner air to the cities" This would NOT only save Ghana $10 Billions in 5 years in Health, Safety & Environment, but also bring about thousands of jobs. Former Night soil carriers can be re-trained to lay tiles. Thousands of several unemployed can get jobs. The dividend are enormous, you get Cleaner cities easy to maintain, reduces air pollution in inner cities, reduced flooding during raining seasons, cleaner air, good for tourists and city dwellers. Project duration & costs USD$500Millions 5-15 years. Created jobs 50.000
12. GHANA FINANCE & WORLD TRADE CENTRE. Ghana's Finance & Business centres need in line with the develop world. Ghana Wall Street would boost the Ghana Stock Exchange (GSE). Offshore Banking is step in right direction. If Monaco, a state smaller in size than Aflao or Nungua is Financially richer than Ghana, then Offshore Banking and Free trade Zone are some issues to address.
HOW DO WE FINANCE THESE 12 PRACTICAL STEPS? TOURISM – 40% PRIVATE INVESTMENTS – 40% LOANS (IMF, WORLD BANK, ADB, ARAB BANK, OTHERS) - 20% KEEP HOPE ALIVE!!!!
NB. Detailed information of concept and solutions available at no costs Jordan Mathia Trend Consultants Views expressed by the author(s) do not necessarily reflect those of GhanaHomePage.