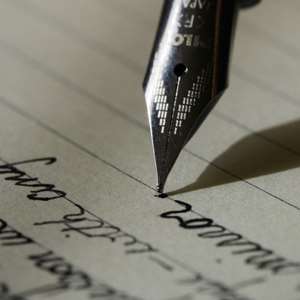 In Ghana, domestic violence is a palpable feature in many homes across the country. This is against the backdrop of many women who have distinguished themselves in their fields of endeavours.
The tremendous work of Ghana's first woman Chief Justice, Mrs Justice Georgina Theodora Wood; the first woman Speaker of Parliament, Mrs Justice Joyce Adeline Bamford-Addo; the first woman Electoral Commissioner, Mrs Charlotte Osei, and most recently, Mrs Jean Mensa, the EC boss are testimonies of the abilities of women.
However, gender-based violence is disproportionately and most often tilted against women who, by the nature of their physique, bear the brunt of the brutality and brawn of some men who are uninitiated and lack the requisite knowledge and sensitisation.
In Ghana, the Domestic Violence Act 2007 (Act 732) defines a whole gamut of actions, encompassing physical abuse, deprivation, subjecting another to torture or other cruel or inhuman treatment or punishment, sexual, economic, emotional, verbal or psychological abuse, as well as all forms of harassment, as abuse.
UN definition
The United Nations General Assembly's Declaration on the Elimination of Violence against Women (A/RES/48/104), adopted in 1993, also defines violence against women as "any act of gender-based violence that results in, or is likely to result in, physical, sexual or psychological harm or suffering to women, including threats of such acts, coercion or arbitrary deprivation of liberty, whether occurring in public or in private life".
It is an undeniable fact that more needs to be done to prevent violence, disproportionately faced by women from their male counterparts. Such violence includes the verbal and vitriolic attacks on women who ascend high positions in public service.
Hen Mpoano
It is in this light the work of a Civil Society Organization such as Hen Mpoano, a Coastal Non-Governmental Organization (NGO), who are at the forefront of the liberation of gender based violence particularly against women and children must be hailed and supported.
Among others, Hen Mpoano is helping address food insecurity, climate change, over-fishing, gender inequality, urbanization and poverty. It is the Lead Partner responsible for overall programmatic and financial management and reporting.
Hen Mpoano is committed to ensuring sustainable management of coastal resource and marine ecosystems has intensified efforts to eliminate all forms of violence against women in the marine fisheries sector.
WiFVEs project
This, they intend to do through the Women in Fisheries Against Violence (WIFVEs) project funded by the European Union (EU) with Central and Western Fishmongers Improvement Association (CEWEFIA) as its partner.
The three-year project aims to achieve gender equality in fishing by advocating against Gender-Based Violence (GBC), abuse and discrimination in Ghana's marine fisheries sector.
Funding
The project is funded within the context of the European Instrument for Democracy and Human Rights (EIDHR), an EU programme that aimed to promote democracy and human rights worldwide through civil society initiatives in third countries outside the European Union.
The EU's support to the WIFVE's project seeks to support activities linked to the priority areas defined by the EU Ddelegation to Ghana in the Human Rights Country Strategy as well as in the adopted EU Gender Action Plan III (2021-2025) on thematic area "Ensuring freedom from all forms of gender-based violence".
Project Manager
Mrs Adiza Ama Owusu, Project Manager of the WiFVEs project in an address at the lunch of the initiative at Anomabo said the project had been designed to be implemented in 18 marine fishing communities in the Central and Western Regions.
Addressing some slected fishermen at a sensitization forum at Anomabo in the Mfantseman Municipality, she indicated that the project would develop the capacity of all including leaders of fisherfolk in preventing and responding to GBV in their fishing communities.
She said it would also give entrepreneurship and livelihood skills to women at risk and victims of GBV in the in Central and Western Regions.
Project expectations
The WiFVE's Project expects to address these issues of Sexual and Gender Based Violence (SGBV) through interventions such as developing and implementing an advocacy strategy and communication campaigns underpinned by rigorous assessments to uncover the drivers and dynamics of gender-based violence in fishing communities.
Other areas of intervention under the project include strengthening systems and promoting measures for reporting physical violence and abuses, supporting survivors of sexual and physical violence and prosecuting perpetrators of violence against women and enhance access to social services and livelihood opportunities for survivors and those at risk of GBV.
Persistent structural inequalities and harmful social norms exist in the mar