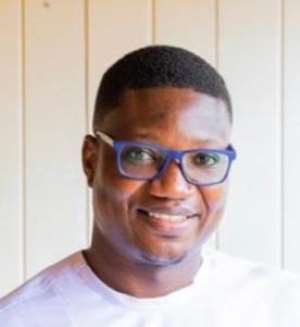 Investment is an asset obtained with the goal of generating income. For instance, an individual pays for a good as an investment and has the intent that they will not consume the good but rather, to use it in the future to create wealth. The evolvement of Environmental, Social, and Governance (ESG) investing in recent years occurs because of demands by institutional and retail investors, as well as certain public sector authorities, which wish to better join long-term financial risks and opportunities into their investment decision-making processes to generate long-term value.
Environmental, Social and Governance (ESG) Investing have grown rapidly over the past period, and the amount of efficiently managed portfolios that have integrated key elements of ESG assessments which exceeds USD 17.5 trillion globally. The growth of ESG-related traded investment products available to institutions and retail investors exceeds USD 1 trillion and continues to grow quickly across major financial markets. ESG financing is a way of investing sustainably with regards to environment and human wellbeing, as well as the economy. It is based on the growing assumption that the financial performance of organizations increasingly affecting by the environmental and social factors.
The principles of ESG investments are nothing new. However, research has shown that Religious, and principled beliefs have also influenced investment decisions over hundred years ago. Muslims established investments that complied with Sharia law, which included prohibitions on weapons, gambling, lottery etc Quakers and Methodists were the first to developed ethical unit trusts in the US and UK.
Types of ESG investment.
There are four types of ESG investment whereas an investor you can capitalized, and theses` includes: ESG integration, exclusionary investing, inclusionary investing, and impact investing. ESG integration; - is using traditional approach to assess the risk/reward profile of an investment. Exclusionary investment: this where investors screen out companies whose revenues are from tobacco, gambling, or fossil fuels. Inclusionary investing: - With an inclusionary approach, a fund may include the leading companies in a sector, relative to their peers, such as the top performing tech companies in ESG and finally, impact investing focuses on specific companies that have the intent to make a positive and measurable social or environmental impact alongside financial returns.
Why do companies invest in ESG.
There has been a significant expansion of ESG investment in recent years around the globe as individuals or companies progressively recognizing the interdependencies between social, environmental, and economic issues. Most companies consider that ESG provides another level of due diligence, which is in the best interest of shareholders. When the UN launched the Principles for Responsible Investment (UNPRI) in 2006 and watchdogs like Bloomberg and MSCI started tracking ESG, it became evident that this was not a brief trend. ESG clears out unjustifiable organizations which have an outdated practices and harmful side effects, while also reducing risk for investors as they invest in a responsible company with a greater chance of succeeding eventually. Business investing sustainably, means that acting in various areas of ESG gives value to its investors since ESG outlines the principal areas that a company should consider when investing. However, investors are looking for companies and products that support, encourage sustainability, and comply with regulations to finance. This requirement has been met by increased ESG measures in the business world, as well as progressively higher investment returns for ESG funds due to their resilience to conventional market disruptions.
In 2007 the Rockefeller Foundation which has been in existence for over one hundred years in charitable investing coined ESG as impacting investment. The global impact investment market has ballooned to $228 billion in 2017 in contrast to other investment styles. ESG is seen as more impactful investment which is typically more explicit and focuses on achieving a specific influence on a social or environmental issues, financial inclusion, education, healthcare, housing, water, clean and renewable energy, and agriculture, and other areas. Investments cover vast geography: Latin America and the Caribbean, Eastern Europe and Central Asia, East Asia and the Pacific, South Asia, sub-Saharan Africa, Middle East, and North Africa.
Benefits of investing in ESG
ESG investing reduced risk: Some investors are interested in reducing risk hence looking for companies with good practices or responsible in their dealings to invest in since companies with questionable practices tend to have higher rate of failures which means their stocks will have lower prices hence bad for investing in such companies.
Cost of ESG is Low: Many investors, fees are major factor when deciding how to invest their money. Most Companies that have sustainability in their books tend to be more economical and cost-effective over time because they do not need massive advertising campaigns to increase sales or spend large sums on luxury goods for their top executives.
Better Returns: A substantial investment and asset optimization enhanced ESG investment returns by allocating capital to more promising and more sustainable opportunities like renewables, waste reduction, and scrubbers. It can also help companies avoid rotten investments that may not pay off due to long-term environmental problems, such as the substantial number of oil tankers. Acquisition and asset optimization lead to good financial benefit and social purpose of ESG.
Conclusion
The growth in sustainable finance must be boosted by the willingness of institutional investors
and funds to incorporate various ESG investing approaches, and these investments in ESG must evolve around socially responsible investment ideas and into a distinct form of responsible investing in enabling investors to gain financial benefits whiles doing well, doing good as well.
Justice Ohemeng-Boakye is a Banker with a strong knowledge in Finance and portfolio Management, Clients, and E-banking services. He is a researcher and holds a master's degrees in Economics, currently reading MSc. Finance and Investment with CFA at University of Aberdeen. – UK. Contact: [email protected] Cell: +233 24 519 2745.