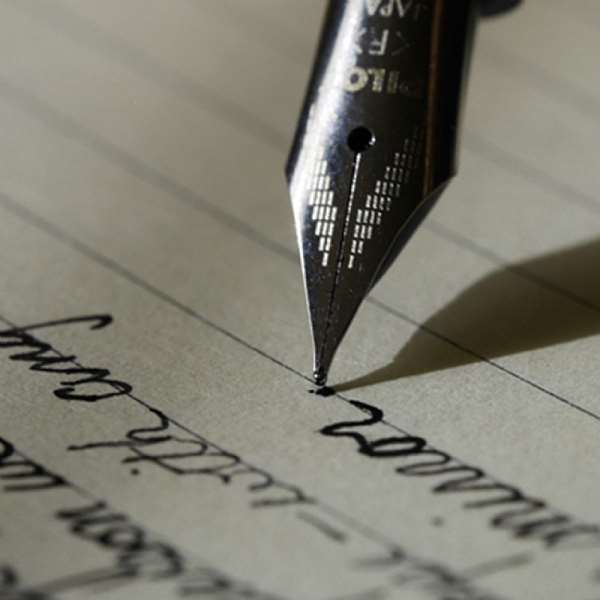 Whoever thought that a president was chosen solely because of his achievements has got it wrong. Physical and psychological factors are, at least, equally important.
Who is easygoing?
The most successful presidential candidates are always those who are easy going. The easygoing person has the courage to mingle and interact effectively with the ordinary people. He is able to understand their views and win their confidence. Most intellectuals are not easy going, but those who succeed to connect with the people on the street (the masses) are able to boost their political career and successes. It was generally believed that Dr. Nkrumah was easygoing and attracted people who helped make him popular across the diverse segmenet of the society. Dr. Nkrumah won against Dr. J.B. Danquah. The latter was regarded as the doyen of Ghanaian politics but he did not have the support of the general public, which Dr. Nkrumah was able to mobilise. Prof. Busia and Mr. Gbedemah were equally easygoing. Mr. Rawlings succeeded in building the image that he was more down-to-earth compared with Prof. Adu Boahen. I must, however, admit that when I met Prof. Adu Boahen, I found him to be easygoing, but because of the heated political climate at that time, the majority of the people on the street did not see much of the down-to-earth side of Prof. Adu Boahen. Both Mr. Kufour and Prof. Mills are sports enthusiasts, which can help them understand and relate to the ordinary people, the majority of which are football fans. I am sure both have not forgotten the football hymns, affectionately called "samamo". Beyond the football field, Mr. Kufour seems to connect more with the ordinary people. Throughout his entire life he has worked with various capacities of the society such as Kumasi City Council, Asante Kotoko Chairman, Foreign Ministry, MP and business. [Kufour ++, Mills +].
Who is more charismatic?
So, is the case closed? Does Mr. Kufour have to stop campaigning because he is more easygoing compared with Prof. Mills? Certainly not! Otherwise, I would have advised my old school mate, Koranteng Kofi, who works as a blacksmith at Kwahu Tafo and knows every corner of the village, to context for the December 7 presidential elections. Consider an alternative case of presidential electoral success - charisma. Charismatic men are often seen as competent. Charisma consists of, among others, powerful personality, clear and direct communication style, self-confidence and ability to mobilise people. Most Ghanaians will agree that Dr. Kwame Nkrumah was charismatic. Both Mr. Kufour and Prof. Mills have elements of charisma. Mr. Kufour has charming and peaceful eyes, which gives him a warm look. He looks more charismatic on the campaign trail in his white jumper and the cow-boy hat. Prof. Mills also has a peaceful personality. He looks handsome, especially in his Kente cloth and white jumper. Unfortunately, it will be uncomfortable for Prof. Mills to campaign in his Kente cloth. Mr. Kufour has a slight edge over Prof. Mills as far as charisma is concerned. [Kufour ++, Mills ++].
Who has the longest name?
It is also believed that candidates with longer names often win presidential elections. Of the 22 elections held in the US between 1876 and 1960, the candidate with more words in his last name won the popular vote 20 times. If the incumbent and the opponent have the same number of words in the name, the advantage goes to the incumbent. In 1992 and 1996, John Jeremiah Rawlings had the same number of names as his opponents Albert Adu Boahen and John Agyekum Kufour. Since John Jeremiah Rawlings was the incumbent he won the election. Hilla Limann and Victor Owusu (1979 elections) and Osagyefo Kwame Nkrumah and JB Danquah (independence) had the same number of names. In that case, it was more the survival of the fittest. Mr. Kufour has three names (John Agyekum Kufour) and Prof. Mills have four (John Evans Atta Mills). [Kufour +, Mills ++].
Who has the most successful predecessor?
Presidential candidates are not only compared with each other but with their predecessors. It is favourable if a presidential candidate is compared with a past president, who was considered to have done very well. It is not good if you are compared with a past poor leader. Since Mr. Kufour is the incumbent president and he is enjoying considerable popularity, this principle does not seem good to Prof. Mills. Popularity is, among other things, linked to good works. Prof. Mills is associated with PNDC, which I think, does not have a good human rights record. [Kufour ++, Mills +]
Who is the most beautiful?
Attractive politicians always receive more votes. The majority of the electorate does not read and analyse a political party's manifesto. I heard a story in 2000, which was attributed to Mr. Rawlings when the NDC nominated Prof. Mills as the presidential candidate and Mr. Gossie Tano was on the ticket of the Reform Party. Mr. Rawlings was reported to have advised a group of people during his campaign for Prof. Mills that, "in this year's (2000) election, there is only one handsome man in the race but he is not from the NDC (referring to Gossie Tano) so please when you go to the polls do not vote on the basis of beauty". Who is the most handsome person, John Kufour or John Mills? This is a difficult question for me to answer. I will leave that to the readers and voters to decide. After all, they say "beauty lies in the eyes of the beholder". [Kufour +, Mills +].
On the balance of the psychological and physical factors, Mr. Kufour is predicted to win the 2004 general elections.
Views expressed by the author(s) do not necessarily reflect those of GhanaHomePage.