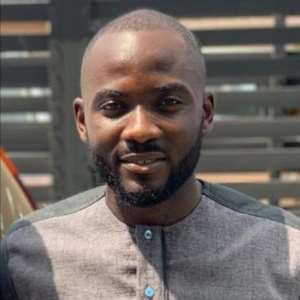 Coronavirus has posed a lot of threat not only to human existence but to global economic activities.
Today, the global population is crying out for a vaccine to manage this menace and policies to ease restrictions while lifting lockdowns safely. But we have been told by Dale Fisher, Chair of World Health Organization (WHO) Global Outbreak Alert and Response Network that the vaccine for COVID 19 will not be ready until the end of next year. This means there will be a lot of pressure on finances so far as COVID-19 is concerned.
According to an economic review by Deloitte Ghana, the coronavirus (COVID 19) pandemic is expected to have a significant adverse impact on the global economy. Governments around the world are implementing various fiscal measures to mitigate the adverse effect and provide relief for businesses and households.
Over 10.3 million cases globally recorded as at 1st of July, 2020 by World Health Organization (WHO). Bloomberg estimates that the cost of the coronavirus pandemic could be as high as $4.1 trillion, or almost 5% of global gross domestic product, depending on the disease's spread through Europe, USA and other major economies, the Asian Development Bank says.
Corona virus as many will put it has come to stay and all major economies are taking initiatives on how to stay with this virus. In all these happenings, we want to make sure that individuals make proper and sound financial decision.
We need to understand that money doesn't grow on trees, it can grow only when you save and invest wisely. Investing wisely means having knowledge of the product you are buying, the current management of the financial institution, the track record of the financial institutions and a professional in the related field to give his or her advice before you start. Having knowledge of these four key areas can be very helpful and build your confidence.
Individuals must be responsible for their personal finances more than ever before. With life expectancies rising, pension and social welfare systems are being strained, outbreak of pandemics and instability of our financial systems coupled with heavy taxes on goods and services, we need to be smart about our finances.
Not too long ago, The Bank of Ghana completed a major clean-up of the banking sector, in the course of which the licenses of some banks were revoked. Microfinance, savings and loans, investment companies were not exempted. Menze Gold Ghana Limited also came with the hope of helping but ended deceiving individuals and promising absurd returns where a large number of people fell victim. As we speak, the company has collapsed but funds are yet to be paid to respective clients.
Government through its positive interventions, has outlined a number of ways to pay off clients of defunct financial institutions but unfortunately payment has not been very swift as declared by the president on February 24th, 2020 according to Modern Ghana.
Coronavirus which happens to be the talk of the day, has drained pockets of a lot of institutions, households and economies to the extent that some economies are crashing, people are laid off active work duties, families are struggling to curb outflow of funds.
And I say, no one was prepared for this menace but it should also not be used as an excuse to flounder your duties as institutions, household or economy. Life must go on. People must still work, productivity still needs to be up there, households must eat, expenses must be catered for etc. Generally, there shouldn't be any excuse but due to unpreparedness, citizenry is crying out loud.
A friend of mine said he overhead laid off workers of defunct financial institutions complaining of how they were treated unfairly by their employers and how they were going to feed their families and themselves. I laughed and said, what has they been doing with the so called salary they have been receiving all this years. What happened to their savings? What about their investments? People are so used to receiving money at the end of the month that they tend to forget that they can lose their job one day. Well, coronavirus has proven to the whole world it is possible.
We have unconsciously cushioned our minds that, no matter what happens, there is always going to be a "pay day" but look covid-19 has proven as wrong. In fact people woke up one day and were told by companies, due to the spread of this outbreak, business is no longer moving and as hard as it may sound "the company must always come first guys".
We need to be smart and take our financial future into our own hands. No matter what happens, we must be able to survive. Don't leave your financial future in the hands of your employer, you will be disappointed. No one can do that for you. You need to take that up and guard yourself, your families etc.
However, we need to be financially knowledgeable because it can help one to make good financial decision. An essential indicator of people's ability to make financial decisions is their level of financial literacy. The Organization for Economic Co-operation and Development (OECD) defines financial literacy as not only the knowledge and understanding in order to make effective decisions across a range of financial contexts, to improve the financial well-being of individuals and society, and to enable participation in economic life. But financial literacy refers to both knowledge and financial behavior.
Findings around the globe shows that financial literacy is very low even in advanced economies with well-developed financial markets. A survey by Standards and Poor's rating services on global financial literacy survey shows that financial literacy rates differ in important ways when it comes to characteristics such as gender, education level, income and age. Worldwide, 35% of men are financially literate, compared with 30% of women. While women are less likely to provide correct answers to the financial literacy questions, they are also more likely to indicate that they don't know the answers, a finding consistently observed in other studies as well (Lusardi and Mitchell.2014)
During Covid 19 what must we do about our finances?
Protect yourself from scammers. Be very careful of people and institutions offering easy ways to make money or offering you high returns on investments opportunities. Ask a lot of questions.
Cut down on expenditure to the minimum level. Example; for companies; cut down on huge bonuses, negotiate with employees to cut basic allowances while maintaining basic salary and job, at worst-cut down salaries to about 10% to 20% etc. For individuals and households; cut down expenditure on utilities, food, rent etc.
Focus on other ways to make more income. As it is put challenges are opportunities in disguise.
Have a conversation with your family, employees etc. and explain the situation and the reason why they must all come together to support operation "cut down on expenditure"
As an individual, what must we do after Covid 19?
Paul Kofi Mante, Managing Director of EDC Investment Limited, Ecobank wrote in his books (which I will recommend for all readers if you really want to be on top on your finances)
Foundation for financial independence
Financial Independence is possible
Operation one million Ghana cedis
Take a decision to become financially independent. He says, poverty and riches are both based on decisions. If you don't decide to be rich, you will be poor. The lack of money is a major source of stress in our lives, relationships and even economy. We need to come to the realization that money is important and that agenda can only be achieved if you take the decision to be rich.
Understand the strategic place of a financial plan. Paul says there are four (4) important areas that financial plan must cover. They are Children's Education, Retirement, Housing and Highlife.
Watch your spending habit. Almost every expenditure could be cut down by 1% to about 70%.
Avoid rent-Own a house. You cannot effectively invest if you are paying rent. And if you consider building, you must know the difference between dream house and first house. The beautiful thing about mortgage is as you paying for the loan little by little, you owning the house where as for rent, money goes and never comes back (Paul Kofi Mante)
Create an emergency fund. An emergency fund means a fund you will fall on when there is an emergency (Paul K. Mante). Because we are humans, there are a number of unplanned things that can happen to us. Example is the covid-19 pandemic. This fund should be readily available in the shortest possible time when you need it. As a result, it is not possible to place in a financial vehicle which do not have liquid features like bonds. Depending on your financial obligations, draw a plan, be disciplined and consistent in building your emergency fund.
Learn to pay yourself and invest all windfalls. Paul recommends the "10, 20, 70" principle or rule. You pay your tithe of 10% if you are a Christian and believe in tithing or you give 10% to society, invest 20% of your salary and 70% on other things. All windfalls (unbudgeted monies must also be invested).
Thank you for reading, I would love to hear from you.
Eric Worlali Domie
Tel num: 0200873367
Proofreader: Emmanuel Ampadu Bossman
Tag: World Bank, Bank of Ghana, Securities and Exchange Commission, United Nation Organization, World Youth Konnect.
Author's Biography
Eric Worlali Domie is a graduate from the University of Professional Studies, Accra. Currently works with EDC Investment Limited (a subsidiary of the Ecobank Group) as a Sales Support Officer on the Business Development Desk. Eric is also the founder of World Youth Konnect (WYK), a non-governmental organization that seeks to empower young people to participate actively in the shaping of Ghana and the society in which they live and the world at large through educational, social, financial related activities. WYK firmly believes the NGO does not only provide young people with democratic representation, but also gather and structure their expertise in policy areas that concern them.