It's Admission Of Failure To Compare Economic Performance Under NPP To NDC - Professor Gyampo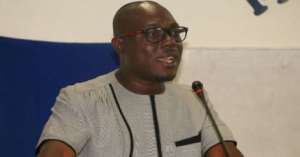 Professor Ransford Gyampo, an outspoken lecturer at the University of Ghana, has called on the Akufo-Addo government to sit up and fix the economy.
He said there is an unprecedented hardship in Ghana now and the government is failing.
Professor Gyampo also called on the government to stop the needless comparison it is doing with its predecessors, the John Mahama led NDC administration.
According to him, the NPP's decision to compare its performance to the NDC regime that suffered what he described as a monumental electoral defeat, is a tacit admission of failure and mediocrity.
Last week, Vice President Dr. Mahamudu Bawumia said: 'The Cedi exchange rate increased from 1.1 to 4.2 to the Dollar between 2008 and 2016. At the time we assumed office, the cedi exchange rate was some 4.2 cedis to the Dollar. Today, if you look at the Bank of Ghana data, it is at 4.75 to the dollar."
"It is, therefore, absolutely clear and incontrovertible that we, as a government, under Nana Addo Dankwa Akufo-Addo's leadership, and the management at the Ministry of Finance; and the Bank of Ghana, it is clear that we have managed the exchange rate much better than our predecessors'.
But Gyampo thinks such comparisons are infantile and won't solve the untold hardships Ghanaians are currently facing.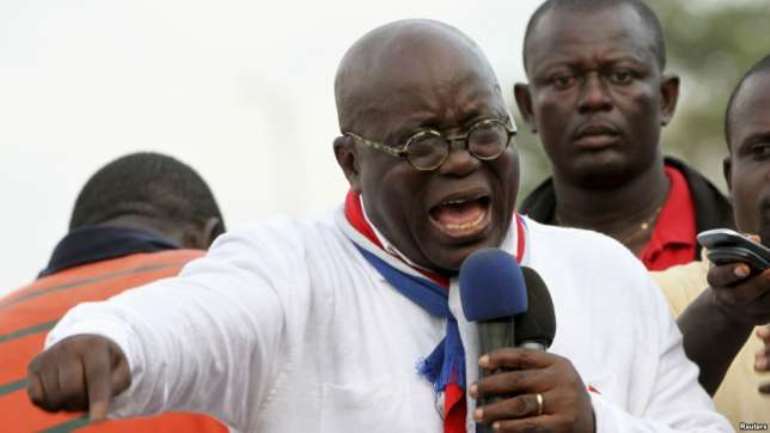 Akufo-Addo starts 5-day Ashanti Regional tour
In a post on Facebook, he said: 'When people are suffering, you don't tell them you are better managers than the NDC. Comparing your performance to a regime that suffered such a monumental defeat is a tacit admission of failure and mediocrity. Please communicate a better explanation because you are reputed to be the most competent person in pontificating about issues relating to the economy.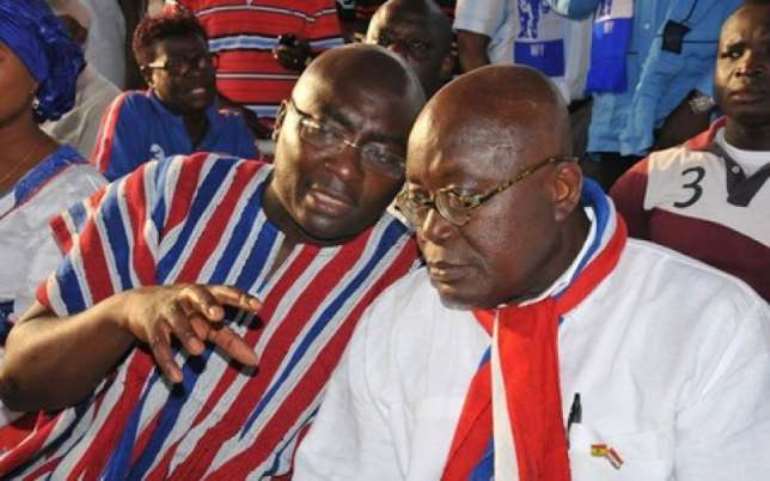 Nana Akufo-Addo was accompanied by his running mate, Dr Mahamudu Bawumia; the National Women's Organiser, Otiko Djaba; Alan Kyerematen and other party big wigs.
'Times are tough. Appointees and those around the corridors of power who are fully catered for by the state with the taxpayers' money, may not appreciate this. Also, note that some partisan sycophants who are complaining about hardships behind the scenes are refusing to make their feelings public. Further, please be aware that others are refusing to speak candidly because it is their Government in power.
'Kindly speak to the ordinary Ghanaian to have a clearer sense of how they feel. Last Sunday at church, an Elder who was preaching broke down and confessed as follows: 'Enuanom, me y3 NPP ni paa, na mmom Ghana ay3 din!' This is an importer who complained bitterly about how the exchange rate is killing business men and women. To tell me he is lying is insensitive.
'Please accept that times are hard; explain succinctly, the causes to Ghanaians, and communicate the measures that have been put in place whose fruitful results may be experienced later. This is the only way we can all tighten our belts to endure these austerity times, in the hope that we shall overcome the economic turbulence.'