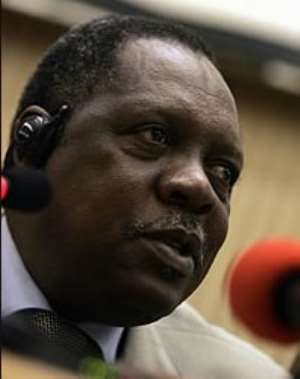 Issa Hayatou

The African Nations Cup tournament will be staged in odd years from 2013, an African Football Confederation, CAF, statement released in Cairo said on Saturday.
This means two editions of the African football flagship event will be staged within a year as Gabon and Equatorial Guinea co-host it in 2012 followed by Libya 12 months later.
After an erratic early life with odd and even-year hosting, the Nations Cup has been staged biennially during an even year since the 1968 tournament in Ethiopia.
But even-year tournaments meant every second one was held just months before the quadrennial World Cup and some blame this for the poor showing of teams from the continent in the most watched global sport event.
No African team has gone beyond the last eight of the World Cup with Cameroon reaching the 1990 quarter-finals before bowing out to England in a thriller that stretched to extra time.
An El-Hadji Diouf-inspired Senegal emulated the feat eight years ago before becoming a victim of the short-lived 'golden goal' experiment, losing to Turkey during sudden-death extra time.
The statement did not mention qualification for Libya with Algeria coach Rabah Saadane claiming the 2012 elimination competition that kicks off on July 1 will also serve for Libya.
Switching the Nations Cup to odd years has been on the CAF agenda for some time and Cameroon-born president Issa Hayatou told reporters during the 2008 tournament in Ghana that he had no objections.
But the former international athlete who has ruled African football since 1988 does not favour suggestions that the competition be staged only every four years or that it be moved to the middle of the year.
Hayatou views the Nations Cup as a powerful development weapon with host governments committed to delivering at least four modern stadiums for the event, apart from any infrastructure improvements.
And pleas from FIFA president Sepp Blatter for a mid-year Nations Cup have been rejected for climatic reasons with the North too hot and the West too wet to stage the tournament.
The Nations Cup dates infuriate clubs across Europe who lose stars like Didier Drogba and Michael Essien of Chelsea and Samuel Eto' of Inter Milan for up to five weeks at the heart of the season due to African call-ups.