Media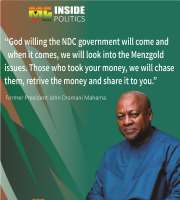 Relevant Links
Media Links
Think twice cos love is not blind Oteasefour and his girlfriend oteasewaa went to commit suicide on the thirtieth floor at John Ross Building,so that God can officiate their wedding in heaven.
Their plan was to jump off the building at the same time at the count of three.
So,after the count, oteasefour jumped off but oteasefour didn't jump.she looked back and said:"Love is blind but am not blind.
She then walked away as oteasefour got to the Air,he opened his Parachute and said:"Though,I'm madly in love,but not mad to die for love!
Now Question Is??
Who Cheated Between The Two Of Them??


Author: Oteasefour the musician. WhatsApp 0243501140
---
---
COMMENTS
Popkid | 3/25/2021 9:15:45 AM
The girl was the one that cheated

REPLY
Quality | 6/27/2021 8:48:13 PM
The girl

REPLY
Kate | 4/10/2022 9:17:20 PM
the boy

REPLY
Seraphim | 6/29/2022 1:58:22 PM
The boy..... because if the girl were to jump she will die and the boy knows he has a parachute
REPLY
Top Stories
4 hours ago

Ministerial approval: NDC MPs outsmart Asiedu Nketia who wanted them to take pho...
4 hours ago

US Vice President Kamala Harris arrives in Ghana today
5 hours ago

'I didn't say I'm the messiah, I don't have those spiritual connotations; but I'...
5 hours ago

'Arrest any youth caught eating in public' — Kano State's Hisbah Board tells rel...
5 hours ago

Minority fiasco: Will NDC ever deliver for Ghanaians — Franklin Cudjoe quizzes o...
5 hours ago

Koku Anyidoho defends NDC MPs who voted to approve ministerial nominees
6 hours ago

Kenya police chief bans new opposition protests
6 hours ago

Chad's president signs pardon for 380 rebels sentenced to life in prison
6 hours ago

Replace worn out cylinder hoses, rubber seals regularly — NPA urges public