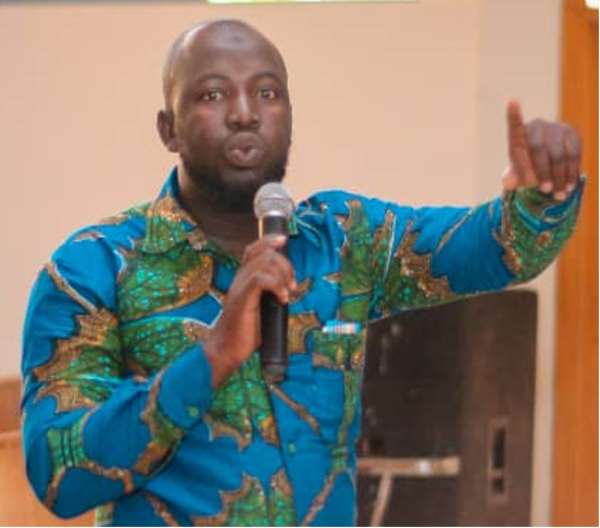 The outbreak of novel coronavirus has brought global political, economic and social engagement to a standstill. Most hard-hit countries continue to either remain in total or partial lockdown. European countries including Italy, Spain, Germany, UK and Belgium are the hardest hit; and the United State is leading the chart with case count including death toll. The havoc of the coronavirus has led to these countries implementing pragmatic strategic activities such as lockdown of states, provinces and or the entire nation. The rationale has been to enable countries to limit and control the spread of the virus. Lockdown limits the movement and interaction of people thereby reducing the risk of exposures from persons harbouring the virus.
The outbreak of the virus although have not caused any much havoc in Africa considering the scale of the spread in the continent. African countries have been very fortunate to learn from the experience of major countries including Italy who have delayed in closing their borders and lockdown to control the spread.
The partial lockdown of Ghana epicentres i.e. parts of Accra and Kumasi and closure of our borders among other preventive measures were touted as the best attempt by the government considering earlier calls to restrict movement. Many Ghanaian were therefore anticipating from the president's 7th address to the nation on COVID-19, free goodies such as a reduction in fuel prices, data and amongst others. Others presumed that the partial lockdown could be extended for another week or more and even with extension to parts of Eastern Region, Northern Region, Upper East and Upper West Region that have recorded some cases to prevent them also becoming epicentres. Contrary to their expectation, the president shocked many well-meaning Ghanaian by lifting the much-touted partial lockdown on the movement of people in some selected regions. This came from the backdrop that, Ghana case count has risen sharply to 1,042 with 9 deaths.
It is therefore not out of place for one to speculate that the government's decision may not be backed by science and data as claimed. This is because the data from which the president indicated in his earlier address will inform the government's next line of action is still being collated, that is the number of case count from laboratory analysis has not been concluded. We still have over 18,000+ samples yet to be tested. So why should the government take a hasty decision to lift the partial lockdown?
Another point worth noting has been the possibility of primary exposure further spreading it to secondary exposures and tertiary exposure. The scenario is that an infected person comes into contact with one or 50 people and likely to infect 10 of those he comes into contact with as primary exposures. These 10 infected persons might come in to contact with 40 people each and could infect 15 persons each as secondary exposures. These second group of infected persons also infect 20 people they come into contact with as tertiary infection and the risk level goes higher and higher. We doubt the accuracy of data and contact tracing as figures are not accumulated and announced daily. It appears the government decision has been rushed to create the impression that, all is well and the situation is under control. Why would you implement a partial lockdown for having recorded 50 cases and would relock the best bet approach when our case count is 1042?
The justification has been that, the transmission of the disease is under control cannot be honest admission. What have been the daily rate of infection and at what level did we as a country begin to appreciate the rate of infection? With more community infection, the government should have been more careful to extend the partial lockdown and even implement stringent measures considering how the majority of Ghanaians are flaunting the social distance campaign and secret busy markets at nights in some parts of Accra.
With US$100,000000.00 loans facility from IMF to combat COVID- 19 pandemic in Ghana, another US$1billion from economic stimulus package; US$35,000,000.00 from World Bank; US$12,000,000.00 generated from COVID 19 Fund; GH$2billion from the road fund, the government is a significant resource to feed the vulnerable in our society for the extension of lockdown to effectively manage the situation. This explains why economic burden may not be far convincing as political commentary seems to suggest.
Fear grips me as Ghana's efforts to defeat the fight against this COVID – 19 may be compromised from this unpopular decision taken by the government. This is because the risk level has increased and adherence to social distancing campaigns would continue to be flaunted with impunity. I see a possible return to a partial or total lockdown of city centres. In the interim, the following action point should be considered in an alternative strategic plan to combating COVID- 19;
Ban all major markets days in all parts of the country.
Proper isolation centres and surveillance must be identified and made ready in all sixteen Regions of Ghana.
Localized strategic actions, communication and screening and testing of COVID- 19 to all sixteen Regions of Ghana
Decongest all mortuaries and forced families to organize private burials for their deceased relatives not only for COVID- 19. Stockpiling of the dead in the Mortuaries could lead to another public health hazard.
Comprehensive daily updates on COVID- 19 would lead to restoring confidence and show of commitment to fighting the pandemic.
Vigorously trace all primary and secondary contacts to minimize the risk of community level
Encourage carries of COVID –19 to share experiences on their sickbed to help reduce stigmatization
Stimulate package must be non- partisan and transparent
Institute a strong mechanism for financial accountability
Design a localized COVID- 19 strategic action plan with integrated from models of other parts of the world.
We hope the spread of the virus indeed has been contained and the lifting of the partial lockdown would not further lead to the spread of the virus. Nonetheless, we must not be complacent or else we may head to crisis and total lockdown may even prove costly than we expect. It is important to continue to adhere to experts' advice and the guidelines of WHO/ GHS to adhere to social distancing; staying at home; no to a public gathering; washing hands under running water and reporting to health facilities immediately you show signs and symptoms of the disease. We have a greater duty to protect ourselves to stay alive.
Author; Tahiru Lukman
Email: [email protected]
Position; Youth Activist, Dev't Consultant & Pan- African Writer