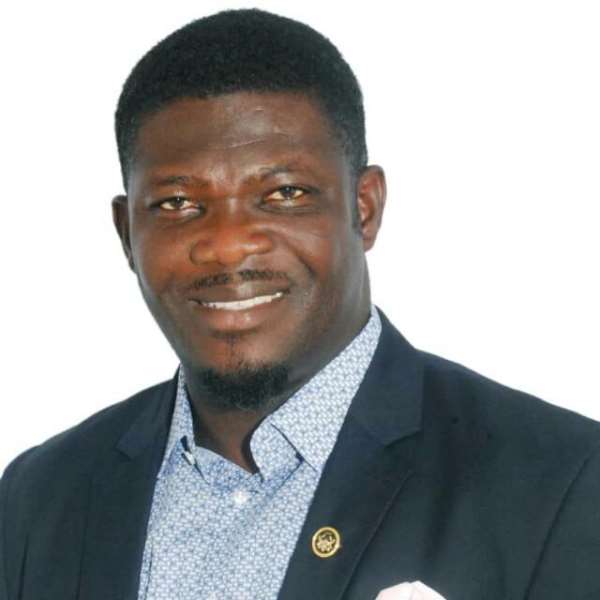 It will always be said that a man is not qualified to lead until he's tested with position and power.
The leadership of H.E Nana Addo Dankwa Akufo-Addo hasn't only been exemplary but also visionary.
His exemplary and visionary leadership has not been narrowed to the seat of government but also showed in his appointments made at the decentralized local government levels.
Indeed, the Afigya Kwabre South District has benefited from his visionary appointments of MMDCEs.
DCE for Afigya Kwabre South district, Hon. Christian Adu Poku has not only proved to be a hard worker but an honest, dedicated, equally exemplary and visionary leader.
His innovations as a DCE has uplifted the developmental dignity of the Afigya Kwabre South district, making it one of the best districts (if not the best) in the Ashanti region.
Prominent amongst his innovations has been the introduction of the "Quarry Fund" which has brought a major boost to the economic gains of the district.
In years past, the huge presence of rocks in the Kwabre districts only served two purposes; One was for the purposes of Ancestral Worship as the people deemed these rocks as lesser gods, and the other was for foreigners extracting and taking the resources away at the economic disadvantage of the indigenous people.
The reality concerning the large deposits of these rocks was not only pathetic but sickening until an Innovator was appointed to become DCE for the Afigya Kwabre South District.
In less than a year of the introduction of the Afigya Kwabre South District Quarry Fund, Hon. Christian Adu Poku has undertaken several physical developmental projects.
These include but not limited to the construction of the Mowire and Hemang bridges respectively. Reasonable numbers of youth have also been employed as Revenue Collectors for the monies accruing from the extraction of these rock deposits by various quarry contractors.
It should be noted also that, many more projects have been slated to take place in 2020. This year, we fully understand has been earmarked for greater developmental projects in the district with the Quarry Fund waiting to perform more than ever thought could be done.
It thus confirms why the people of Afigya Kwabre South District have vowed to vote massively for the NPP as part of paying their quota and showing appreciation to the four years to do more agenda. As the Afigya Kwabre South District and Constituency have began in victory, so shall the end be victorious.
Reindolf Amankwa
Member, CTI-Middle Belt