Drone Delivery Of Medical Supplies In Remote Areas In Rwanda And Ghana And The Realisation Of SDG 3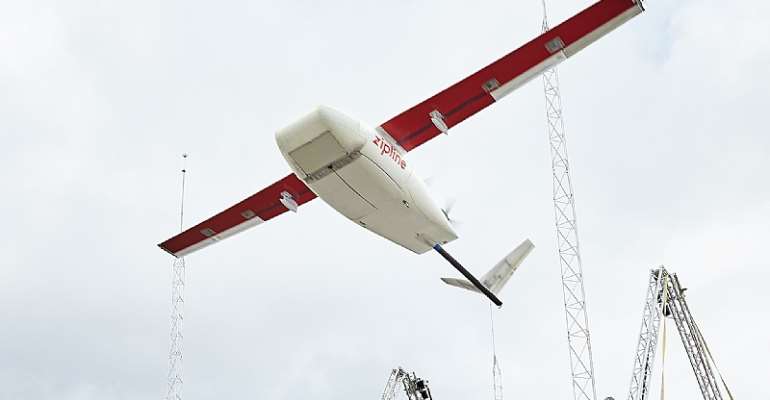 Good health and well-being are important because without good health one cannot function properly in other spheres of life. The United Nations Committee on Economic, Social and Cultural Rights (UNCESCR) in paragraph 12 of General Comment No. 14 identified health as a fundamental human right indispensable for the exercise of other human rights. In the same vein, a key aspiration in paragraph 10 of Agenda 2063 is that populations in Africa will have 'a high standard of living and quality of life, sound health and well-being'. This aspiration is closely linked to goal 3 of the Sustainable Development Goals (SDGs) which aims to ensure healthy lives and promote well-being for all at all ages.
Against this backdrop, it is laudable that Rwanda and Ghana are partaking in a project where drones from a California-based robotics company called Zipline are used to deliver medical supplies and blood to remote areas. In Rwanda, where the project was launched in 2016, more than 13,000 deliveries of blood products have been made so far to provide 'emergency rabies vaccines; drugs to treat HIV, tuberculosis, and malaria; contraceptives and diagnostic test kits'. The project was also launched in Ghana this year with the delivery of medicines meant to cover around 2,000 health facilities attended by 12 million people.
The Vice-President of Ghana, Dr Mahamudu Bawumia during a speech at the launch of the first distribution centre in a village located in the Eastern Region of Ghana on 24 April 2019 highlighted that technology was being used 'to increase the access of Ghanaians to one of the basic public services that every citizen deserves', adding that this initiative 'will save the lives of people who may have otherwise lost their lives through childbirth, snake bites, accidents and other life-threatening emergencies'. This initiative shows how technology can be used in multiple ways, given that drones were initially used in the military for surveillance and to take images of target areas. It also demonstrates the impact of the fourth industrial revolution which, as affirmed by Klaus Schwab, has the potential to improve the quality of life for people around the world.
The use of drones in the health sector plays a key role towards the realisation of goal 3 of the SDGs adopted in 2015 by member-states of the United Nations. SDG 3 seeks to ensure healthy lives and promote well-being for all at all ages. A specific target under goal 3 as outlined in the 2030 agenda for sustainable development is to 'achieve universal health coverage, including financial risk protection, access to quality essential health-care services and access to safe, effective, quality and affordable essential medicines and vaccines for all'.
There are a number of reasons why the use of drones in the health sector in Africa constitutes a significant opportunity for the realisation of SDG 3. Some of these reasons are the need for blood supplies during emergency health services and humanitarian interventions; tackling health challenges which disproportionately affect women and the promotion of effective health systems.
Poor road networks in many rural areas in Africa hinder the delivery of medical supplies, the most crucial being blood supplies. Drones offer an appropriate solution to this difficulty by facilitating the supply of health products, thereby reducing the time it takes to transport medical supplies to remote areas. In Rwanda for instance, the use of drones to supply medical products has drastically reduced the time it took to procure blood from Kigali to medical facilities in Kabgayi in the Southern Province from four hours to only 15 minutes. It also eliminates the risk of products damage which may be caused by the abysmal nature of roads leading to rural areas, thereby enabling safe transportation of medicines or other medical supplies needed to conduct surgery or any other medical intervention.
Drones can also be used during crises or in the aftermath of natural disasters during humanitarian intervention when the affected zones become inaccessible. Additionally, drones can be used by health experts to collect information, images and data to measure the impact of natural calamities, armed conflict or disease outbreaks in designing an adequate health intervention plan.
The reproductive health of women in rural communities can be greatly enhanced through the use of drones by health facilities, considering that women are disproportionately affected by reproductive health issues. For example, drones offer positive prospects when it comes to saving the lives of pregnant women in need of blood transfusion due to haemorrhaging. This will therefore be a lifeline for women during delivery and contribute to the reduction in the rate of maternal mortality on the continent. The use of drones has helped Rwanda to reduce its maternal death to one for every 344 live births , according to the World Health Organisation.
Furthermore, health experts argue that with the innovative nature of the Fourth Industrial Revolution, the evolution of drones may transform the imaging field to include diagnostic capabilities through diagnostic ultrasound imaging . This innovation will enable people living in rural areas to easily check their health status and share the results with online doctors who will then use drones to provide adequate health care through telemedicine. Aside the fact that this will quicken the provision of health services for rural and urban communities, it will also provide a remedy to the challenge of low doctor to patient ratios in Africa.
Effective health systems help to save lives and promote well-being of entire communities. Shortage of medical supplies leads to preventable deaths and unimaginable pain and suffering for patients and also for their families. This could create ripple effects of inequality and underdevelopment for societies, nations and the continent as a whole. Health systems should ensure availability, accessibility, acceptability and good quality which are interrelated and essential elements of the right to health provided for in General Comment No. 14 on the right to the highest attainable standard of health by the UNCESCR. In this respect, the use of unmanned aerial vehicles in the health sector is a means to ensure availability of health services and products.
Despite the advantages of the use of drones to improve global health systems and the health and well-being of individuals, there could be risks associated with using this technology in delivering medical supplies. Drones, like every other machine or electronic device, could develop faults which in turn could lead to accidents. Drones can also interfere with signals and this could potentially affect aeroplanes, reason for which it is advisable to use them mainly in areas with little air traffic. This implies that the use of drones also requires a regulation of airspace traffic to avoid collisions.
Additionally, technological innovations such as telemedicine will develop a system where patients will increasingly interact with health care providers through machines rather than face-to-face consultation. Furthermore, full enjoyment of the innovation of drones requires access to mobile devices and adequate network coverage which is not the case in many African countries especially for people living in remote areas.
The SDGs are underpinned by the notion of 'leaving no one behind'. Considering that health is a fundamental human right, nothing should then justify the denial or lack of essential health services to those who need them, especially disadvantaged populations and groups. Drones, as mentioned, are instrumental in the provision of blood supplies during emergency health services and humanitarian interventions; tackling health challenges which disproportionately affect women and the promotion of effective health systems. Progressively, drones could be used to provide equally important health products such as birth control and condoms through 'contraception drones ' projects.
In order for the benefits of drones to be fully harnessed on the continent, governments should spearhead initiatives for their use in the health sector. Other African countries should also learn from the example Rwanda and Ghana to promote effective health systems. The involvement of stakeholders such as communities, NGOs and international organisations in creating awareness and providing funding for technology-driven initiatives in the health sector could go a long way to ensure healthy lives and promote well-being for all at all ages.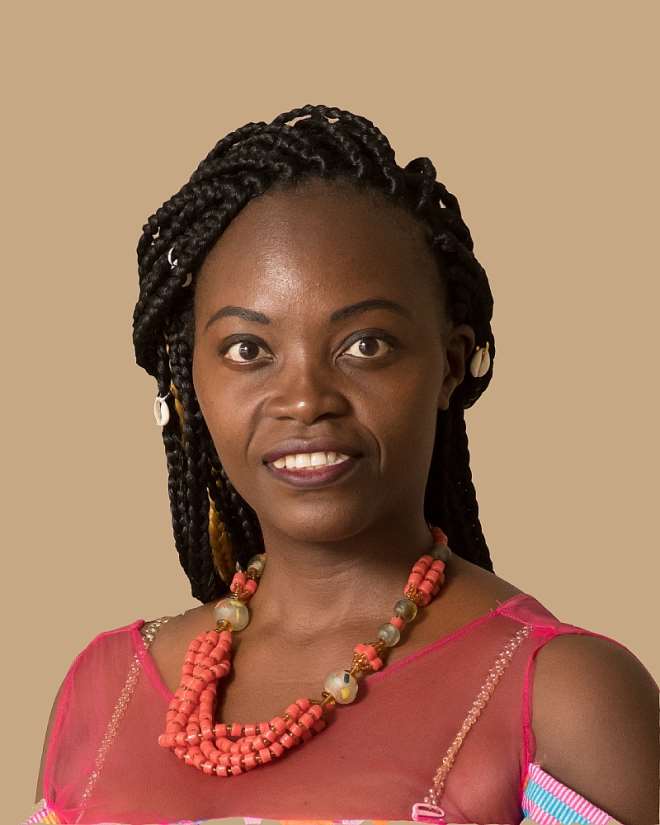 Ady Namaran Coulibaly