EU Clean Up Jamestown Beach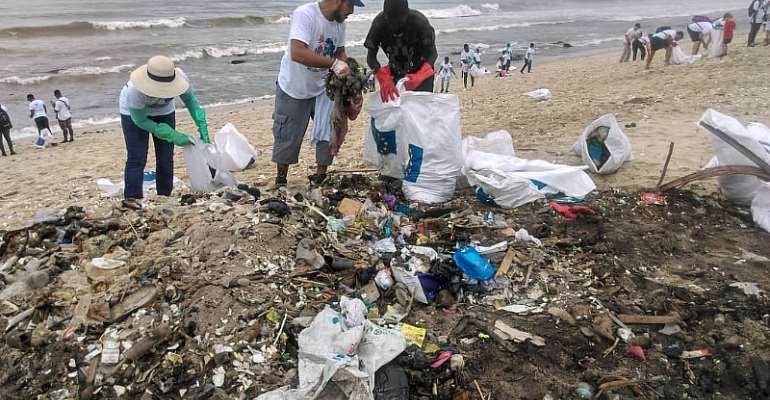 The European Union delegation to Ghana had teamed up to clean the beach at Lighthouse, Jamestown. This event saw the Representatives from the European Union and its Members States, Accra Municipal Assembly, Plastic Punch, and other organizations joining forces to support the beach cleaning.
This year, the EU is joining forces with the United Nations and the Smurfs, to further raise awareness around the marine litter challenge in all corners of our blue planet. The campaign invites citizens everywhere to participate in local beach clean-up actions.
H.E Mrs. Diana Accncia, Ambassador of the European Union to Ghana, in a speech said"marine litter is a global challenge. Every year,8 millions of tons of trash end up in the ocean. It is estimated that by 2050, there could be more plastic than fish in the sea".
Plastics play an important role in our economy and our daily lives-but the way plastic products are designed, produced, used and discarded is harming the environment all around the world. Plastics make up 85 percent of marine litter, with negative impacts on ecosystems, biodiversity and human health."
The Eu is leading the way with the new single-use plastics legislation to address 70percent of marine litter items.
The European Union, United Nations, and the Smurf teamed up to clean beaches across the world which saw the people of Jamestown's and surrounding towns taking part if the exercise.