What Support Was NDC Rendering To Radio Gold, Radio XYZ For All The Propaganda?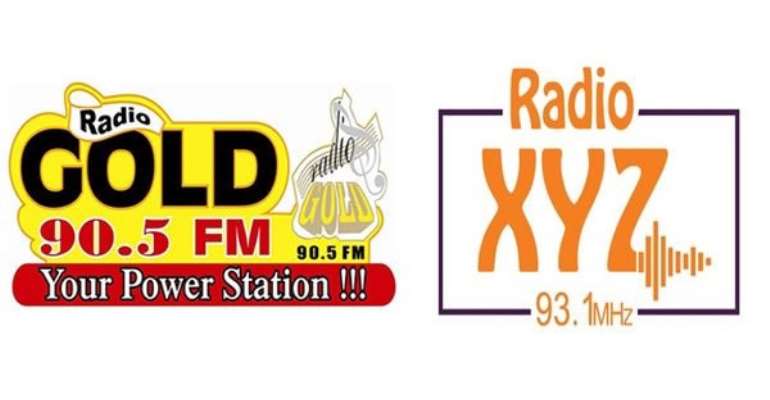 The noise being made in the media circle over the closures of some radio stations particularly Radio Gold and Radio XYZ, for me only shows how journalists in Ghana reason and why they are mostly considered among poorly paid employees in Ghana.
Politicians in Ghana and around the world have only one platform to advance their political careers in a democratic society and that platform is the media, of course the traditional media.
How come a politician or political party would use a platform for several years, capture power, amass wealth and the same platform they used to sell their message to the people before winning power is starved with cash and as such cannot even pay its license renewal fees?
And when such a radio station license has expired, those politicians whose agenda it has pushed over the years and who have become filthy rich as a result of winning power through its propaganda activities could not even help to pay its license renewal fees and as a result it has been shutdown.
After being shutdown for operating for 19 good years with an expired license and spiritedly pushing the agenda of a particular to enable it win power which happened on several occasions, that party could not see reason in assisting it financially to renew its license.
Now, it's shutdown and some journalists think it is wrong to do so and are arguing that it was closed down because of it's affiliation to a particular political party.
I saw some crazy headlines with one being: 'Radio Gold, Radio XYZ Shutdown During NDC Live Press Conference.'
Everything seems to me a section of the media is sympathizing rather with the NDC for the closures of Radio XYZ and Radio Gold and not the journalists who worked under 'poorly paid' conditions with those stations that did propaganda for wealthy politicians from the NDC.
No one is asking 'what support was the NDC rendering to Radio Gold and Radio XYZ for the propaganda they were running for it?'
I remember how in the run-up to the 2016 Presidential and Parliamentary elections, pro-NDC media houses were crying bitterly for being denied advertisement revenues by the very party they were working strongly to keep in power.
Surprisingly, the party was seen to be spending all its campaign advertisement cash on other media outlets other than its own.
It virtually neglected its own media houses like Radio Gold and Radio XYZ. Couldn't those advertising revenues have helped the stations raised monies to renew their licenses? Yet today, people are crying for a party that did not even care for its own yesterday.
And nothing really baffled me than the Ghana Journalists Association (GJA) coming out to issue a statement, condemning the closures of the stations.
It is interesting that as an association, GJA is upset and considering the closures as an attack on press freedom. Hell no! GJA. No attack on press freedom this time round.
I could have agreed if the Association said the murder of Ahmed Husseine-Suale is an attack on press freedom. But I cannot agree if it says the closures of Radio Gold and XYZ is an attack on press freedom.
Freedom is a child of legality and not illegality and so anyone who wants to enjoy it must act legally.
You cannot enjoy press freedom which is guaranteed by the Constitution and as such is a product of legality on an illegal platform. Radio Gold was operating for 19 years with an expired license which is illegal. How can its closure then be an attack on press freedom?
What we are seeing with the closures of the radio stations is a manifestation of GJA, GIBA and NMC's failures to get their members to act responsibly and legally.
If we care about our international reputation and ranking as journalists, we must also care about our domestic legal responsibility or obligations.
One of the mandates of journalists is to keep public officials in check and fight corruption.
How do you keep people in check and how do you condemn wrongdoing in officialdom when as a media institution, you are operating illegally or with an illegal spectrum?
To whom much is given, much is expected, they say. So if we as journalists want our freedom to be protected, we must do the right thing required of us.
We must respect the provisions of the 1992 Constitution of Ghana which we are quick to refer when we feel our freedom or rights have been trampled upon or abused.
- Melvin Tarlue, a professional journalist.