YALI Is An Indispensable Platform To Groom The Future Leaders Africa Needs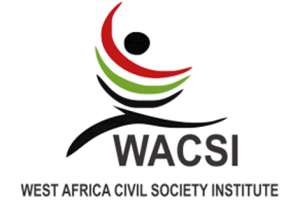 The attention of the West Africa Civil Society Institute (WACSI) has been brought to an article circulating online titled: 'Young African Leadership Initiative: A tricky soft power tool in Africa?' WACSI strongly dissociates itself from the views expressed in this article.
As an Institute that strongly believes in grooming the next generation of African leaders, WACSI has put in place programmes to realise this goal. These include its flagship Next Generation Internship programme and the Civil Society Leadership Institute.
Also, as a key implementing partner of the YALI programme in West Africa, WACSI is an institution that strongly believes in the urgent necessity to provide African youth with opportunities to hone their leadership skills to be strategic leaders in the private sector, key players in the civil society sector and play an active role in governance and public service in their respective countries. Evidently, YALI is not the only United States Government sponsored programme and will probably not be the last. Therefore, WACSI finds it disingenuous that the YALI programme can be perceived to have a sinister agenda that seeks to hurt the interests of Africa and Africans.
YALI, through the Mandela Washington Fellowship and Regional Learning Centres across Africa are laudable initiatives championed by Africans and in Africa to groom the next generation of leaders on the continent. YALI is a special initiative but its uniqueness has always been about how it has been co-created and co-owned. For example, the YALI RLC in Accra is hosted in the Ghana Institute of Management and Public Administration. The governing board has a very strong representation of African institutions working assiduously to ensure that the YALI RLC offers context-relevant programmes that respond to the leadership gaps in Africa. The facilitators of the different tracts are seasoned African professionals who deliver tailor-made content that equips participants with appropriate tools to respond to challenges in their communities.
Since, the inception of the programme, WACSI has contributed to its growth and visionary goal of making it an African-led programme. As African institutions, the agenda has always been about leveraging on this opportunity to advance youth leadership development in Africa.
WACSI considers YALI to be a programme that should be given more support by all sectors in Africa; business, government and civil society. The Institute acknowledges the enormous contributions of African institutions and individuals to make YALI a success. The roles played by mentors to support YALI fellows and guide them in their leadership and career paths; by institutions that created conducive working environments for YALI fellows to undertake internships; and those who created platforms for YALI fellows to share their ideas, experiences and meet new stakeholders who have enriched their career accomplishments, cannot be overlooked.
In addition, partner institutions such as WACSI and Southern African Trust in recent times have been providing capacity support to MWF Alumni Associations on the continent. Selected associations have gone through a capacity strengthening process that is envisaged will help them consolidate the gains of the programme well into the future. These varying forms of support from Africans and African institutions to Africans are key in shaping the future of the Africa we want; and, believing and supporting the YALI programme is a commendable way of working towards the attainment of the African Union's 2063 agenda.
From the support given to the YALI programme and the over 10,000 fellows groomed over the years, some outstanding results are being recorded across the region. Some fellows are working to promote peaceful coexistence, counter violent extremism and promote the economic reintegration of victims of violence in Cameroon. Other fellows are working to promote social inclusion, strengthen health systems, increase and improve access to healthcare, contributing to improve education, among other outstanding contributions towards the development of Africa.
It is therefore important for Africans to openly support YALI and other initiatives aimed at harnessing the leadership of young Africans and providing them with the requisite opportunities to shape a better future for the continent.
WACSI pledges its commitment and unflinching support to the YALI programme, one which the Institute considers to be an incredible catalyser of the great potential that lies in the African youth population.