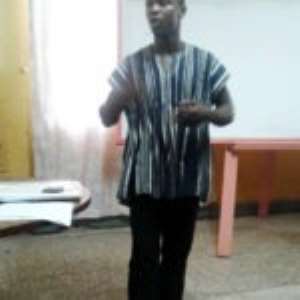 The Obuasi branch of Defence for Children International (DCI) – Ghana, has organised a day's capacity building workshop for Child Protection Committee members in the municipality, on Gender based Violence (GBV), Early Marriage and Economic Exclusion (EE).
The workshop, which was attended by 50 participants, was also to build the capacity of the local Advisory Committees on how to facilitate the enforcement of bye-laws to address GBV and Economic Exclusion of girls and women in their respective communities.
Opening the workshop, the Vice President of DCI-Ghana, Miss Stella Owusu Boatemaa noted that violence against women and girls is one of the most prevalent human rights violations in the world which knows no social, economic, or national boundaries, hence the need for concerted effort to eliminate it from the society.
She regretted that gender based violence undermines the health, dignity, security and autonomy of its victims, yet it remains shrouded in a culture of silence.
According to her, victims of violence can suffer sexual and reproductive health consequences, including forced and unwanted pregnancies, unsafe abortions, traumatic fistula, sexually transmitted infections, including HIV and even death.
Mr. Bright Ofosuhene, DCI-Ghana Field Coordinator, said to address GBV, Early Marriage and Economic Exclusion, Advocacy and Reporting of cases to the appropriate bodies, as well as passing of legislation were paramount.
He added that coalition of CSOs in Obuasi municipality are pleading with government to increase the budget to social welfare and community department at the assemblies, to enable the unit to embark on activities that would help eliminate gender-based violence, early marriage and economic exclusion among girls.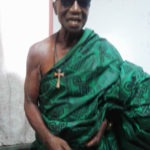 Mr. Godwin Bansah, a Social Welfare and Community Development Department Officer suggested what stakeholders could do to stop early marriage, gender-based violence and economic exclusion and mentioned influencing policy makers to formulate laws,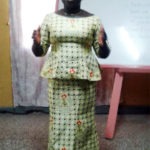 bye-laws and policies.
Rev. Nana Owusu Achiaw Brempong, urged traditional rulers to stand against acts, including gender based violence, early marriage and economic exclusion that tend to affect the future of young girls.
The Obuasi-Bogobiri Odikro appealed for the introduction of puberty rites to help limit the occurences of early marriage and unwanted abortions among school girls in the society.