Expedite Action On RTI Bill Passage--Parliament Told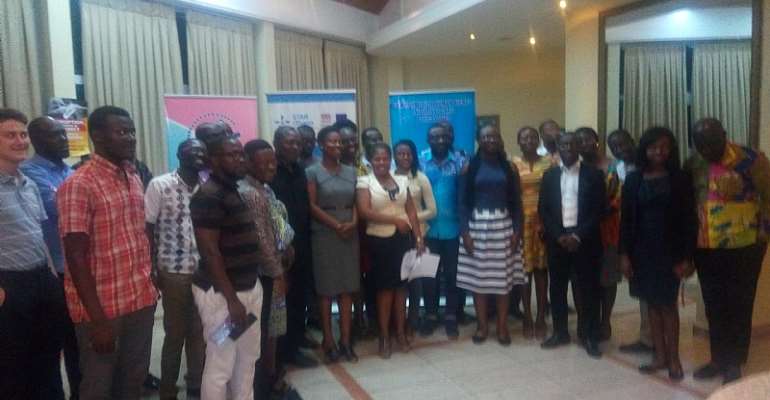 The Coalition on Right to Information (RTI) has asked for expedited action on the passage of the Bill to enhance the nation's democratic credentials.
Speaking at a Press soirée to mark the International Day for Universal Access to Information in Accra, Mr Suleiman Braimah of Media Foundation and Miss Mina Mensah of Media and the RTI Advocacy charged media practitioners to demand for the quick passage of the Bill by to enhance access to Information from relevant Bodies in the country
Mr. Braimah explained that neighbouring countries such as Liberia, Togo, Sierra Leone, Nigeria, Côte Dvoire, and Burkina Faso have all had their Right to information Bill passed with the exception of Ghana.
According to him, Ghana that is very often touted as the beacon of Africa's Democracy is lagging behind its neighbouring countries as far as the RTI Bill is concerned.
He further lamented that following the lack of commitment on the part of government, the RTI Bill passage has made no progress.
He said the Parliamentarians were able to pass the Special Prosecutor Bill within a shortest period it was laid in Parliament whereas the RTI Bill is begging for passage after years of paperwork.
Mr Braimah said the Coalition has identified a problem that needs an urgent consideration by Parliament in respect of the RTI Bill passage
Stressing more on this, he noted that the Bill should adopt the proposals of Article 7 of the AU Model Law on Access to Information in Africa to provide the appropriate guidance on the types of Information that should be disclosed productively
"( a) manuals, policies, procedures or rules or similar instruments which have been prepared for, or are used by, officers of the body in discharging that body's functions, exercising powers and handling complaints, making decisions or recommendations or providing advice to persons outside the body with respect to rights, privileges or benefits or to obligations, penalties or other detriments to or for which persons may be entitled"
(b) any prescribed froms, procedures, processes and rules for engagement by members of the public with the public body or relevant private body, the particulars of any arrangement, statutory or otherwise, that exist for consultation with, or representation by, members of the public in relation to the formulation or implementation of its policies or similar documents.
(c) whether meeting of the public body or relevant private body or relevant private body, including its boards, councils, committee or similar other bodies, are open to members of the public and, if so, the process for direct or indirect engagement, but where a meeting is not open to the public, the body must proactively make public the contents of submissions received, the process for decision making and decisions reached.
(d) detailed information on the design and execution of any subsidy programmes implemented with public funds, including the amounts allocated and expended, the
criteria for accessing the subsidy, and the beneficiaries "
Mr Braimah called on all media practitioners to insist on the passage of the RTI Bill passage as early as possible to protect the sanctity of the nation's democracy