Ursula Owusu Gaining Notoriety For 'Secret' Contracts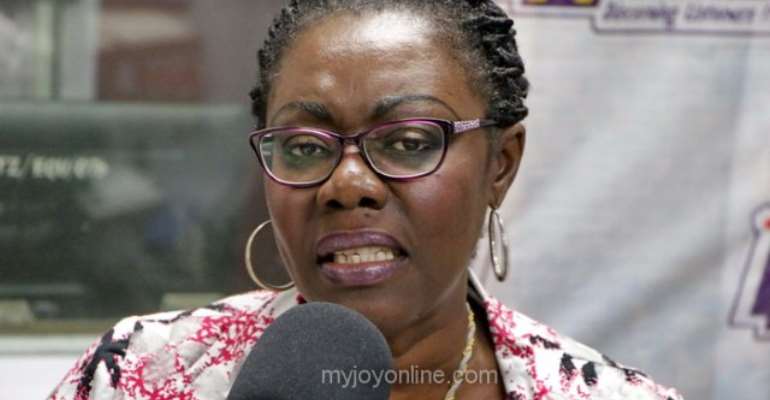 Communications Minister, Ursula Owusu Ekuful, is gradually or has gradually gained unexplainable notoriety for signing 'secret' contracts with expatriate companies. First, she committed Ghana to an $89m dollar contract with KelniGVG with little or no input from industry players. It took some patriotic Ghanaians to use a Human Rights Court in Accra to force her to produce documents covering that contract.
But for the court, terms of that contract would be known to her and government officials linked to it. Even before she could completely wash the KelniGVG dirt off her hands, she has signed another questionable deal with a Chinese Firm, Star Times, on the blind side of industry players and the people of Ghana.
This time round, the contract is for the 'enhancement' of an existing DTT platform built by K-Net, a wholly owned Ghanaian company. Interestingly, the details of this new sweetheart deal is known to Ursula Owusu Ekuful and her group of secret contract negotiators alone. When discussion on the Star Times deal started, the Communications Ministry, through the deputy Minister, George Andah, vehemently denied the existence of a contract between the ministry and Star Times.
The Minister for Communications was subsequently forced to admit that the ministry indeed signed a contract with Star Times. This was after Samuel George Nartey, the Ningo Prampram MP, produced a letter dated June 22, 2018 and signed by Ursula Owusu, informing the Attorney General of the ministry's decision to re-engage Star Times for a contract they could not execute in 2015. So if Ursula Owusu and her Ministry had nothing fishy and shady to hide, why was the contract concealed or kept away from even stakeholders?
Till date, the terms of the contract is known to only Ursula and her group alone. But some of us can understand why the Minister has decided to engage Star Times instead of K-Net or any other company to enhance the DTT platform if indeed that platform needed to be enhanced or expanded. Before Ursula engaged Star Times, she entered into a memorandum of understanding with the Chinese firm to discontinue an arbitration case it had brought against Ghana following the abrogation of its contract in 2015. Star Times lost this same case in Ghana in a series of legal battles, and instead of our Minister to defend our interest, She said Ghana had no case just like the NPP did in the drill ship saga.
The Minister took this anti-Ghanaian decision because Star Times is sponsoring the first lady, Rebecca Akufo Addo's foundation. Again, the Minister had to trade off Ghana's interest, as Ursula explained, the Chinese government says they will only advance loans to Ghana if we acquiesce to their dictates to award contracts to Star Times, a private company.
Though the Chinese government has no shares in Star Times, it is using it as a smoke screen to push a policy they have dubbed "going out". The "going out" policy is such that the Chinese government will bait African governments with juicy loans, and the condition for granting this loans will be to allow Star Times to either build or manage a country's DTT. What they have so far done in other African countries is to use Star Times to introduce Chinese contents to African countries and by so doing "selling" Chinese brands to the detriment of local contents.
It is for this reason that the Ghana Independent Broadcasters Association is up in arms against the Star Times deal. Already, the local media entities are struggling, resulting in layoffs. With Star Times coming with Chinese contents, it will further dwarf them and push them out of business. This argument has been canvassed persuasively and instead of our Communications Minister to respond directly, she has developed a strategy of setting her own questions and marking them just to confuse unsuspecting Ghanaians.
For instance, questions have been raised about whether there was the need to award a contract to Star Times for enhancement of the DTT? The Minister has so far failed to give reasons for the supposed enhancement. Instead, she has resorted to screaming that Star Times will not "manage" the DTT. Madam Minister, tell us why we need to enhance the DTT because industry players say it's needless. Issues about management of the DTT is another subject not related to the 'enhancement' project.
Again, nobody has linked the 300 village satellite projects to the DTT. It's the Minister's own creation to confuse issues. The Minister must come clean. As for her meeting with GIBA, nothing useful will come out of it. How do you consult someone when you have already taken your decision and have gone ahead to sign a contract? She is only going to brief GIBA on what she has done so far. GIBA has one of two options; either agree with the Minister or come out of the meeting disappointed. There is nothing like 'consultation' in the scheduled meeting. The Minister has 'sold' Ghana to the Chinese. At least this contract will impress Star Times to pump more money to Rebecca Akufo Addo's foundation.