Middle-Aged Men And Suicide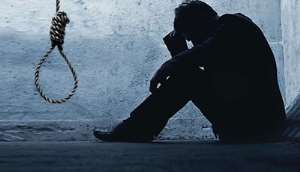 According to NBC News, "Middle-aged male suicide is a silent crisis, one that experts say often comes as a surprise to loved ones who typically do not see signs of mental health struggles until it's too late." www.nbcnews.com/.
Male Suicide Globally
According to a 2017 article in the Journal of Mental Health, "Male suicide rates are higher than their female counterparts in almost every country around the world. Several developed countries have attempted to implement suicide prevention programs, but few have specifically targeted men."
Male Suicide in the U.S.
According to the most recent Centers for Disease Control and Prevention data on suicide, men are 77 percent of the 45,000 people who die by suicide every year in the United States. And the majority are white and between the ages of 45 and 65.
Anthony Bourdain, TV celebrity and food writer who hosted CNN's "Parts Unknown," hanged himself in 2018 at age 61. Comedian and actor Robin Williams died from suicide in 2014 at age 63. Soundgarden frontman Chris Cornell died from suicide at age 52. Novelist and journalist David Foster Wallace hanged himself in 2008 at age 46.
Explanations for Male Suicide
Researchers admit they don't know exactly why suicide is more common at these ages for white males. There is speculation that it might be due to overdoses from prescription painkillers and illegal drugs like heroin, and alcohol abuse. Economic problems, workplace stress, job loss, pressure on men to fill the masculine role, divorce, partner problems, midlife distress, untreated mental illness, legal issues, declining health, and physical illness may be reasons for suicide as well. In older men, suicide is associated with depression, physical pain and illness, living alone, and feelings of hopelessness and guilt. And men use more lethal means to kill themselves, such as guns and hanging.
Men tend to avoid mental health therapy. "Many times, men don't show the stereotypical symptoms of depression…Instead, signs that guys may notice include changes in sleep patterns, a loss of energy, less interest in sex, or feeling less of a purpose in life or less of a connection to it," according to a 2016 article in Men's Health. www.menshealth.com/.
Resource for Males
The primary goals of Man Therapy are to create social change among men and the general population about mental and overall wellness; empower men to take action/ownership of their mental health and over all wellness by increasing help-seeking behavior; and reduce suicidal thoughts and deaths among men (long term). www.mantherapy.org.
There is a misconception that asking someone if they are contemplating suicide will give him the idea. If you suspect a loved one or friend is thinking about suicide then ask. Isolation, substance abuse, purposelessness, anxiety, hopelessness, withdrawal, anger, recklessness, and mood changes can all be indicators of suicide. Remove firearms or weapons and take him to a hospital emergency room.
Help is available from a number of sources, including family doctors, psychologists, psychiatrists, psychotherapists, community mental health centers, local hospitals, social agencies, and voluntary organizations.
Professional helpers in the field of suicide prevention are working toward a national goal to reduce suicide rates 20 percent by 2025. To reach that goal, the focus must be on groups at increased risk, like men in the middle years, to ensure they receive treatment.
September is National Suicide Prevention Awareness Month. National Suicide Prevention Week is September 9 – 15, 2018, with World Suicide Prevention Day on the 10th.
Melissa Martin, Ph.D, is an author, columnist, educator, and therapist. She lives in the U.S. www.melissamartinchildrensauthor.com. Contact her at [email protected].