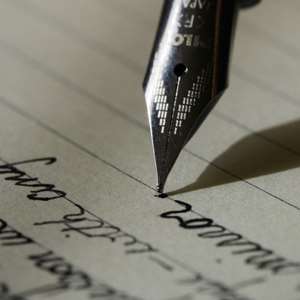 "History is the people and the people themselves are history". One who defies the mandate of universal happenings finds himself on the wrong side of the people and their beliefs. It is from this perspective that we the militants see tradition as a tool that is meant to be obeyed and not to be argued.
It is often said that "when the trap is not around the bush rodents and opossums behave like they are the legitimate owners of the town". But they failed to realize that the animals forget while the trap does not-- a case with H Boima Fahnbulleh's rotten kids whose labour in Ghana have gone in vein.
While we chose to go on our political sabbatical to ease the tension on social media, we saw the arrival of two elements of the fifth column and sophisticated Ghanaian-based Liberian comedians and intellectual junks who took to social media their old monotonous gibberish as a means of paying us back for indoctrinating them into the ideological and philosophical principles of student activism and national politics as a whole. But we say to you sellouts, we will never dance to the recitation of an old fashioned lilliputian and intellectually deranged metaphor of the old order. The HB you believe in as a father is a coward. The HB you believe in as a teacher is a social actor. The HB you believe in as a mentor is a womanizer. The HB you believe in as a leader is a demigod. The HB you believe in as an intellectual is a caricature. The HB you represent on social media is a frustrated kangaroo that seek refuge in exile in an effort to get rid of the psychological disorder.
Like HB, those two Mickey Mouse logic pekins whose appetite for material wealth is the ideology of their struggle in exile have tried to seek relevance at the expense of great struggle icon Alvin C. Wesseh who spoon fed them at the University of Liberia by casting their shaky innuendos against him. But this is not strange, for we in the flourishing revolutionary gallantry are aware that there are always betrayals of history.
One of HB's garbage paraphrasers, the "Little Thing" that represents the modern fashion of mankind; with a gigantic head infused with literary trash which resembles a traditional pot, two hindlimbs and forelimbs defective of dwarfism, and a voice that sounds like the transformed creature in "The Marriage of Beauty" argued insensitively that he is the founder of the indomitable mighty Fendell Students Association (FENSA) and that he inspired militants to join the movement. This is the diabolical fabrication the element and his colleague parade with in arrogance. If a historical vetting is carried out, the element will be found unqualified for he brought not even his socially awkward soulmate to the movement. For historical understanding, we will use a simple modus to paralyse his mumbo jumbos, debunk his trashy insinuations and package them in the dustbin of history as wrappings and peelings.
In 2014, when leader Alvin C. Wesseh was arbitrarily expelled from the University of Liberia, it took courageous students who felt that their right to quality tertiary education was violated, their right to social justice and academic freedom was threatened and their engagement in student activism was put to halt. They got agitated and matched into history. It was on this ideological and philosophical principles the student political institution that carries the name Fendell Students Association with the acronym FENSA was established. While other brothers decided to take the side of reactionaries and retreated into cowardice, we as conscious revolutionary and ideological gatekeepers of our conscience mustered the courage and said to elements of reaction that our feet remain the dead body of tyranny.
In the same year, the young student activist openly challenged and defeated H Boima Fahnbulleh at the Center for the Exchange of Intellectual Opinions (CEIO), while presiding over the state security as National Security Advisor in the late Unity Party regime. It was during that time the sham in HB was exposed and society began to record him as a political expired condom, functional illiterate elite and a societal debris. After his defeat, his political choristers who normally sing and dance to their own hilarious lullaby saw it as a way of sending their yo-yo god to perpetual rest.
But before their booming cry between the string history had already chosen great fighters with discipline to fight with their sweat and blood until the sand turn into dust in the last hour. Being slaves to their conscience, those social rascals of sex actor H Boima Fahnbulleh are annoyed like a bitch that has just given birth to many puppies and trying to protect and defend them from even the owner who cares for them a lot. They are now seen on social media considering us as part of the collective and spewing insults at us because we chose not to go on the wrong side of history by following an immoral chap who has indoctrinated them into paternal molestation.
But when it's time for historical judgement, they, along with the flunky H Boima Fahnbulleh resurrection will be questioned. This is just the beginning of their demise! Aluta, the struggle continues.