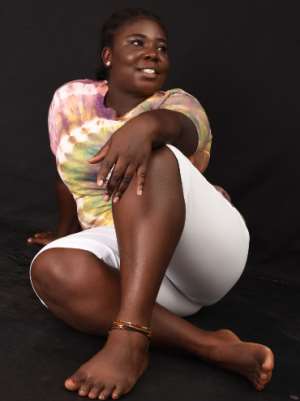 Many a times, anklets or ankle bracelets mostly worn by ladies around the ankle attracts disapproval from people in our society. A classic example is how we lashed at the state's attorney and minister of justice, when a picture of her in an ankle bracelet went viral.
I know this write up will open the door for series of hot arguments among friends and readers, on the basis of morality and exegesis. I have just a question for these debaters. What does the Bible say about anklets or ankle bracelets?
The Bible made mention of anklets twice (Isaiah 3:16 and 18). But theses verses are not against wearing of anklets. And so if you are a debater and averse to ankle bracelets, the early you "switch carpet", the better.
My high school History lessons on "Civilization" took me to Ancient Egypt to find the first anklet. Anklets were worn as a feminine jewelry. Just like the wedding ring shows a person's marital status, anklets were also gifted to women by men as a symbol of love. Anklets could also tell about the social status or fortunes of a woman. Women wore anklets to show bravery in their tribes against their rivals. Some anklets had bells on them and the sound signified that a female was around so the males needed to behave.
Time gone by, some religious ventriloquists have succeeded in eradicating our tradition and culture as Africans in various ways, and the anklet is one of them. Today, the meaning behind wearing of anklets has evolved to be recognized as a symbol of promiscuity and marine worship which is fallacious. As a result, African women of today shy away from wearing anklets which is hampering the advancement of our culture as a people.
Queen mothers in Ghana wear ankle bracelets. Cultural dancers wear ankle bracelets to perform. Do they wear them to portray their promiscuity or allegiance to a marine god? There is a history and meaning to this rich art of our culture. If we have a problem with the wearing of ankle bracelets as a people, then we should equally have a problem with the wearing of waist beads, wrist bracelets, and necklaces.
As a proud African and a lover of our culture, I admire women in ankle bracelets because it portrays their identity and beauty as African Queens, while promoting the African culture. Wearing of ankle bracelet is an art of our culture not evil.
So dear future wife, keep your fingers crossed; for I will adorn your ankle with anklets from Korliki Agyado's treasury, fashioned from Krobo beads and decorated with precious stones.
Eric Sepenu Afli
University of Ghana, Legon.
[email protected]