What An Odd Tournament The World Cup Can Be!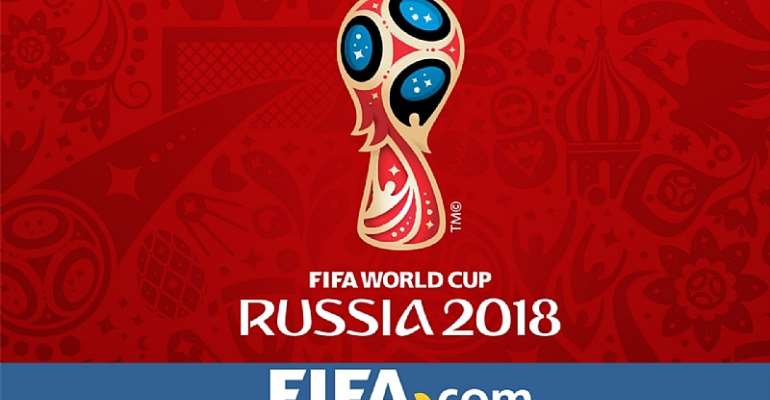 ANY football tournament in which Brazil (five-times world champions) can, playing at home, lose 7-1 to another former world champion (4-times winner Germany) is, of course, an unpredictable one, to say the least.
But still who would have thought that Germany – on the back of the incredible achievement it chalked up in 2014 – would lose its firstdefence-of-the-title match in 2018, to a "rarely noticed" Mexico?
And who would have expected Brazil to merely draw against Switzerland, after Coutinho's unbelievably beautiful "banana shot" – had put Brazil ahead? How many of us concluded, from that goal, that Brazil "was really back" and was going to astonish us once again with the type of heavenly football we used to see in the past, whenever those eleven golden jerseys flashed past our eyeballs in sharp contrast to the green green grass of the modern football pitch?
Yes, the World Cup is the Surprising WorldCup. Even under-rated Serbia can shock one of the feared "maulers" of South America, namely, Costa Rica. Was that left-footed free-kick by the Serbian captain, Alexander Kolarov, simply sublime or what?
Certainly, this 2018 World Cup too is going to give us a lot to talk about. How, for instance, will England, the country whose football clubs have almost sewn up all the football loyalty that's generated in Ghana these days, fare?
Tottenham Hotspurs supporters (I do know plenty of them and they are very loud!!) think that Harry Kane will be the saviour of England. Well – so long as he allows his pride to take second place and he works well with Jamy Vardy of Leicester. But is that a realistic prospect?
According to the Leicester MercuryHarry Kane, as England's captain. "heads into the World Cup with the weight of a nation on his shoulders as a result of his spectacular campaign for Tottenham Hotspur." Kane hit 30 goals last season, and he was set to spearhead the England attack in their Group G opener against Tunisia on Monday night..
But England coach Southgate was keen to stress that it isn't just Kane whose rise to the top should be focused on. Vardy's own ascension to the heights of the World Cup should be taken into account, too - and Southgate wants to harness everyone's individual story to become a greater unit.
"A goalscorer is of course worth his weight in gold," the England boss said."Kane" is a great leader in terms of his approach to everything about his profession. He is meticulous, is considerate, he wants to be the best he can be, and he believes he can be one of the best in the world And his stats over the last few years tell us he's heading that way, so of course he is a key player for us. Equally, we have other stories in our camp which I think help to take the pressure away from him.
"Dele (Alli), Raheem Sterling, Jesse Lingard, Marcus Rashford, – we also have (Jamie) Vardy who scored regularly for his club at a high level in the Premier League, so I think it's important it isn't just one story. So, although it's important Harry is a big player for us, we have to be about the collective,"Southgate added.
You see the World Cup is a great leveller for many footballers. The sheer magnitude of the occasion unnerves many otherwise excellent players. Look at what happened to Brazil's hitherto amazing Ronaldo in France in 1998. At first he was going to play. Then he was pronounced ill and unable to to play. But then he was apparently – madeto play – probably at the insistence of a Brazilian football management regime that feared its members would be lynched back home, if it dared not field Ronaldo – dead or alive!
The question that has never really been properly answered is this: was Ronaldo actually sick on the day, or did he suffer a psychosomatic meltdown induced by World Cup Final nerves?
Amid all the Ronaldo hype France coolly made mincemeat of Brazil. Zinadine Zidane was declared the unofficial "President" of France. But his psychological mettle was tougher than that of Ronaldo and he managed to stay on an even keel – till he went to Berlin in 206 and as tempted to try on his "presidential powers" against a horrible Italian player called Marco Materazzi.
It's taken Materazzi 12 years to admit it but in June 2018, he confessed to the French daily newspaper, L'Equipe,thathe used "stupid words" to rile Zidane and get him sent off. "If you go to a football pitch in the suburbs of Rome, Naples, Turin, Milan or Paris, you'll realise that what I said was quite soft compared to what you hear there," he claimed.
"Soft" in relation to Materazzi's culture? Not so for the Berber upbringing of Zidane. Good thing he is so self-centred, and rose from the ignominy of that moment with Materazzi not only to become coach of glamorous Real Madrid but a damned good coach of Real Madrid. And – who but Zidane could have walked away from such club, at the very moment of his greatest achievement?
​Well, we shall see what we shall see. Great pity hte African ship doesn't hold much promise as she departs from the quay. Sala is still not quite fit for Egypt, though there's no doubt that he will be risked in Egypt's next match. Tunisia and Nigeria are nothing much it seems. But wouldn't it be lovely if they surprised us?Ghana surprised the world in 2010 – I still wince when I recall that match against Uruguay.
Hold fast, then to your seats. The World Cup Express has taken off. And t won't be taking any prisoners along the way – as Germany's spectacular defeat has shown us. May the best teams win all the time!