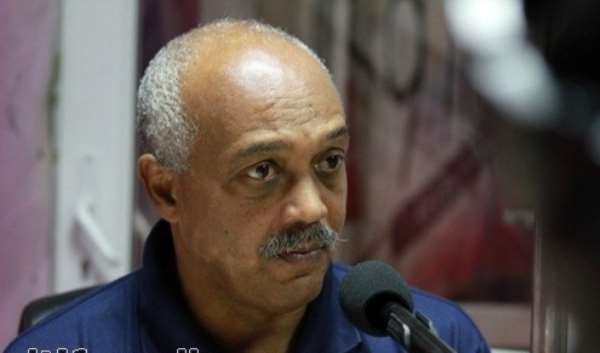 Legend has it that some time in the past, a whiteman ruled our jungles, communicating with the lions, elephants and monkeys, swinging from the trees and branches and making his presence felt as he spoke to all the animals in the jungle telling them who their enemy was and alerting them in time to prevent their capture by their cohabitants, the primitives, who had no other motive in life than to kill and eat them into extinction.
The legendary Tarzan was the white man's first conquest of the African jungle, taking advantage of all the stories we shared with some explorer, that we understood the message of the drums and the emphasis it made even as we lived our lives in a modern setting bequeathed to us by the slave owners who came to us as evangelists and saviours, looking for gold and timber, guised in the form of a religion that can only be understood after you have accepted their God as your personal saviour and Lord.
So we accepted Jesus and all the baggage that was attached and in order that we could grasp how to worship him well, they took us along to their jungle where we could not communicate with our drums and we did not fully understand their theories and economics, but we had to manage somehow to leave our ancestry and live in their world, on their terms and with their support in everything.
Despite the fact that we still have the gold, the diamonds, silver, timber, bauxite, fish in our waters, clear photovoltaic skies and enough women and men to make our presence on this earth a part of their democracy and Tarzan warfare, we continue to wait in anticipation and listen to what Tarzan has to say to the animals before we react to the sounds of the drums.
Last week, the slave masters once again celebrated how they, as primitives, once before, nailed their saviour to the cross and sang his praises as their Tarzans warned of impending death and pestilence in their jungle unless the saviour once again rises and forgives all the pygmies who once lived off the land and made our habitats self-regenerative.
But look what we did last week. In an attempt to paint our competitors un-sovereign, the minority opposition went on a rampage about a military cooperation deal they had already previously signed twice while ignoring the constitutional requirement for ratification and managed to conjure a situation for one of their own Tarzans to end up in jail, even as he claimed he was messianic and compared his feat to a death, resurrection and ascension to where we are yet to find out.
And it all finally came clear when I read this piece from Ayikoi Otoo, a former Attorney General and Minister of Justice. It sums it up for me.
"Reading through the Articles of the Defence Cooperation Agreement between the US and Ghana, I came across Article 3 which incorporated into the Agreement, the Vienna Convention on Diplomatic Relations of April 18 1961 which grants privileges, exemptions and immunities to administrative and technical personnel of Diplomatic Missions and that Ghana shall extend the same privileges, exemptions and immunities to US military and civilian personnel.
In my opinion, those privileges, exemptions and immunities have been ratified long ago by both countries to the Agreement. From that standpoint, those privileges, exemptions and immunities do not derogate from our sovereignty since all diplomats enjoy them and they rather seek to enhance the work they do. To me therefore the issue for us, is whether those privileges, exemptions and immunities are lawful; which they are and been recognized and ratified by many civilized countries . That being the case, why are we not looking at those privileges, exemptions and privileges within the context of the Vienna Convention? Why this talk of the President selling Ghana? Is it the case that our brothers on the other side of the political divide are not familiar with the Vienna Convention which once appreciated, defeats their arguments of sell out and raises no relevant issues; which I know they do. Or there is a misreading of Article 3 or a deliberate act of equalization ala Gitmo2?"
And the drums whispered to me that there was $20 million a year involved somewhere in this deal. I heard very clearly, soft sounding even as it was, that our military is rather okay with the arrangement. They understand the implications and benefits to come from this deal and see no Americans coming on this land to sleep with our "girl-childs", to produce offspring to the angst of Boko Harram and other terrorist organisations whose anger is directed at the slave masters who continue to defile our lands and our resources.
We sometimes do very childish things and it has to be out of ignorance and envy. We have always had the jungle noise and the rhythms to gather us around. But the drums of wisdom have been silenced and can only be heard when you listen and think intently. Wisdom is now hiding in a soft whisper and beats are drowned in the white language of Tarzan, which only the animals can understand.
From Sydney Casely Hayford