Giving Out Part Of Golden Jubilee Terminal Of Tema Port To Safe Bond Is Economically Unwise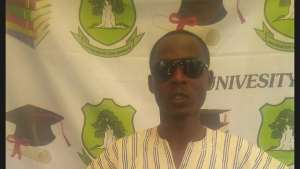 I have worked at Golden Jubilee Terminal (GJT) of Tema Port for one year before leaving the country and know the enviable financial position of Tema Port considering it's revenue receipts from GJT. Annually, GJT gives government of Ghana not less than US$4.6 billion making it the most leading revenue contributor to the overall balance sheet of Ghana Port and Harbours Authority, GPHA.
Yet this government wants to privatise part of it to Safe Bond, Tema. Why? Is it about lack of confidence in sustaining gains or display of incompetence? At a time GPHA is spending over US$1.5 billion in port expansion and millions of Ghana cedis in paperless port policy implementation, our president too is busy with his political appointees and politically biased labour union gorgeously scheming for cronyism on the face of privatisation.
Capitalism is keen in nation building but stealing state lab apparatus for friends to experiment is not only suicidal but tantamount to broad day armed robbery. And the president who is preaching "Ghana beyond aid" is behind this. I am getting so so flabbergasted over this hypocrisy and criminality.
Fellow Ghanaians, we must begin to ask questions. This same NPP government privatised Ghana Telecom with balance sheet of over GHC1.6 billion for meagre US$900 to Vodafone, today Vodafone network is the most useless telecommunication network in the country. Ghana airways collapse under this same NPP government.
Tema Oil Refinery nearly collapse under this same NPP government. As we speak they are planning to sell government's shares in Agriculture Development Bank and I must say Ghana government is no longer majority share holder, meaning the overnight artificially created majority shareholder with 51% becomes de facto owner of the bank. Why will president Akufo Addo smartly weaken state corporations and use the back door approach through his cronies to buy them? Yes, that is the man ever called himself incorruptible anchor.
As for GJT, I am sure the terminal is still capable of delivering, having worked there as condition clerk, I am optimistic NPP apparatchiks including the president himself are just trying to loot the state once again. The most annoying part is the labour union at the port, it's leadership is mutely dead. They are following their stomach, the media too is in slumber while the taxpayer is ignorant, who then speak for the former. The president who swore an oath to protect our interest is the ring leader in destroying our meridian port.
Why mother Ghana?