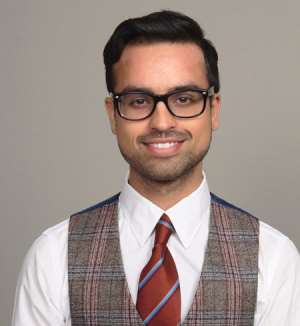 Avnash Industries Ghana Limited, an agro-industrial processing company has charged the country to adopt successful oil palm models to help upscale the sector's production volumes.
Mr. Jai Mirchandani, Chief Executive Officer of Avnash Industries, producers of Golden drop edible oil said "We need to leverage on models to scale up the crop's production and to improve the production volumes. We need to work within the local environment, we need to adopt models that have been successful locally."
He said this at the maiden Malaysia-Ghana Palm Oil Trade Fair and Seminar (POTS), which came off in Accra, under the topic: "Branding the Oil Palm Value Chain in Ghana: Avnash's Experiences".
Mr. Mirchandani explained that the country has been thinking about the development of agriculture from the perspective of others.
"We have been looking at a paradigm incorrectly because we have tried to take models from where it has been successful like America and Malaysia. He explained that the focus of Avnash is to be the anchor of the agricultural industrialisation renaissance of Ghana by focusing on investments in the agro processing sectors to provide ready market for both commercial and smallholder farmers.
Available data shows that in just the first three quarters of 2017, Ghana imported 213,000 tonnes of palm oil from Malaysia, valued at US$149.1million and representing more than 70 percent of total imports of the commodity within the period.
The Malaysian Palm Oil Council (MPOC), an organisation that promotes the market expansion of Malaysian palm oil and its products, sees the Ghanaian market as a growing one and is targeting even more exports - particularly for the Fast-Moving Consumer Goods (FMCG) industry.
The 2017 import figure represents an almost 10 percent increase on the 2016 import of 203,000 tonnes, and the Southeast Asia economic giant is targeting a 20 percent increase by the end of 2017 and up to 300,000 tonnes, estimated at US$210million, by 2018.
The nation's annual demand for oil and fat is 680,000 tonnes while local production hovers around 480,000 tonnes, leaving the gap of 200,000 tonnes to be filled by imports.
Dato' Lee Yeow Chor, Chairman of Malaysia's Palm Oil Council, explained that West Africa's growing population and economy naturally means the per capita consumption of vegetable oil will increase.
Mr. Chor stated that Malaysian companies are ready to enter joint venture agreements with local palm oil companies to produce the products locally.
"Malaysian companies have entered into agreements with companies in Indonesia, Nigeria, Papua New Guinea, Columbia and others, and we are looking at deals like that here. We are hoping to discuss incentives and government policies on establishing palm oil processing companies," he added.
Mr. Chor noted that: "Ghana is one of Malaysia's biggest trading partners in this region, with the total trade between the two countries registering US$337million in 2016."
Commenting on the trade relationship between Malaysia and Africa, Mr. Chor said Malaysia considers the West African market as an important destination for Malaysian palm oil.
"In recent years, there has been a significant upward trend of Malaysian palm oil exports into this region. Last year, Malaysia exported about one million tonnes of palm oil to all countries in the West African region," he said.
Speakers at the seminar included renowned local industry captains and international experts from Malaysia, Ghana and the UK. The papers covered topics on oils and fats - ranging from market outlook and trade to oil palm planting and the logistics situation in Africa - and attracted over 300 participants from both Malaysia and Ghana.
Participants from Malaysia took the opportunity to tour the 500MT per day edible oil refinery of Avnash Industries Ghana Limited[WU1] [WU2] to acquaint themselves with operations of the company.
The team visited various departments including the laboratory, production and refinery plants located at the Tema Ports.
Story by Ghana|Myjoyonline.com