Mental Health In The Workplace, The Role Of An Employer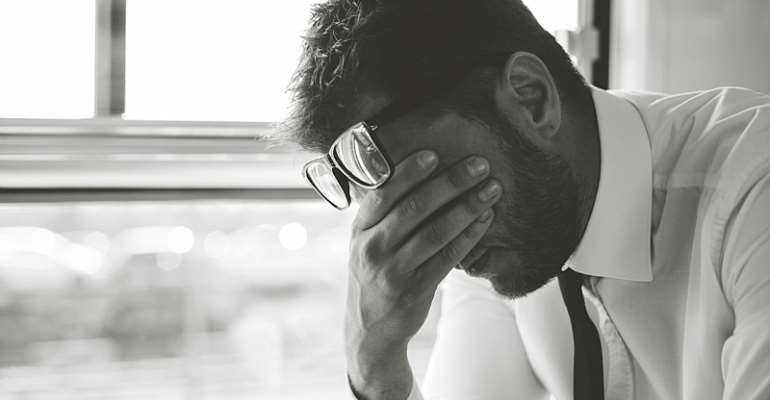 Mental health is one of the biggest unmet needs of our time. Globally nearly one in four people will be affected by mental disorders at some point in their lives. World Health Organization estimates that around 450 million people currently suffer from mental health conditions, placing mental disorders among the leading causes of ill-health and disability worldwide. Yet nearly Two out of Three of these people do not seek for health care or do not get the required help.
In this article, we will look at Mental health, risk factors of poor mental health in the workplace, the role of an employee and the role of an employer in mental illness.
What is mental Health?
It is a state of well-being in which the individual realizes his or her own abilities, can cope with the normal stresses of life, can work productively and fruitfully, and is able to make a contribution to his or her community (WHO). So when there are changes in your mood, thinking, behaviour pattern and unable to cope with normal stresses of life, then you definitely you are in a stae of Mental illness.
Poor mental health is also associated with so many factor which confronts us in our daily lives such as rapid social change, stressful work conditions, discrimination, unhealthy lifestyle, risks of violence, physical ill-health and human rights violations. And looking at these, we are all at risk of developing a mental health problem at some point in life.
What contributes to poor mental health in the workplace?
A workplace is one of the most important places in our lives. It can be an office, your home a factory etc.
A healthy workplace is the one where individuals feell vallued and supported, provide positive working space and show respect for other aspects of a person's life. So if you are working in an environment where you are not vallued, not respected and the there is no certain flexibility in the workplace then you are working in a unhealthy environment.
Having a job does make paying the bills easier and ensures good mental health but a negative working environment can affect your physical health and give you mental problems.
Lets look at some of the common occurrences in the workplace and how they affect our mental health.
1. Bullying and psychological harrasement has been identified as one of the leading causes of mental problems in the workplace. It can be verbal, psychological or physical and it creates a high level of stressful situations for persons who have to go through this on daily basis. The unfortunate thing is that some employers justify bullying as a leadership style and most employees fail to report such incidents for the fear of loose of job.
2. Limited participation in decision making at the workplace can have negative consequencies on an individuals ability to function effectively at work especially when those decisions have a direct effect on your area of work. This low control over one's area of work makes employees feell both physically and psychologicaly isolated causing a lot of stressful situation for the employee.
3. Low level of support for employees in the performance of their duties can be very frustrating. No matter how skillful you may be as an employee, you need resources and managerial support to enable you perform your duties effectively.
4. Some working environments do not creat any opportunity for the employee to advance in their careers. Imagine you will have to work in a particular position for very long time without a promotion nor an opportunity to advance in your career. Study have shown that being unhappy at the workplace can take a toll on your health, relationships and definitely will affect your lifespan.
Minimal wage growth, work environment that does not encourage team work, excessive working hours, lack of healthy and safety policies and lack of communication are all factors contributing to poor mental health in the workplace.
What can Employees do?
Loving or hating a job can cause more or less stress in life. No matter how much strength you have as an employee to deal with all these mentioned factors, you need to open out about your mental health in the workplace because mental problems can affect anyone. An employee can take some of these steps (not necessary in order) to address these problems
1. Acknowledge that there is a problem and look for help
2. Documents some of such behaviors. Whether it becomes necessary to take legal action or or talk to a superior, it is helpful to have specific examples to back your claim.
3. Focus on healing and support from a professional
4. Take time to search for company policies and understand them before applying to work with them.
5. Always remember you are your own priority and if you cant cope with unfavorable work conditions then get a new job
What can Employers do?
Looking after the wellbeing of employees benefits everyone in the workplace. There are multiple things employers can do to create a more open working environment.
1. Employers should review data and policies that does not promote good mental health.
2. Open a dialogue with your employees to enable them speak out about their problems.
3. Be flexible and support employees to do their job without any unnecessary interference
4. Create opportunity for employees to advance their carrier. This brings fulfillment and happiness and encourages them to work productively
5. Involve employees in decision making process especially when it has to do with area of work. Take actions to solve problems when brought to you
Organizations has the responsibility to support individuals with or without mental problem and ensure that they are valued, respected and are helped to function properly.
With the right support from those around them, people with mental health problems can recover and have equal opportunities in all areas of life.
Thank you
Isaac Ackah (Health Promotion Officer) and
Benjamin Bediako (Mental Health Officer)