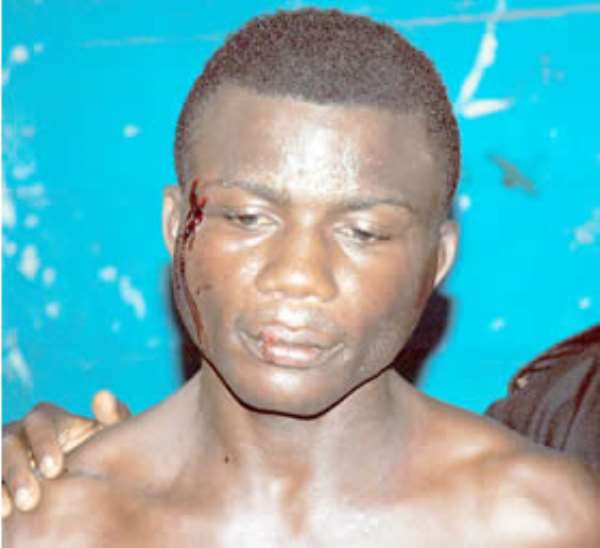 The quest by Ghana's alleged notorious armed robber, Aryee Ayeetey, alias Ataa Ayi, and three others to get their own legal representation in their trial at the Accra Fast Track High Court may be a difficult task.
Sampled opinions of lawyers in Accra as to whether they were prepared to defend them indicate reluctance because according to them, the accused, especially Ataa Ayi, had already been tried by the media and no amount of representation would give them a fair trial.
However, a few said they were prepared to defend them provided they could offer high legal fees because of the stigma associated with the case which had assumed national dimension.
"My view is that Ataa Ayi, in particular has already been tried by the press and it will be impossible to find a judge or jury who have not been prejudiced already by what they have read or heard", said Mr David Annan.
"A subsequent trial (which is the law) will constitute a grave miscarriage of justice on the grounds that the accused persons by Article 19 (2) (c) of the Constitution were presumed innocent until otherwise proven but their guilt had already been inferred by the media," he continued. Mr Annan said the issue had assumed national dimension to the extent that it had become a matter between ex-President Rawlings and President Kufuor, resulting in Ataa Ayi's name becoming a by-word in armed robbery or crime in the country. According to him, only a few courts would dare to acquit and discharge Ataa Ayi, saying that " It will take a very bold judge to leave out his so-called confession statement and grant him his freedom.
"If I am consulted by Ataa Ayi, I will first tell my father, Justice D.F.Annan, about it because of the stigma that had been attached to this case. This is necessary because one has to think about his reputation. Even if I will do that case, I will do it with Mr John Hanson, my senior," he said. For Mr Thomas Nuako Ward-Brew, every lawyer was professionally obliged to defend anybody, including criminals.
"By the tenets of the legal profession, lawyers ought to assist people who are standing trial with representation. The mere fact that a lawyer defends a criminal does not mean that he or she agrees to the crime committed," he said. Mr Ward-Brew did not agree that the media had already tried Ataa Ayi and cited the case involving pop star, Michael Jackson, whose trial in the United States was more serious because it had attracted more media attention.
He said that it was the duty of the courts to find lawyers for accused persons in very serious felonies, if nobody was prepared to represent them.
"This is a challenge to our democratic exploit that we should have that kind of legal system whereby all accused persons should have legal representation," he said and added that sometimes too much publicity could work to the benefit of an accused person" because those who sit in judgement take into account society's sentiments".