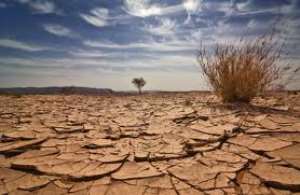 After the 22 pre-consultation meetings held by the ADP Co-Chairs, a meeting of heads of delegation which was convened on 18 October 2015 to consider the initial mode of work at ADP 2.11. It was agreed after a short opening ADP plenary, an open-ended ADP contact group was convened.
On 19th of October, Negotiating groups and interested Parties were asked to introduce their proposed surgical insertions in textual form to the non-paper contained in document (ADP.2015.8.InformalNote). Insertions were first invited on the draft agreement. Thereafter, insertions were invited on the draft decision, including the draft decision on work stream 2. Such insertions were presented orally in the room and submitted immediately to the secretariat electronically.
Parties agreed to exercise restraint in submitting proposals that in their view must be included in a revised non-paper if it is to serve as a starting point for text-based negotiation among Parties at ADP 2.11. Parties also agreed that all proposals submitted throughout the week will have the same status.
It was agreed that a meeting of heads of delegation will be convened immediately after this first session of the ADP open-ended contact group to agree on the way forward and the mode of work.
The African group proposed a new text to be inserted on the need for developed country Parties, and any other organizations in a position to provide Finance to support the operating entities for the preparation, communication and implementation of the mitigation contributions/actions of developing country parties.
Usman Banya, a Delegate as well as Deputy Secretary from ministry of transport and aviation from Sierra Leone said "the text is unbalance because it has excluded finance as an important element to help Africa.
According to Swaziland delegate to the UNFCCC climate negotiation in Bonn, Climate change is already a reality in Africa. There are prolonged and intensified droughts in eastern Africa; unprecedented floods in western Africa; depletion of rain forests in equatorial Africa; and an increase in ocean acidity around Africa's southern coast.
Small island developing states (SIDS) such as Cape Verde, Seychelles and Mauritius, as well as African mega deltas such as the Nile delta in Egypt, Niger Delta, the Kalahari and Okavango deltas in Botswana are particularly vulnerable (Black, 2001). Current projections of sea level rise and increased tropical cyclone intensity may make many of these small island states in Africa uninhabitable.
Therefore it is necessary for Africa to get support from the developed countries as said by Usman Banya.
Ghana needs finance for her to be able to adapt to climate change. Ghana has abundant resources for renewable energy, yet unable to power herself but rather finds herself in unpalatable power crises.
Ghana is already experiencing an increase in extreme weather conditions with higher incidences and longer periods of flooding and drought. Flooding is now a perennial issue in the country especially the recent flood and fire disaster which claimed over hundred lives, and displaced people from their homes.
Developed countries need to pay Ghana for the loss and damage. The debate on loss and damage may seem simple, but in reality it is a multi-layered issue with challenges at nearly every stage. This has been problematic especially for developing countries that are experiencing disproportionately more adverse effects due to climate change, despite having contributed very little to the problem. They have and will continue to face losses and damages well beyond their ability and capacity to cope.
Donors should increase aid to Ghana and ensure that aid is provided in a much more coordinated way whether in the form of projects or budget support.
Africa needs support now and forever to help her go for 100% renewable energy.
By
Farida Abubakari,
Email[email protected]