Elect Leaders With Integrity - PUSAG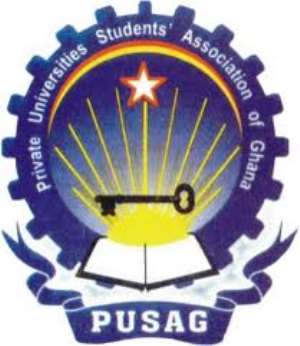 The President of the Private Universities Students' Association of Ghana (PUSAG), Mr. Mohammed Adams Sukparu has advised students, especially delegate to elect student leaders with integrity.
According to him, leaders with integrity understands the plight of their members.
Mr. Adams Sukparu gave the advice at a two days leadership workshop organized by PUSAG and Nera Africa in Accra. The workshop was held under the topic "Leave a legacy".
He says aspirants who have bad records in schools should not be allowed to contest student leadership position in order to safeguard the integrity of student leaders and to serve as deterrent.
The President of PUSAG who doubles as the Chief Executive Officer of the student group also advised them to identify challenges and have passion to cause a change in the society.
"Student leaders must have passion for what they go in for by identifying challenges in their environment and be agents of change in the society "he stated.
Mr. Adams Sukparu urged the youth to task themselves and see where they can contribute in the development of the country.
He criticized students who have allowed themselves to be influence with money before choosing their leaders.