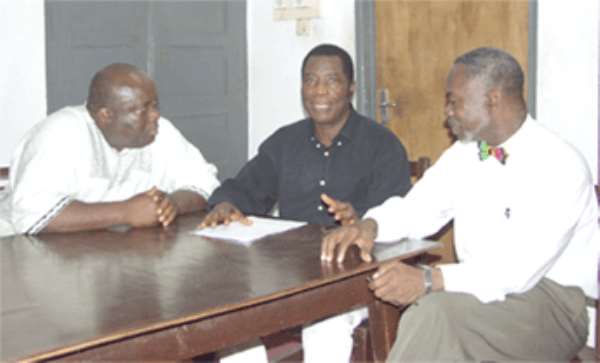 Accra, 30 Sept. GNA - Dr Edward Nasigre Mahama was on Thursday elected the Flag Bearer of The Grand Coalition to contest Election 2004. Dr Mahama polled six votes cast by a nine-member Electoral College made up of three representatives each from the People's National Convention (PNC), EGLE Party and Great Consolidated Popular Party (GCPP) to beat Mr Dan Lartey of the GCPP, who had three.
Earlier on Mr Daniel Ofori Atta of the EGLE Party stepped down but Dr Mahama selected him to be his Running Mate in accordance with the Coalition's Memorandum of Understanding, which allows the Flag Bearer to choose a Running Mate.
Mr Lartey also became the Chairman of the Coalition with the task of uniting all the Nkrumaist to wrest power from the New Patriotic Party (NPP) in the Elections.
In an acceptance speech, Dr Mahama called on the sympathisers of the Coalition not to relent in their struggle saying, the Coalition would only become a reality when it won the Election. He congratulated the Electoral College and urged members to see the process as victory for democracy and transparency and not for any individual.
Mr Lartey and Mr Ofori Atta accepted their various positions and expressed their willingness to campaign together to win Election 2004.