African Union Commissioner For Political Affairs On The Second Edition Of The Africa Day Of Decentralization And Local Development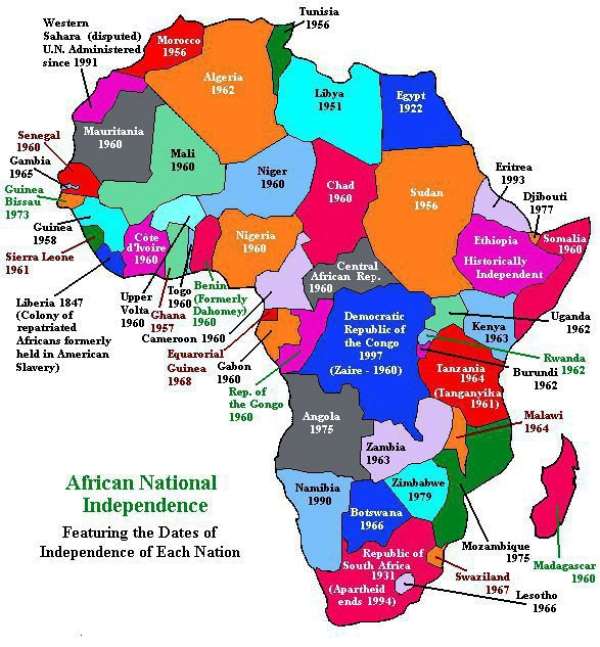 'PUBLIC AND CITIZEN PARTICIPATION IN BUDGETING AND PLANNING AT THE LOCAL LEVEL'...
The year 2012 was a great year and a milestone for the African Union Member States Local Governments community. Right from the beginning of that year, the African Union Policy Organs decided not only of the development of an African Charter on the Values and Principles of Decentralization, Local Governance and Local Development, but also on the establishment of 10th of August of each year as the Africa Day of Decentralization and Local Development. In its Decision Ex.CL/Dec. 677 (XX) adopted in January 2012, the African Union Executive Council called on all Member States to join in the celebration of that day which was celebrated for the very first time last year under the theme 'Financing Decentralization, Public Services Delivery and Local Development'.
The establishment of the commemoration was informed by an appreciation of the values that a decentralized form of governance can achieve; these include peace, stability, and sustainable development through the provision of basic services and critical social and economic infrastructures at the local level.
As at last year, the commemoration was not yet very well known, the African Union Ministerial Conference on Decentralization and Local Development (AMCOD) has in the meantime made considerable efforts to popularize it among African Union Member States. Thanks to this noble its initiative, the commemoration of the Africa Day of Decentralization and Local Development is now becoming a norm and a reality. It is expected that an important number of African Union Member States are going to formally commemorate this day this year.
For this second edition of the Africa Day of Decentralization, in line with the objectives and principles enshrined in the Constitutive Act of the African Union, particularly Articles 3 and 4, which emphasize the promotion of popular participation, democracy, good governance, sustainable development, unity, solidarity and integration on the continent, the AMCOD leadership has directed that this day should be celebrated under the theme 'Public and Citizens Participation in Budgeting and Planning at the Local level'.
Decentralization means the sharing of powers and responsibilities among different levels of government to improve citizens access to public services and increase their participation in governance at the local level, thereby legitimizing governance and making governments more responsive to citizens and public needs. The nature and institutional forms of decentralization differs from country to country as conditions in various African Union Member States are unique and the sovereignty of each country is important and should be respected.
Africa is reclaiming its historical participatory governance practices and contextualizing decentralization in accordance with her needs. As at today most of the African Union Member States have provided for decentralization in their respective Constitutions. They have therefore made the choice to favor decentralization as the most suitable form of governance through which poverty reduction programmes can be conceived, planned, implemented, monitored and evaluated. In the light of the above, the theme of this year commemoration is appropriate and timely.
This theme was selected to create a consciousness within the African peoples and the public of the value that citizens add by participating in the development of local governments' plans and budget. By facilitating and institutionalizing this citizens and public participation in local planning and budgeting processes, local governments empowers its citizens and the public to shape the content of its budget and to contribute to their implementation, monitoring as well as evaluation. Such processes can only result in increasing and strengthening the legitimacy of local governments themselves and of their governance and development initiatives.
While AU Member States across the continent are embarking on a number of activities to mark this very important Day, it is important to underscore that decentralization and citizens participation are part of a process that cannot be confined to a one day celebration only.
Africa Day of Decentralization and Local Development is not a once-off event, but rather a launch pad for more robust and transformative efforts to make citizens participation and ownership in governance and development a practical reality.
The African Union Commission wishes to seize the opportunity provided by this second edition of the celebration of the Africa Day of Decentralization and Local Development to call on all its Member States to strengthen public and citizens participation, and ownership of governance and development processes in the light of relevant values and principles enshrined in African Union governance legal instruments.
Building a culture of citizens and public participation and ownership in our Member States should become a shared responsibility of central and local governments. As far as local governments or local authorities are concerned, I believe they will enhance their systems to promote participation of the public and citizens of all segments of society, including diaspora, in the planning, implementation, monitoring and evaluation of policies, programmes and projects through structured community platforms and other forms of participation to ensure the delivery of quality services. Prior to this, citizens need to benefit from capacity development in order to effectively contribute to local public administration and local development.

Addis Ababa, 10th August 2013,
Dr. Aisha Laraba Abdullahi

Commissioner for Political Affairs

African Union Commission