FROM ARMSTRONG TO BIG SHAME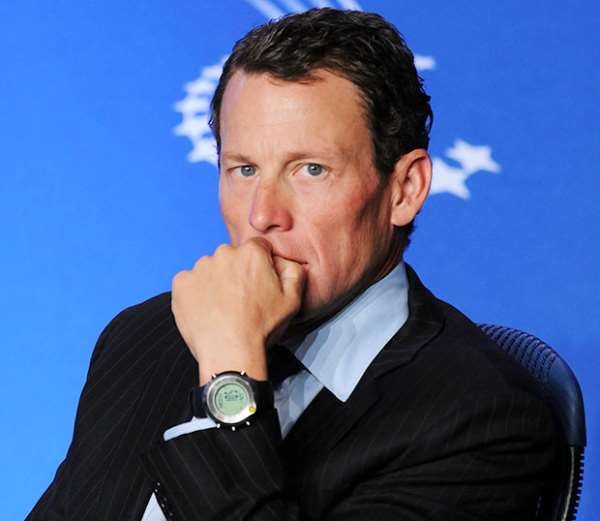 "A lot of it was news and shocking to me. I am sure it's shocking to the world. There have been signs leading up to this moment for a long time. For my wife and I, we've been attacked and ripped apart by Lance and all of his people, and all his supporters repeatedly for a long time. I just wish they wouldn't have been so blind and opened up their eyes earlier to all the signs that indicated there was deception there, so that we wouldn't have had to suffer as much."
- Frankie Andreu, Lance's former Teammate.
Lies, arrogance, manipulation, empty promises, empty apologies, intimidation, blame game are all attitudes that you can embrace as a hero loved by all and sundry. But sooner or later, you breathe on your loved ones pain, frustration, sadness, disappointment, and destruction. Indeed, a drug addict like Lance Armstrong has ruined a lot of people's lives. Professing his honesty, integrity and character over the years is something that will probably still remain in his view of himself forever. People like Lance Armstrong in our society can say they are sorry and speak about humility, but being heartfelt takes more than words. I am sure he is in too deep and is too weak to back up his words with heartfelt action. Indeed, he has bitten what he cannot chew. He is not the first in this position and will probably not be the last. Therefore, those who call themselves heroes and celebrities in our various institutions and indulge in such acts in order to grab dominance should be very careful about what they do outside the view of the public.
Doping, cheating and lying should never be accepted or rewarded in our society. This will help in inculcating good behavioral patterns in the lives of our children and young people. According to http://www.nosteroids.org, some of the negative effects of Performance-enhancing drugs (PEDs) are heart attacks, strokes, premature cessation of bone growth, infertility, atrophied testicles, high blood pressure, liver damage, prostate cancer, and suicide. What kind of message will we send to our children and the youth if we engage in doping in order to achieve fame? What good signal has Lance shown to his own children? Only him can tell, even not his wife.
A lifetime ban was imposed on him after a 1,000-page report by USADA last year outlined a complex, long-running doping program led by Armstrong. The cyclist also lost nearly all of his endorsements and was forced to cut ties with the Livestrong Cancer Charity he founded in 1997. Undoubtedly, Lance has fallen from grace to grass.
The report portrayed him as well-versed in the use of a wide range of performance-enhancers, including steroids and blood boosters such as Erythropoietin (EPO) which is a relatively recent entry into the deceitful pursuit of glory. Nearly a dozen teammates provided testimony about that drug regimen, among them were Andreu, his former teammate and Betsy, his own wife.
On CBS Network, Oprah Winfrey couldn't detail what Armstrong said during their interview at a downtown Austin hotel simply because she was totally mesmerized and riveted by some of the answers Lance gave. World Anti-Doping Agency officials have reiterated that nothing short of "a full confession under oath" would even cause them to reconsider the ban. Armstrong admitted to Winfrey on Monday that he relied on performance-enhancing drugs in those competitions that won him all the laurels. The International Cycling Union has urged Armstrong to tell his story to an independent commission it has set up to examine claims that the sport's governing body hid suspicious samples, accepted financial donations, and helped Armstrong avoid detection in doping tests.