Globacom Exposed Over Promo Fraud!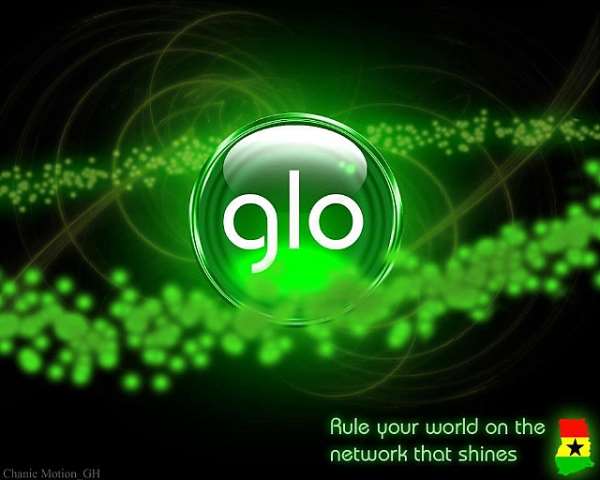 I hope that I am not the only one that is appalled by the antics of the telecommunication companies in Ghana.
Not only do they provide us the shoddiest services imaginable, but they made us pay through the nose for them.
Rather than spend our money to install good and modern equipment, we get antediluvian machines capable of providing only stone-age services.
They continue to milk us and take us for granted. Calls are dropped at random without any apology whatever.
They gave us what they call 'Broadband' modem with speed lower than what people in Europe used in 1980. And they arbitrarily change the contracts we signed with them to our disfavor without explanation.
Case in point is Vodafone informing me via a Text Message that they have increased their charge for my broadband service from 45 to 65 Ghana just like that!
To cover their shoddy performances, the Telcos spend our money on useless marketing junkets.
Most of them have turned themselves into virtual Lotto companies, bewildering us with visions of outrageous wealth falling from their jackpots.
I am not the gambling type, so I leave them to their antics.
But then Glo Ghana came with what they called GLO BIG 5 Promo.
It was all over the media and appear straight forward enough, according to their smooth-mouthed marketing guys.
According to the GLO BIG 5 promotion, any purchase you make will be multiplied by five times.
Since I already get double amount on my Vodafone, I thought Glo was trying to up the ante. Little did I know that Glo Ghana was embarking on the most audacious scam of the modern era.
I loaded up with ten (10) cedis worth of credit and that was when I discovered how dubious and audacious these Telcos could be.
I am not about to allow myself to be fleeced by some unscrupulous company.
I have already dispatched the letter below to the management at Glo Ghana.
I also made a formal complaint to the National Communication Authority through mail () and by telephone: +233-302-771701.
I have also launched a campaign against Glo on the social network – Facebook, Gmail plus and Twitter.
I shall continue my campaign until I get a full refund of my ten cedis, with an apology from Glo Ghana with an undertaking that they will withdraw the Dubious Promo.
This is my letter:
Attention: Marketing Manager, Globalcom (GH) Limited.
I write to formally lodge a complaint about the fraudulent promotion you are be currently promoting.
Reacting to your (GLO BIG 5) advertisement, about customers getting 5 times the amount they purchased, I bought a ten (10) cedis card at your Kasoa, Central Region, office.
I was taken through some rigmaroles of dialing *550*1#.
When I detected and complained that the expected amount was not reflected in the main account, I was told that it is part of the BONUS account which I can use for any and all calls.
After a few days, to my utter dismay, I was told that my credit has been exhausted.
Knowing that there was no way I could have used GHC50 of credit so fast, I went back to your Kasoa office only to be told some cock and bull stories about seventy (70) percent forming only Glo to Glo call transactions.
No one mentioned of such thing to me when I made the purchase.
I decided to write this formal letter because when I called your helpline and spoke with a Rebecca (at 16:20, December 20, 2012), she will not patch me through to a supervisor.
Your actions looks to be to be plain fraud since no one told me anything of such when I bought the credits, and it is not mentioned in any of the advertisements you currently run on the fraudulent promotion.
I felt like I had been seriously raped.
I write to inform you that unless you make amends and credit me with the fifty Ghana cedis I was entitled to by virtue of your promotion, I will raise hell in the media and also make an official complaint National Communications Authority (NCA).
I am copying this letter to them as well as to the Ministry of Communications.
You already make enough money without further screwing your customers with ultra-dubious claims.
I await your reply,
Femi Akomolafe (0233-261145)
PS: Glo Ghana has already lost a subscriber.