Africa Motors launches Chevrolet Aveo Automatic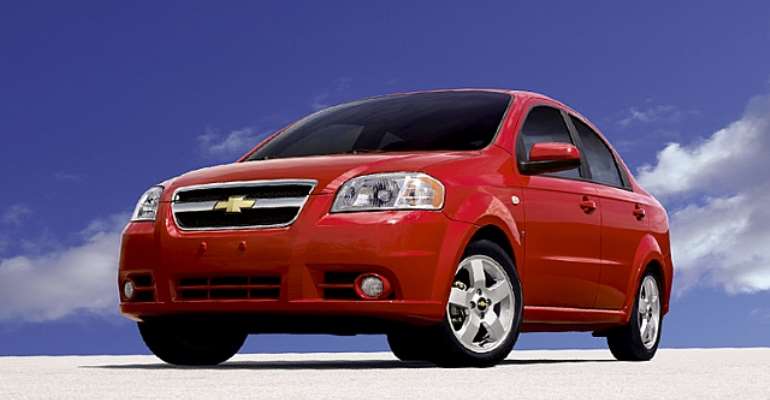 Accra, June 25, GNA -Africa Motors, sole authorised dealer for General Motors Sub-Saharan Africa in Ghana, has launched the Chevrolet Aveo automatic saloon car into the Ghanaian market and pledged commitment to quality customer service to scale the competitive automobile market.
It also re-introduced the Chevrolet Cruze with a commitment to take a domination position of the automobile market.
Mr Mansour Wassef, Vice President, Business Development of Delta Group (Automotive Division) of Africa Motors, launching the vehicle, said the company was determined to dominate and take huge market share of the automobile market through the delivery of quality vehicles.
Delta group is a subsidiary of the international giant, the Mansour Group of Companies, and Africa Motors is the Automotive Subsidiary.
Mr Wassef said use of Ghanaian expertise in all aspects of the company's operations puts it ahead of others, adding that, the company would continue to focus on quality to bring value for money to customers.
"It is not just about providing our customers with new products, it is about ensuring that the necessary after sales support is in place, to guarantee peace of mind for all of our customers, "Mr Wassef said.
"Apart from the fuel efficiency, the two new vehicles had been designed to provide comfort ability to consumers," he stated.
To back up the Africa Motors range is a modern well equipped workshop with latest diagnostic tooling and well stocked spare parts warehouse.
Africa Motors has in-house credit facility while financial assistance can be organised with reputable financial institutions with friendly terms convenient to suit and meet customers' expectations.
It operates regional branches in Accra, Kumasi, Takoradi and offer product support and service facilities at these locations which make support services easily accessible for staff in the up-country and regions.
The Managing Director of Mantrac, William Haxworth, said the company had in stock huge volumes of spare parts to meet the spare part needs of customers.
Ms Ruth Mugugu, Communications Manager, General Motors Sub-Saharan Africa, said the launch of the two new vehicles formed part of the company's commitment to provide customers with durable and quality vehicles to have value for money.
She said the company's vision was to occupy a dominant position in the automobile market in the sub-region through the provision of quality cars.
"The vision of General Motors is to significantly boost the sales of vehicles in the sub-region," Ms Mugugu stated, adding that more than 6.7 million of the Chevrolet range of cars had been sold at the end of June globally.
Africa Motors range of Chevrolets are made up of the Aveo, Cruze, Hatchback and Optra.
GNA