Fake agro chemical dealer jailed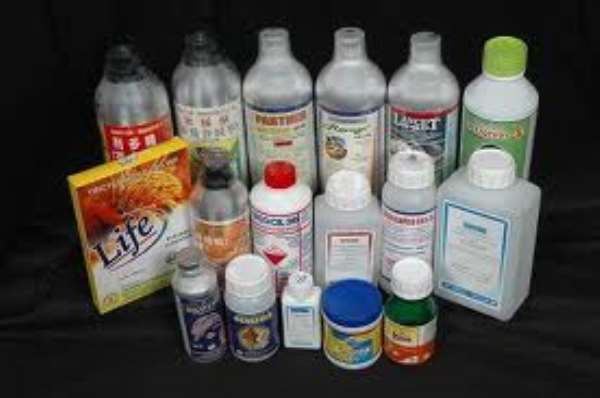 Kumasi, June 1, GNA - A Kumasi Circuit Court has sentenced Yaw Amoah alias "Obolo," to three years imprisonment in hard labour for dealing in fake agro-chemicals and selling the product to unsuspecting farmers.
Amoah, 43, agro-chemical dealer, who was charged for sale of pesticides without lawful authority and forgery of trade marks, pleaded not guilty.
The court, presided over by Justice William Boampong, ordered the destruction of eight boxes of the product.
Police Chief Inspector Isaac Mensah Apenteng told the court that the convict was arrested on April 6, last year at the Kejetia Lorry Terminal in Kumasi with Algua Foliar Fertilizer.
He said a laboratory examination at the Nuclear Chemistry and Environmental Research Centre of the National Nuclear Research Institute, indicated that the product was fake.
Chief Insp. Apenteng said the police managed to retrieve a quantity of the product from Amoah's house.
GNA