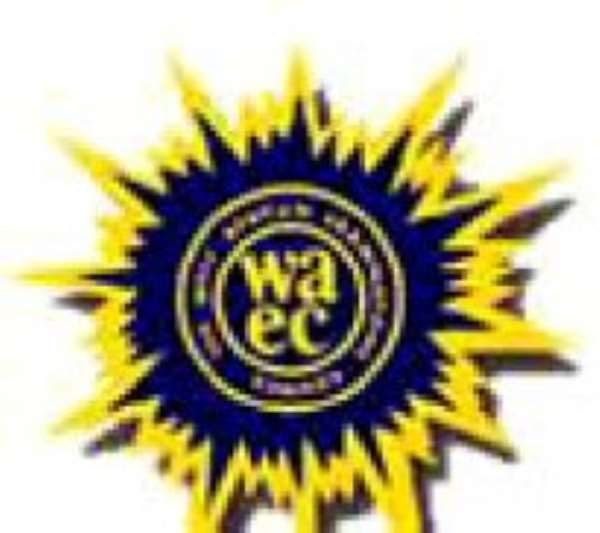 The timely arrival of reinforcement from the Upper West Regional Police Monday averted what could have been disastrous when final-year students of the Wa Senior High School allegedly took the law into their own hands and threatened the life of a female invigilator.
Wielding offensive weapons, including machetes, stones and sticks, the students threatened to deal with Madam Abigail Nketsiah, who they perceived to be too strict in her role as an invigilator in the ongoing West Africa Senior School Certificate Examination (WASSCE).
Science students of the school were writing the Physics paper Monday when their mates who had no paper to write decided to take action against Madam Nketsiah.
When graphic.com.gh got to the scene, the four tyres of Madam Nketsiah's Peugeot car, with registration number GR 3155 1, had all been deflated and removed.
A policeman who wants to remain anonymous told graphic.com.gh that most of the candidates who were writing the Physics paper had entered the examination hall at a time the examination had started. A search on them later revealed that they were carrying foreign materials which were seized.
The policeman said because a similar incident had occurred in the course of writing one of the papers invigilated by Madam Nketsiah, the final-year students had planned to attack her whenever she invigilated another examination.
They, consequently, organised themselves, took dangerous weapons and threatened the lives of the invigilators, especially Madam Nketsiah.
The students threatened to lynch her should she come out of the examination hall and, for fear of being lynched, Madam Nketsiah called the police for help.
When the police arrived, the students who were wielding the offensive weapons ran away.
But, unknown to Madam Nketsiah, the tyres of her car had ben deflated and removed.
When the police realised the explosive nature of the situation, they called for reinforcement.