ABUGA PELE POISED TO CAPTURE SEAT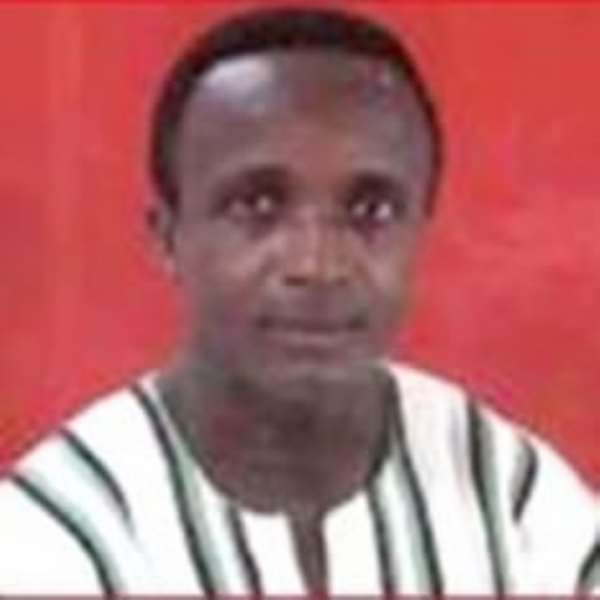 ABUGA PELE
The National Coordinator of the National Youth Employment Program (NYEP), Mr. Abuga Pele and NDC aspiring Member of Parliament (MP) for Chiana/Paga constituency in the Upper East Region, according to information gathered by The Al-Hajj is coasting to victory come December 2012 general elections.
Numerous calls have been pouring into the offices of the NYEP's Coordinator by his constituents to save the constituency from total neglect as witnessed under the incumbent New Patriotic Party (NPP) Member of Parliament for the constituency, Mr. Alowe Leo Kabah.
Reports reaching The Al-Hajj indicate that ever since Mr. Alowe Leo Kabah took over as MP from the NYEP Boss to represent the people of Chiana/Paga constituency, apart from division, which has been the bane within the ranks and file of the NPP constituency executives and the constituents in general; Mr. Alowe Leo Kabah has also failed to deliver on promises he made to the people.
According to an impeccable source close to the constituency office of the NPP who spoke to this reporter on condition of anonymity, the NPP Member of Parliament for Chiana/Paga has failed to judiciously use his share of MP's common fund to improve on the infrastructural deficit the constituency faces.
The source mentioned the poor leadership style of the MP, which he said has resulted in some constituency executive members of the party petitioning the Regional and National offices of the party to intervene to save the party from total collapse in the constituency.
According to the source, the manner in which the NPP Member of Parliament was conducting himself has made him unpopular among the constituents and this he added "could lead to skirt and blouse voting" in the December polls.
Meanwhile, Mr. Abuga Pele has confirmed to The Al-Hajj that his return to the political scene in the constituency has sent strong signals to the camp of the incumbent NPP Member of Parliament of the area. "Fear grips the MP because he couldn't do what I was doing when I was the MP and now, being the NYEP Coordinator" Abuga Pele stated.
Mr. Abuga Pele reveals to the paper that the NPP have been sponsoring some group of people to go on air to lie about the program allowances, and that the NPP would be targeting the NYEP in their campaigns very soon adding that "so long as we know we're doing the right job for the youth of Ghana and Ghanaians are descerning no one can destroy us".
The NYEP Coordinator Mr. Abuga reaffirmed his commitment to achieving the Better Ghana Agenda stressing that; "rumors has no place in the Ghanaian politics of today".
Mr. Abuga Pele therefore assured beneficiaries of the program that payments of various allowances are on going to capture all beneficiaries on the payroll of the program and cautioned genuinely engaged beneficiaries of the program not to allow themselves to be used by any political party.
By: Iddrissu Abubakari Jara