WHY CONT/DIASPORA AFRIKANS ARE NOT BLACK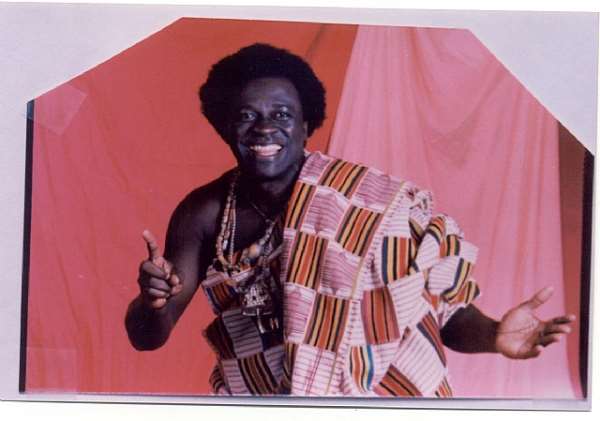 WHY CONT/DIASPORA AFRIKANS ARE NOT BLACK BUT AFRIKAN ; By (c) 2012 by Prof. Afrikadzata Deku, Docteur d'Etat; Doctorat d'Etat (PhD); [email protected];
Are today's Continental/Diaspora Afrikans "black" in skin color? Do we have a charcoal skin color for us to be called "blacks"? The people we erroneously call "white", are they "white" too?
Do they possess a cotton skin color for them to be called "white"? If no, why then do we continue to fool ourselves as "black" and "white" people which is nothing but the greatest racial lie of the 20th Century manufactured and kept alive by the greatest "white" racist leaders and their well-paid and highly protected agents in power for them with their Euro-centric scholars the world over to keep themselves "up" and us "down" in the racial ladder of Humanity?
But to the present-day Western, Arab and Jewish Powers and their well-fed and highly secured agents/puppets/photo-copies/parrots and peripheries in power for them throughout our today's Continental/Diaspora Afrikan World, whether we are "black" or not or whether they are "white" or not is an issue that is no issue and should therefore be dismissed as not important, irrelevant, useless, and a waste of our precious "Afrikan" time, energy and resources that should rather be used in solving better and more pressing issues that are currently devouring the bulk of our suffering Continental and Diaspora Afrikan Masses.
That is why up till now, most of them dare not challenge the rationale behind why today's Continental/Diaspora Afrikans should continue zealously and proudly to refer, define, see and relate to themselves not by the Continental Afrikan Land of their Ancestors as Continental Afrikans, Nationals and Citizens but by a false skin color which they do not have or are in the first place.
But whether they like it or not, the Time has come for all Afrikacentric Continental Afrikan Forces throughout our today's neo-colonial Continental/Diaspora Afrikan World, not only to face this less-talked about taboo issue of "black" and "white" labels but also to expose its man-made lie, folly, ignorance and illusion that make us to continue using negative, false, and deadly labels that are destroying us and benefiting so much others.
Hence, to the AfrikaCentric Continental/Diaspora Afrikan today, it is simply not true that Continental Afrikans, on the Continent and its Diaspora, have "black" skin color.
All because, charcoal is black and Continental Afrikans at home and abroad do not have the color of charcoal to justify being called or calling themselves after a charcoal color.
Contrary to all the existing pro-"black" or "black"-centric scholars and literature that exist to prove to us that Continental/Diaspora Afrikans, no matter what and where, are "black" from heads to toe , common sense tells us that it is simply a pure lie fabricated in our today's slave/colonial/neo-colonial educational factories we call "Our schools" and perpetuated in our today's alien religious altars for us to swallow alive for our death as Continental Afrikans/Islanders whose skin color and identities cannot and should not be based on a color we are not or do not have .
Because, the skin color of most is not all Continental/Diaspora Afrikans from Ancient times to the present is not black or charcoal color but predominantly Brown or Chocolate which I call the Natural, Original, Unique Golden Continental Afrikan Skin Color of Mother Earth.
This is the simple, basic and naked truth, reality and evidence which our "black" experts pretend to ignore, avoid or overlook.
In the same vein, a closer look at the skin color of those we are programmed to call and treat as "white", will open our eyes to the glaring fact that they too, contrary to all the existing literature, do not have "white" skin color as we are erroneously led to believe.
Simply because, cotton is white and those we call "white" do not have cotton color to justify calling themselves after cotton, if so, then, the Trillion Dollar Question becomes, when, why and how this "black and white" myth, lie, and untruth was born and perpetuated up till today for our doom and the profit of others?
By COPYRIGHT (2012) Prof Afrikadzata Deku, Docteur d'Etat, PhD; *Doctorat d'Etat (Ph.D.) * D.E.S.S. (M. Phil) * Diplome De L' I.I.A.P.(Post-Grad. Dipl.) * M.Sc. * BA. Double Majors *,
Emails: [email protected] ; profaf[email protected]; [email protected]; [email protected]; ; [email protected], [email protected] ,
*SKYPE : AFRIKAPHARAOH or AFRIKAFIAGA or WindowsLiveID: AFRIKAPHARAOH* ;
*URLS: http://www.youtube.com/profafrikadzatadeku & http://cid-4d3310fc746b4eaf.photos.live.com/albums.aspx ; http://www.myspace.com/profafrikadzatadeku; http://afrikacentricitybooks.blogspot.com/