CONTAFRIKACULTURE AS MOTHER OF ALL WORLD CULTURES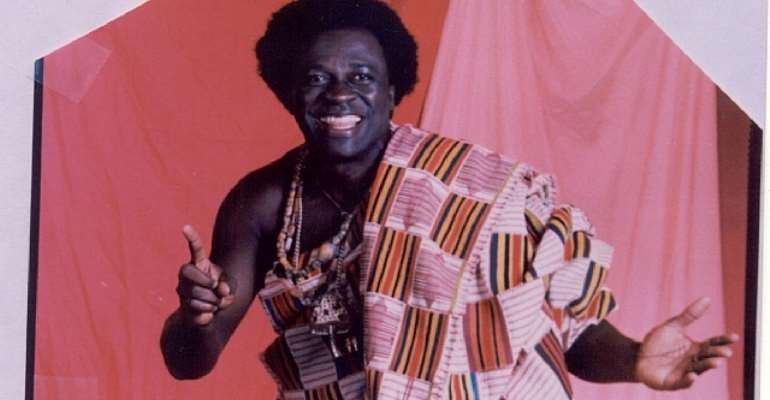 CONTAFRIKACULTURE, MOTHER OF ALL WORLD CULTURES ; By (c) 2012 by Prof. Afrikadzata Deku, Docteur d'Etat; Doctorat d'Etat (PhD); [email protected];
To the AFRIKACENTRIC Continental/Diaspora Afrikan, Continental Afrikan Culture is to him or her what Japanese Culture is to all Japanese or what French Culture is to the French or what British Culture is to the British and so on.
Continental Afrikan Culture is, therefore, not inferior, barbaric or primitive but it is as important, developed and powerful as any other cultures in the world. Continental Afrikan Culture is also not "Cultures" but only one Continental Afrikan Culture seen, interpreted, lived and experienced the Continental Afrikan Way by all reborn and awakened Continental Afrikans at Home and Abroad
That means if the true Continental AfrikaCulture which today's Afrikans are called upon to rediscover and practice for their benefits, is not colonial, neo-colonial, slave, foreign or alien cultures that wrongly parade in our today's continents and its Diaspora as "African", "Nigerian" or Zambian" etc. cultures, what is the Continental Afrikan Culture, one may ask?
By the true Continental AfrikaCulture, we mean, first and foremost, the original, authentic, unique, pre-slavery, pre-colonial and pre-neo-colonial Afrikan-Centric, Continental Afrikan-made, Continental Afrikan oriented, Continental Afrikan-controlled and Continental Directed-directed Culture or Way of life, being and thought of all conscious Continental Afrikans by all conscious Continental Afrikans and for all conscious Continental Afrikans at Home and Abroad as basically and fundamentally Continental Afrikan Product in origin, goal, objective, strategy and results.
In this way, Continental AfrikaCulture exists to promote, defend, strengthen and enrich our AFRLKAN-CENTRICITY of Pan-Continental Afrikanism or Continental Afrikaness which is the right, duty and responsibility for all children of Mother Continental Afrika to know, be, think, live, speak and act, achieve and succeed in life the Continental Afrikan Way that is unique, common and original to all conscious Continental Afrikans at Home and Abroad.
In other words, reborn and awakened Continental Afrikan Culture is everything that is positive, noble, empowering and enriching in life for all Continental Afrikans to benefit from. Continental Afrikan Culture is thus life at its best. It is our political, economic and social CONTINENTAL AFRIKAN ROOT, BASE AND FOUNDATION upon which the entire edifice of Afrikan-Centricity is built, modernized, developed, strengthened, and bettered the Continental Afrikan Way by our own Continental Afrikan Yardstick for the betterment of all Continental Afrikans.
By COPYRIGHT (2012) Prof Afrikadzata Deku, Docteur d'Etat, PhD; *Doctorat d'Etat (Ph.D.) * D.E.S.S. (M. Phil) * Diplome De L' I.I.A.P.(Post-Grad. Dipl.) * M.Sc. * BA. Double Majors *,
Emails: [email protected] ; [email protected]; [email protected]; [email protected]; ; [email protected], [email protected] ,
*SKYPE : AFRIKAPHARAOH or AFRIKAFIAGA or WindowsLiveID: AFRIKAPHARAOH* ;
*URLS: http://www.youtube.com/profafrikadzatadeku & http://cid-4d3310fc746b4eaf.photos.live.com/albums.aspx ; http://www.myspace.com/profafrikadzatadeku; http://afrikacentricitybooks.blogspot.com/