CONTAFRIKACULTURE , NOT THE MONOPOLY OF CONTAFRIKANS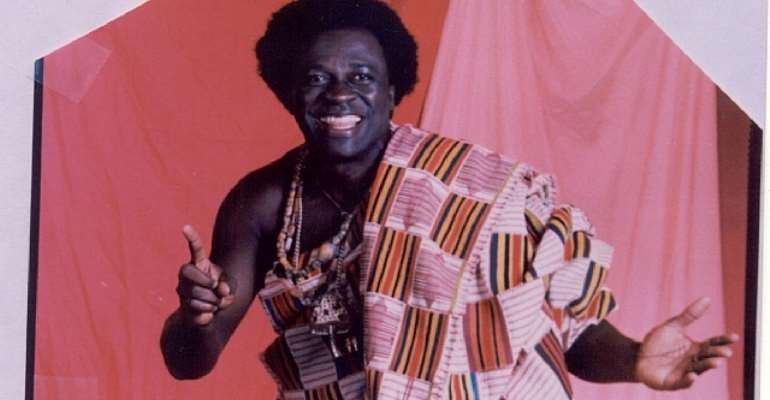 CONTAFRIKACULTURE NOT MONOPOLY OF THOSE BORN IN CONTINENTAL AFRIKA, By (c) 2012 by Prof. Afrikadzata Deku, Docteur d'Etat; Doctorat d'Etat (PhD); AFRIKAL[email protected];
Continental Afrikan Culture is not also the monopoly of today's Afrikans born on the continent, even though there is nothing wrong for any of us to be born there.
Continental Afrikan Culture as AfrikaCentric Way of life and being is innate or inborn and unique to all today's One Billion Continental/Diaspora Afrikans as CHILDREN of Mother Continental Afrika.
The fact that one is born, bred, and educated or works, lives or dies on the continent of Afrika does not automatically make one the owner or expert or authority of our Continental Afrikan Culture that belongs to all Continental/Diaspora Afrikans and lives in all of us, awaiting our awakening and use for our benefit.
Like everything else, our INNER and ETERNAL Continental Afrikan Culture must be rediscovered, re-studied, mastered and practiced daily by all awakened Continental Afrikans at Home and Abroad for them to become her bona tide owners, masters, authorities and beneficiaries for life.
Besides, I have met all over the Diaspora Afrikan World, some Diaspora Afrikans, few though they are, who are more Continental Afrikans in Thoughts, Words and Deeds than some of their Continental Afrikan Brothers and Sisters and will give their lives for their right to be Afrikan, no matter the cost to them.
In the same way, I have met in the Diaspora Afrikans, a lot of Continental African Students and Professors who are busy turning themselves into photocopies of the White man, Arabs or Jews in any way they can and for which they are amply rewarded with political, economic and social crumbs, surpluses and leftovers as PhD Students, Professors, Heads of Departments, Scientists etc of Alien Systems and world Orders that are totally Anti-Afrikan in Origin, Goals and Objectives but which they gladly promote with all their heart and will die for if need be .
So, for our Today's One Billion scattered, fragmented, Foreignized and Self-ignorant Continental/Diaspora Africans, being full-fledged and Proud Continental Afrikans, Nationals and Citizens of our own Recovered Continental Afrikan Culture of our One and Only Indivisible Continental Afrikan Home and Motherland can only be a matter of A GLORIOUS CONTINENTAL AFRIKAN STATE OF MIND, STATE OF BEING, STATE OF CONSCIOUSNESS WHICH IS THE DIVINE RIGHT OF AND OPEN TO ALL TODAY'S AWAKENED CONTINENTAL/DIASPORA AFRIKANS WHO ARE READY TO ENDOW THEMSELVES WITH THE INNER GUTS, TIME AND SACRIFICE THEY NEED TO REDISCOVER, RECLAIM, DEVELOP, PROTECT, DEFEND AND PROMOTE OUR MIGHTY ANCESTRAL CONTINENTAL AFRIKAN CULTURE, VALUES AND WAY OF LIFE THAT WAS ONCE THE FOUNDATION, THE CORNESTONE AND THE BASIS OF THE WORLD'S FIRST ANCIENT WORLD IN ANCIENT AFRIKA. .
By COPYRIGHT (2012) Prof Afrikadzata Deku, Docteur d'Etat, PhD; *Doctorat d'Etat (Ph.D.) * D.E.S.S. (M. Phil) * Diplome De L' I.I.A.P.(Post-Grad. Dipl.) * M.Sc. * BA. Double Majors *,
Emails: [email protected] ; [email protected]; [email protected]; [email protected]; ; [email protected], [email protected] ,
*SKYPE : AFRIKAPHARAOH or AFRIKAFIAGA or WindowsLiveID: AFRIKAPHARAOH* ;
*URLS: http://www.youtube.com/profafrikadzatadeku & http://cid-4d3310fc746b4eaf.photos.live.com/albums.aspx ; http://www.myspace.com/profafrikadzatadeku; http://afrikacentricitybooks.blogspot.com/