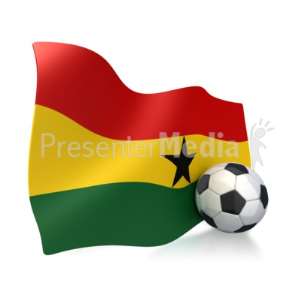 The Human Development Report for 2011 has just been released showcasing 187 countries. It captures the Human Development Index (HDI) which was determined based on the following indicators:
1). Education: It looked at the quality and accessibility of education provided to the general populace of the countries showcased.
2). Health: It looked at the quality of health delivery, mortality and natality rates, accessibility of affordable health care and the number of service delivery.
3). Life Expectancy Rate: This compasses a lot of items. the life expectancy of a woman and that of the man. Life expectancy depended on the quality of food and nutrition, exercises as well as proper HealthCare.
In all these Ghana was ranked 135 out of 187 countries. The question is what is happening in our country. Are we really serious in this country? We have universities and centres of learning that are not equipped with the needed equipment, hence no meaningful research is going on. Our laboratories now look like the museum where outmoded and five decade equipment are still kept. How do you expect to develop and improve upon the Human development index? Research development and training is the dot that connect development to industrialization and growth not teaching or talking to a group of neophytes a theory that was somebody's else research outcome.
Hospitals and clinics are still using pre-colonial equipment instead of the state of the art facilities. Doctors and nurses are working in hospitals they never wish to get sick and be admitted too. How do we wish to develop and increase our Human development index? When the politician is sick he or she is flown out to seek medical attention and when the citizen is sick, he or she is left at the mercy of the pre-colonial equipment. Patients go to the hospitals and clinics and come back more sick instead of being attended too. It is a pity and a shame.
Our governments have failed us and now the only hope you have is yourself and nothing can change that. Let us stand and challenge the status quo because it is never going to get better unless we let go ourselves from the hands of these greedy bastards who dupe and embezzle the taxi-payer's money all in the name of developing the country. When countries like Norway, Germany, Egypt, Libya and South Africa are operating at the speed of the light, Ghana is crawling like the snail. When are we going to wake up from our deep slumber to the realities of today?
I am counting on you to make it right by getting the right people into the right place for the right results. Remember the law of cause and effect. One of the effects of this bad precedence set by our politicians is the brain drain we are experiencing. Countries like South Africa can boast of Johannesburg, Pretoria, Cape Town and Durban. Norway can boast of Oslo, Tromso, etc., Nigeria can boast of Abuja that is undergoing tremendous development, Cote d'lvorie can boast of Yamoussoukro and Abidjan. Namibia can boast of Windhoek, Kenya can boast of Nairobi. Tanzania can boast of Dodoma and Dar es Salaam.
What can Ghana boast of? We fool ourselves and say we are the gateway to Africa. We are the frontiers of democracy in Africa but I know that democracy does not mean poverty, deprivation, mediocrity, laziness, hunger and embezzlement of state money. Ghana should wake up to the true meaning of its creed and save posterity from these embarrassments. At the end of the day it is we the younger generation that will face the consequence thereof
Check it out for yourself: http://hdr.undp.org/en/statistics
Desmond Edem Fiawoyife
[email protected]
Blog: http://desmondfiawoyife.blogspot.com