THE WORLD'S FIRST HUNTERS ARE AFRIKANS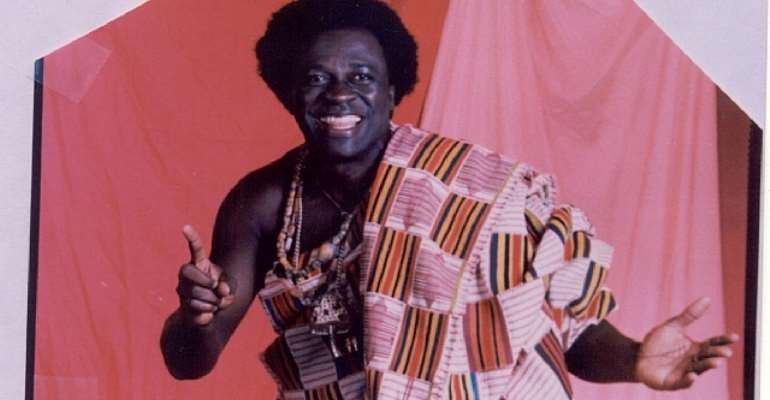 THE WORLD'S FIRST HUNTERS ARE AFRIKANS or HOW MAMAAFRIKA TAUGHT THE WORLD TO HUNT FOR FOOD, c) 2011 by Prof. Afrikadzata Deku, Docteur d'Etat; Doctorat d'Etat (PhD); DESS (M.Phil); M.Sc.; DIPLOME de l'IIAP, (Post-Grad.Dipl ;); BA Double HONS etc, Founder, AFRIKAMAWU MIRACLE MISSION, AMI INC; [email protected],
1. Spiritual Hunting is not the same as physical hunting.
2. In Spiritual Hunting, Children of MAMAAFRIKA use their Spiritual Minds, Spiritual Eyes, Spiritual Wings and Hands to obtain whatever their hearts desire.
3. In the Flesh, hunting, to Children of MAMAAFRIKA takes the physical form of relying on their physical hands and tools to hunt for all the Food they need and want in life.
4. This includes the world's first Science and Technology of Digging Food from the ground for their enjoyment.
5. Their living in tune to AFRIKAMAWU reveals to Children of MAMAAFRIKA what kind of Food dwells in the Bosom of Mother Earth, where she is found and how she should be dug out without offending the Spirit of the Food in question.
6. Thanks to the various Tools Children of AFRIKAMAWU possess, they are able to discover the Secret behind the satisfaction of their physical human needs of hunting for Animals, Birds and Fish for Food.
7. As Spirits, they need no physical Food to satisfy themselves with.
8. But as Spirits in Human Flesh, Children of MAMAAFRIKA know eating of Meat and Fish is part of the human experience for which they are born.
9. As long as they ask permission from the Spirits of the Animals or Fish they intend killing for food, all is well.
10. Even the Spirits of the Animals and Fish killed enjoy being chosen over others by those who need them once reverence, respect and care are shown them.
11. Living in tune to the Sprits of the Food they hunt makes them also to eat their Meat and Fish without the need to have them cooked, because cooked or not, they taste cooked in their positively attuned Mouths.
12. Hunting in this way becomes a noble task to perform as a way of giving the golden chance to other Lives to give themselves to sustain Life on Earth.
13. The selected few who do the hunting on behalf of their fellow Human Beings do so with the total support and protection of all the children of Mother Continental AFRIKA.
14. Hunting also means living as Nomads from one place to another. Like Food Gatherers with no fixed abode or permanent settlements, the world's first Hunters in Continental AFRIKA see no need for permanent settlements.
15. The freedom and flexibility of moving from one place to another make children of Mother Continental AFRIKA, the world's first Nomadic Hunters who kill not for pleasure or for greed but out of necessity which all Creation sanctions with the blessings of AFRIKAMAWU.
16. From Food Gathering, comes the new world's first Science and Technology of Domesticating all kinds of Animals for the benefits of Life.
17. In this way, all kinds of Animals and Birds are domesticated, nursed and reared to provide ready food for those who need them.
18. In this way, the world's first domesticated Goats, Sheep, Cattle, Chicken, Hens, Fowls, and others are also raised to become faithful companions of children of MAMAAFRIKA for life.
19. The world's first Human Hunter in Continental Afrika is ADE. As the Spirit of the Science and Technology of Successful Hunting, Father Deity ADE holds all the hunting secrets that all hunters need and want to be successful in their Art.
20. That is why, all Children of MAMAAFRIKA who need and want to be successful Hunters learn the Secrets by living in tune to their Father ADE.
Source : Extract from the world's First AFRIKAHOLYBIBLE, Chapter 15, 1-20 which you can purchase online for the Whole AfrikaMiracle Story of How Ancient/Traditional Continental Afrikans Performed the World's First Unthinkable and Unheard of MIRACLES upon Miracles when they lived in Tune to the Limitless Power of their Mind, Spirit, Ancestral and Divine Power of AFRIKAMAWU within them . Email us for more details :
By COPYRIGHT (2011) Prof Afrikadzata Deku, Docteur d'Etat, PhD; *Doctorat d'Etat (Ph.D.) * D.E.S.S. (M. Phil) * Diplome De L' I.I.A.P.(Post-Grad. Dipl.) * M.Sc. * BA. Double Majors *
Emails: [email protected] ; [email protected]; [email protected]; [email protected]; ; [email protected], [email protected]
*SKYPE : AFRIKAPHARAOH or AFRIKAFIAGA or WindowsLiveID: AFRIKAPHARAOH* ;
*URLS: http://www.youtube.com/profafrikadzatadeku ; https://skydrive.live.com/redir.aspx?cid=4d3310fc746b4eaf&page=play&resid=4D3310FC746B4EAF%21107, http://www.myspace.com/profafrikadzatadeku; http://afrikacentricitybooks.blogspot.com/