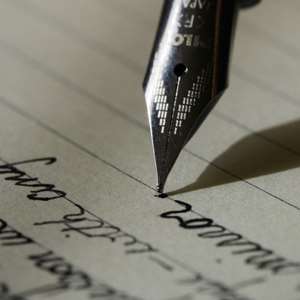 As an active citizen I like to comment on world, British and Ghanaian politics. I also discharge my civic duties by voting in all elections without fail, but as an Nkrumaist living in London, I tend to go the 'skirt and blouse' way: voting for who will provide the best social services at the local and best economic promises at the national in line with my interests as a small business person.
So I dropped everything and attended the Constitutional Review Commission that was being empanelled at the Brunei Theatre at School of Oriental and African Studies despite the short notice to ask for three changes to be made to the constitution in the 'hail from' clause, local non-party political elections and the indemnity clauses.
had been involved in the last amendment of the constitution as a bit part player, supporting the delegation from Ghana Union London that campaigned for and forced the amendment to the asinine clause in the 1992 constitution that took away the citizenship of all Ghanaians who had acquired the citizenship of other countries. That delegation was well received and the constitution was grudgingly amended to allow for some form of citizenship without rights to some 'sensitive' positions in the executive, legislature and judiciary. Parliament had probably never heard of the quisling who opened the door for international domination of Ghana through the coups of 1966, 1972, 1979 and 1981. Those full blown and blooded Ghanaians who took the shilling from outsiders to subvert previous constitutions did not have dual citizenship; those who diverted the course of our democracy, development and maturity have not been stripped of their full citizenship or debarred from holding higher office. Those who disrupted the normal governance and democratic dispensations are still around, some still in office.
After I assumed chairmanship of Ghana Union London in 1987, we sent a representation to government to ask to be heard on any citizenship and nationality bill that would be drawn up because it may further affect those in the Diaspora adversely. Though I had the opportunity to further speak to the minister, nothing much came out of our concerns that the same government that had made us second class citizens was offering citizenship to African Americans to entice them to be part of our development effort in Ghana.
I did not believe in Representation of People Amendment Bill (ROPAB) and steered clear whilst sneering at the cheap and tacky ploy –a promise not backed by resources to ensure that Ghanaians abroad could vote in Ghanaian elections. I saw through the gimmick that ROBAP was, though it did not stop a myriad of unofficial and unelected 'Ghanaians from abroad' delegations to Ghana mostly in search of contracts from the government. This was nothing new; there was the famous 'been to' association cobbled by the Acheampong regime to back the UNIGOV movement.
As I travelled by bus, then tram then Overground and eventually Underground to get to my destination from far away Croydon, I could not help but think about the critique that my friend Ekow had done on ROPAB 'the Agogo-Cincinnati question' where he questioned the right of residents of Cincinnati to impose a candidate on the people of Agogo. But my interest was not in ROPAB or dual citizenship though I knew that others will deal with that issue.
I submitted my name and was allotted the tenth slot of what would turn out to be 40 submissions. I enjoyed the first part of the event, the speeches by the chairman Emeritus Professor Fiadjoe; his introduction was excellent as was the presentation by the brilliant counsel, Roland Atta Kesson. The theatre was converted into a High Court and I was ready for my presentation but as things happen, even in my old age, I still attract a lot of controversy when I attend these forums.
A guy seating behind me decided to heckle a gentleman who was making submission about electoral colleges that would protect the right of minority tribes and introduce proportional representation to Ghana. I had to shut up the guy when he started shouting all 'die be die'. I probably was not polite about it he made the mistake of trying to threaten me at which point I asked him to go back to Kumasi; it did touch a raw nerve since I have been told that he is one of the guys troubling my good friend Honourable Isaac Osei at Subin. My intervention did restore order but the lady running the show came and escorted me out of the hall and suggested to me that I should have left the guy alone because the chair of proceedings would have dealt with him. I went back to the hall and waited patiently to be allowed to make my submission.
I had three issues with the flawed 1992 constitution that was delivered by a consultative and not constituent assembly: the 'hail from clause', the local elections clause and the indemnity provisions.
'I have a friend Akwasi, who was born in Tema and went to school at Konforidua and Gua, he later on worked in Accra and then left the country to study and worked in Cincinnati. He returned to Ghana five years ago and settled in Kasoa, but he is now interested in becoming a parliamentarian. Why should he be allowed to contest a seat Agogo? He has never lived there in his life, he has visited a couple of times when his parents have taken him there as a child and lately he has been attending all the funerals there as custom demands as a potential parliamentarian. Why should he be allowed to contest a seat in Agogo – what affinity he has in Agogo and how can he represent the people of Agogo effectively'.
Section 94 (1) (b) ends 'or he hails from that constituency'. My understanding is the residency rules are not enough. My feeling is that 54 years after independence when we should be creating a nation of Ghanaians we were are more concerned about where people hail from as a condition for election and therefore instead of the cohesive bind of Ghanaians, we are turning Ghanaians into tribesmen who must still represent the interests of their tribe and not where they live or intend to live.
The only and maximum qualification for representing a constituency must be six months residence in that constituency.
My second problem with the constitution is in relation to local government elections, district assemblies have elected members and the president then appoints a district chief executive and a further 30 percent of the members based on consultation with traditional authorities and other interest groups, but the candidate cannot use any symbols of a political party or be endorsed by a political party. Well I do not know whether this is a joke or not but in trying to deepen our democracy in a multiparty way should we not go to first base and let multiparty democracy take place at the ward and district level? What is the threat if we are to hold elections based on political affiliations?
I want section 248 of the constitution expunged.
My third issue was asking for article 34 of the transitional provisions that provided indemnity for coup makers to be scrapped, plain and simple. I was cross examined on that. The competent counsel wanted to know my views of National Reconciliation Commission, my initial response was that since all coups were illegal, I did not know what that had to do with anything. He pressed me to provide a view that after reconciliation those provisions were acceptable, I had to repeat to him that all coups are illegal and when he asked the third time, I felt that he wanted me to indulge him, but since I did not want to detract on from the import of my statement, had to repeat to him – all coups are illegal. At his point the chairman felt I was been hostile when all I was doing was to be serious about my point. He handed me over to the commissioner Dr Amponsah who also asked whether I did not think that our democracy had survived because of the indemnity clause to which I responded that providing an indemnity will only embolden other to attempt a coup and that it was wrong to buy coup makers off with indemnity.
The indemnity clause should be expunged because all coups are illegal.
I had had my first day in a high court and was very happy that I had discharged myself creditably. Even that guy who had almost caused my being ejected from the hall during an earlier submission recognised that his behaviour at the start was uncalled for, rather uncouth and that he could never prevent me from discharging my constitutional duty for Ghana.
Ade Sawyerr is partner in Equinox Consulting, a management consultancy that provides consultancy, training and research that focuses on formulating strategies for black and ethnic minority, disadvantaged and socially excluded communities. He also comments on social, political and development issues. He can be contacted by email on [email protected] or his blog at http://adesawyerr.wordpress.com