The African Executive| Africa can solve its own problems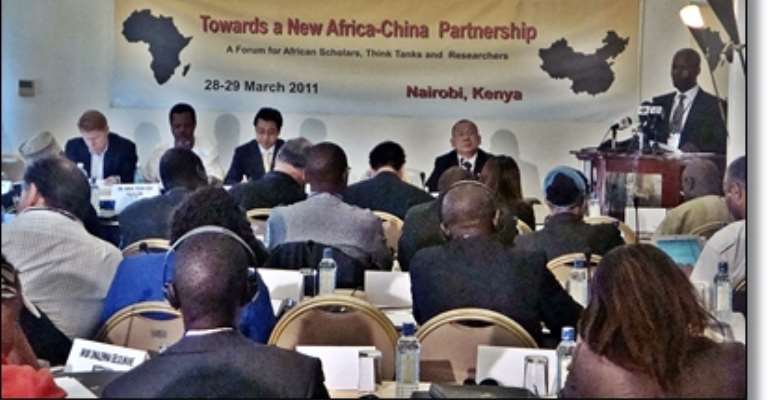 To achieve your dream, you must dream first. Political upheavals in North Africa, the battle for supremacy in Ivory Coast, Kenya's birth pangs towards justice and most recent arrest of Uganda's opposition leader for "walking to work" may erroneously paint a picture of political hopelessness. The most recurring statement from those contesting for power on the continent is that Africa can solve its own problems. This statement though misused by some for their own short term gains, is in fact Africa's dream.
It is difficult to nourish optimism in a climate where political chaos reigns supreme. In a continent where over 65% of the population is aged below 30 years; investment is urgently needed to feed the hungry minds with relevant software to secure Africa. The future of Africa is at risk. Africans must work harder to realize the dream to solve their own problems. Why should this quest turn brother against brother and sister against sister? Politicians on the continent need to calm down and realize that they could be fighting the wrong enemy (African people). Political campaigns ought not to be a contest between personalities but rather a contest of ideas and strategies to better a given country and by extension the whole continent.
I was honored to serve on a Provisional Select Committee (now a Steering Committee) that facilitated the bringing together of over 55 researchers, academicians, and think tank leaders from across the continent to discuss Africa's engagement with China. This was a historical event in many respects. It brought top scholars with varied ideological leanings under one roof. The uniting factor was the fact that Africans face similar challenges regardless of language and ideology. It occurred to me that the continent has over the last five decades lost a great opportunity to engage its intellectual resource on grounds of ideology. The delegates spent three days reflecting on how to work with an emerging global power – China. The fact that intellectuals on the continent put their ideological garments aside and prioritized Africa is signal to the latent potential to achieve the African dream.
African youth have not been left behind. I follow youth online discussions closely; although majorities are depressing (as they focus on emotive short term interpretation of situations); a number of issue based discussions are gathering steam. I pick Tanzania youth online discussions as a good example of youth discussions focused on issues. These young fellows resurrect publications, engage top thinkers and share top notch debates online. Last year, I met South African youth keen on touring Africa to learn more about the continent. I spent a week with Nigerian youth early this year. Their thirst to learn about other African countries was evident.
In 2006, I spent a week with German youth. I recently spent a week with American youth and will soon join British youth and hopefully Chinese youth by the end of the year. I see great lessons that Africans can borrow from the Western style of identifying leaders away from political rallies oiled with alcohol.
In the United States of America for example, a youth forum draws two opposing experts to debate a given topic. The most recent was organized by young people (mostly under 20) and focused on the following: "Signing away sovereignty: the dilemma of human rights and national autonomy; State secrets and public prerogative: does information transparency compromise national security; Gimme shelter: evaluating the impact of refugees in host states; Does foreign aid work? The dichotomy of development and dependence; Lights, camera, politics: debating the power of news media in today's foreign policy; How to deal: is legalization effective for combating transnational crime?"
As political leadership swing the continent one step forward and three steps back; the African people have been gaining an inch of freedom on each movement. What is urgently required is to connect thought leaders scattered all over the continent with African youth. Clear thinking will transform inches gained into huge steps of freedom and stability. Africa can indeed achieve her dream of solving her own problems by fixing the "software" problem on the continent.
By James Shikwati
The author, [email protected] is Director of Inter Region Economic Network (IREN).