MPs pay tribute to Theresa Amerley Tagoe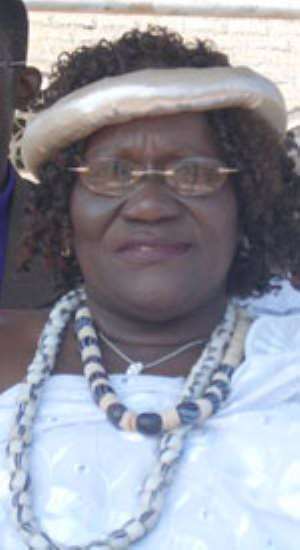 Members of Parliament (MPs) from both sides of the House yesterday paid glowing tribute to the late Theresah Amarley Tagoe, a former MP and Minister in the Kufuor-led administration.
'Theresah Amerley Tagoe was a good woman embraced with her own greatness, she enriched those around her and she was generous. She raised her family well and led her life with grace and dignity. It will be an honour and a challenge to follow in her footsteps,' noted Mrs. Gifty Ohene-Konadu, MP for Asante Akim South, on behalf of the women caucus in Parliament.
Her demise, according to the women MPs, had created a big vacuum which would be very difficult to fill, since she was a successful mother, grandmother, an advocate and a gender activist.
'Her various successful ventures in life, underscored with tough challenges, depicts her as a woman of stature and sterling human qualities, and which inevitably characterized her as a role model that deserves attention, encouragement and emulation,' noted Mrs. Ohene-Konadu.
She added, 'In the midst of all her domestic duties as a mother, she found time to excel in her work and to engage in humanitarian and development activities for the improvement of the society in which she lives.'
Within two years, Parliament has been saddled with the loss of three women legislators, namely; Hawa Yakubu, Doris Asiedu, and Grace Coleman.
The late Amerley Tagoe is the fourth woman Parliamentarian to have lost her life over the last decade. She would be buried on Saturday, January 29, 2011. She left behind two sons.
Notable among the things she was involved in, apart from being visible in various political gatherings and demonstrations, are chairperson of the population caucus in Parliament, help establish a non-profit organization aimed at providing micro-financing programs for the poor, and was a lifelong member of the Council of Women World Leaders. She was also engaged in other several charitable activities before her death.