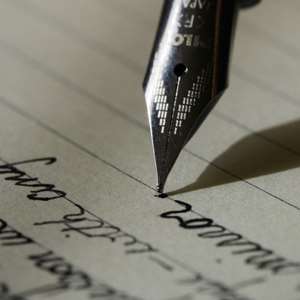 For me, the 2010 FIFA World Cup ended last Friday when Ghana suffered an unfortunate defeat from Uruguay. Too many hearts got broken. We were stunned. We were devastated. We got frustrated. We lived in dreamland, hoping we would wake up to a reality, when Ghana conquered Uruguay. Many of us could not eat. And yes, we are still recovering from that defeat.
The Black Stars won the hearts of Africa, and most parts of the World. At least, reader comments on FIFA's website, the BBC, etc, suggested that Ghana had support from across the globe. Indeed, we had high hopes, and these were not dashed. We made history. He reached the quarter-final stage.
Luck was simply lacking. Luck was all we needed to cross that line to the semi-final stage. We had all the opportunities. Luck was not on our side. And even though we lost, we lost gloriously. We lost proudly. The Black Stars played out their hearts. They used every shred of their energy. We deserved victory. But we lost. It was a hard truth to come to terms with; a painful reality to accept.
I have heard and read many unsauvory remarks abour Asamoah Gyan over the past few days. And I feel much saddened. On Sunday, I woke up to a sad question on myjoy: "What do you think? Did God desert Asamoah Gyan?". Oh what a needless question. How could we even think of this? I read the responses, and felt very sad. I felt quite disappointed at how ungrateful we can be to the very people we should praise and commend. I just couldn't believe that we would insult, castigate, and condemn the very person who has brought us glory and pride.
I do not know Asamoah Gyan from anywhere, except that he is a Ghanaian, who has played his heart out for Ghana; who has put his life on the line for us. And yes, Gyan has paid me nothing to write this article. But I feel, as a patriotic citizen, that for someone who has labored and suffered for his country, A. Gyan deserves better than we are treating him at this moment. I am just a concerned citizen who wishes the best for my country! The least we can do is, praise Gyan, and not blame, condemn or insult him.
It seems to me that by our very nature, we remember people by their "bads", not their "goods". Back in 2006, it was this kind of name-calling, insults, criticisms, etc that we had for this young hero. We said all the negative things we could say about him. Gyan transformed himself, and became a worshipping idol for us. He won back our hearts; our support and admiration. Have we so soon forgotten what he has done for Ghana? Come on, people, we have to appreciate this man. He is our all-time hero.
When Ghana played the United Stated in this tournament, some of us boldly wrote on our facebook walls "Yes, We Gyan vs. Yes, We Can". Gyan had distinguished himself so much that we felt it necessary to place our hopes on him in what we chanted "Yes, We Gyan!!" His goal in that Ghana-US match landed us where we reached. Gyan is the man! But we seem to have forgotten so soon. What a tragedy!
If there was a single person on this planet who wanted us to go the farthest in this tournament, it was Aamoah Gyan. If there was anyone who was so heart-broken and frustrated about not making it past Uruguay, it was Asamoah Gyan. On that fateful Friday night, he looked gloomy, morose, and rueful. Only if he could turn back the hand of time for a second; only if he could get another chance to make it up to us; only if hard luck did not strike him; only if we were not going to crucify him the way we are doing right now.
Are we going to remember Asamoah Gyan for all the great things he has done for Ghana, or for the penalty he missed? Are we going to commend and praise him for his deeds and actions or chastise him for losing that penalty? Losing a penalty could happen to anyone. That penalty does not have to be in soccer; it could be in any sphere of human endeavour. It could be anything that we could do to contribute to the "Ghanaian Pride". Just put yourself in Asamoah Gyan's shoes. How would you feel, if the very country you have been dying for, for all these years, now turn against you for a one-second unintended mistake you made?
Are we ever going to be a grateful and thankful people? Or are we going to continue being ingrates, remembering people only by the "bad" things they did? I appreciate that many of us were, and are still, frustrated by that defeat, and the fact that Gyan couldn't utilize that golden opportunity to get us to semi-finals. But there is no point crying over spilt milk. We should learn to encourage rather than condemn people. We should look at the brighter side of people, not their dark sides. We still have Gyan for many years to come, and I am optimistic that he is going to make us even prouder than we have ever been. So people, please stop raining all these insults, and curses on him; for is not worth dying for a people who would only remember your failures, not your successes.
Iddisah Sulemana
([email protected])