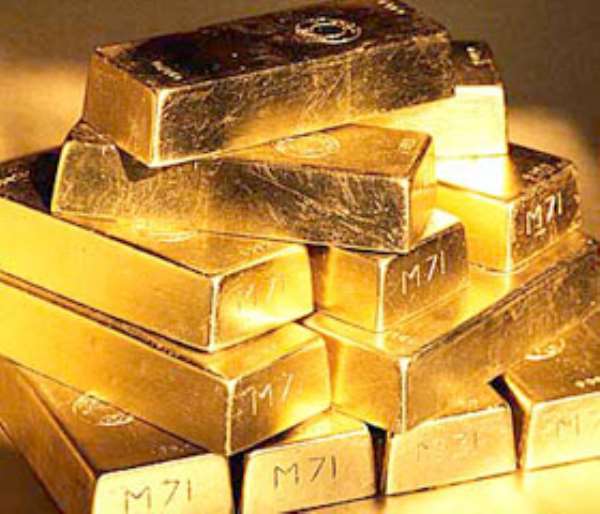 Gold sold at high prices in more than a month and was driven by stronger-than-expected Chinese import data, firm oil prices and a drop in the US dollar against major currencies.
Platinum, which is mainly used in auto catalysts, rose to levels not seen since August 2008, while silver reached the highest price in more than a month.
Gold was quoted at $1,154.85 an ounce, up by $16.95 at New York.
It rose as high as $1,157.65 an ounce to its strongest level since December 8.
"The fact that the dollar has weakened obviously helped to sustain its rally. We are looking towards the $1,200 level again," said Darren Heathcote, Head of Trading at Investec Australia in Sydney.
US gold futures for February delivery hit a high of $1,163 per ounce, which is the best level since December 8 before slipping to $1,154 an ounce.
The dollar slipped yesterday after posting its biggest loss in six weeks due to disappointing US jobs data, while the Australian dollar rallied on strong exports to China.
"People must use the news from China as some kind of excuse to push up gold," said a bullion dealer in Hong Kong, adding that low US interest rates were also a factor.
"Buying interest is still around because it seems the chance of an increase in interest rates in the first half of this year is fading," he added.
Source: Reuters