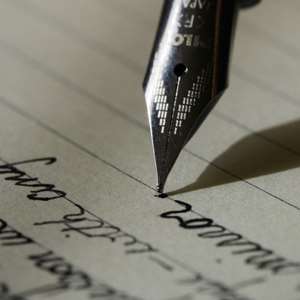 An ignorant belief is taking firm roots that anybody can be an ambassador of Ghana, except a Foreign Service Officer who has worked in the field of diplomacy and representation, and has proved his or her capability after years of service.
It is true that many countries appoint distinguished citizens outside their foreign service as ambassadors. Ghana rightly did the same at independence and has since appointed some good ambassadors from outside the Foreign Service.
But it is expensive to lie abroad for one's country and if just anybody can do that then it is not that necessary or important, and therefore most of our missions, if not all, should be closed down.
I know many will be upset by this article but it is high time we removed ignorance from its high pedestal. It is now becoming the fashion to apply for or recommend someone for the post of ambassador.
The Daily Graphic of July 6 carried a story by Kobby Asmah under the title "Appoint Dicko as Ambassador to Italy"
The article or story stated that the National Democratic Congress (NDC) Chapter in Italy has appealed to President J.E.A. Mills to consider appointing Alhaji Nuhu Alhassan Dicko as Ghana's Ambassador to Italy.
According to the chapter Alhaji Dicko, who is a consultant in international policy and immigration activities, is well placed and qualified to champion the interest of Ghana and her citizens in Italy.
It is claimed that Alhaji Dicko who has been in Italy for well over 18 years, is well versed in Italian affairs.
It must be stated at once that the main work of the ambassador is not to look after the immigration and other interests of Ghanaians in Italy.
If it were so the American ambassador in London or Paris, for example, cannot do any other work. In fact, the interests of citizens are dealt with by consular officers who are well trained and experienced.
Unfortunately, Ghana has never had a well-organised consular service. At independence Foreign Service Officers looked after the interests of Ghanaian citizens satisfactorily.
True, they were not very many, and were mainly students and citizens who had established themselves in the foreign country and did not have many immigration and residence problems as today's Ghanaians.
In any case, there was a vote in the budget of those days for assistance to Ghanaian citizens. Today, the mission has little if any funds for assisting Ghanaians in difficulty.
It requires staff and money to look after the interests of Ghanaian citizens abroad and the ambassador or the mission should not always be blamed for the dissatisfaction of Ghanaian citizens abroad with regard to the assistance they receive.
Alhaji Dicko may be well qualified in his field, but his 18 years stay in Italy and expertise in immigration activities do not necessarily qualify him to be the ambassador to Italy.
In fact, many countries do not like the appointment of resident nationals as ambassadors.
At independence, Ghana sought the appointment of the Cypriot A.G. Leventis as ambassador to France. The French government objected and Leventis became a Minister – Counsellor under a Ghanaian ambassador.
Leventis relished his diplomatic assignment with aplomb. But I have known of Ghanaians who thought diplomacy meant parties and the good life and became bored and disinterested after a few months in office.
Naturally, some tended to turn the post into a money-making venture. These disappointed ambassadors did not entertain and some even collected receipts to claim expenses they never incurred.
President Mills may do well to politely turn down the appeal from the chapter in Italy. He should also parry off applications for ambassadorial appointments from the party faithful.
The Foreign Service should not be the dumping ground for personalities who cannot be accommodated with juicy posts at home.
Naturally, the President has the prerogative to appoint his own chosen envoys to posts he considers key to his policies.
Winston Churchill, for example, appointed Lord Halifax, a former Foreign Minister as ambassador to the United States during the World War II. Here in Ghana Kwame Nkrumah appointed Sir Edward Asafo-Adjaye as the first High Commissioner to Britain.
Incidentally, it was difficult to persuade Sir Edward to leave his law practice and comforts at home and go to London.
Successful people who have made their mark in their chosen profession do not generally fancy the diplomatic service.
President Mills has a unique opportunity to stop the rot developing in Ghana's Foreign Service. He can stop the frustration caused by unjustified appointments to the midstream and top of the service.
As an academic, he knows that you cannot appoint an excellent engineer as Chief Justice. The Foreign Service cannot be the dumping ground for politicians, lawyers, doctors, military and other service officers who should be accommodated for political considerations.
A degree is required to join the higher echelons of the Foreign Service, but because there is no specific diploma required to enter the service, it does not mean that any professional can be a Foreign Service Officer.
Recruits are trained on the job, and during various courses. Postings abroad add to the knowledge and experience. Foreign Service Officers who do not absorb much or adapt are shunted aside by careful monitoring and assessments.
Those who come in at the middle or top are normally handicapped because they lack this training.
Ghana's Foreign Service was well established. Those selected before independence were attached to British missions to acquire the art and practice of diplomacy.
They were to pass on the knowledge and practice as they manned Ghana's newly established embassies and high commissions.
In fact, they greatly assisted those appointed to the service later. Appointments from outside the service can still be made and the appointees can rely on the expertise within the service.
I personally know and worked with ambassadors from outside the service who did extremely well. As a rule, however, professionalism at the Foreign Service should not be diluted.
In conclusion, the government should not be pressurised to believe that the role of the ambassador is to satisfy the needs and concerns of Ghanaian residents.
When I was a British Consular Officer in Istanbul, I mostly looked after the interests of Turkish Cypriots and not British citizens.
Our diplomats are not sent abroad primarily to look after Ghanaians. They are to do much more than that. They are to promote the policies of government as is relevant at their post. In other words, they promote the interests of the entire country.
The human capacity for this is best developed within the Foreign Service.