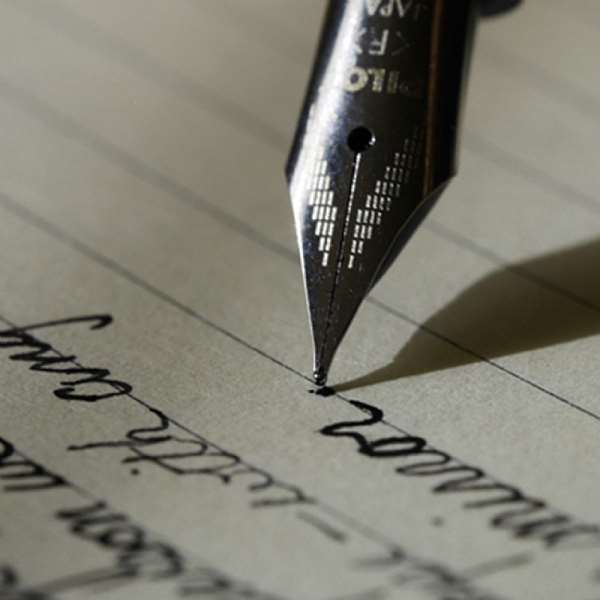 Two weeks before the 2008 presidential run-off something seriously happened which did not escape the attention of many Ghanaians even though their concentration was glued at the time towards the elections. It happened in Kumasi when an NPP Parliamentarian, Kennedy Agyepong in an interview with Angel FM stated that "People who are mentally unstable will vote for NDC".
Kennedy Agyepong in that interview further stated that the 47 percent of Ghanaians who voted for the NDC during Round One of the 2008 elections are not in their right state of mind. I am not making this story up and urge Ghanaians to check it out. Kennedy Agyepong mid-way through that interview also intimated that he had lived in Bronx , New York and therefore knows a lot about street violence so nobody should mess with him.
This demented statement from Kennedy Agyepong of course did not escape my notice as I wrote an article condemning it in the strongest terms. That was the day I also nicknamed Kennedy Agyepong the "New Adumadze".
I thought the eventual defeat of the elephants during Round 2 & 3 of the presidential run-off would have changed Kennedy Edumadze for him to tone down on his unguarded utterances some of which sounded blasphemous. How mistaken I was. Kennedy Edumadze is back in Kumasi and this time granted an interview to Ash FM. If what he said was true it would have made all Pastors, Bishops, Prophets and Mallams in Ghana begin to consult with him for Devine advice.
Kennedy Adumadze claimed God has spoken through him. Again, I am not making this one out, because in that interview Kennedy Adumadze stated categorically that voters have disappointed God by voting the NDC back to power. Now the big question is how would Kennedy Edumadze know that God is disappointed with voters if he Kennedy has not spoken with God?
Kennedy Agyepong who is known for saying things before he thinks further predicted that the Ghanaian masses will suffer greatly under the NDC government because they have saddened the Omnipotent God by not renewing the NPP's mandate to continue its good works. Kennedy Agyepong who suddenly became a prophet at the Radio Station was predicting how God was going to punish Ghanaians for voting for the NDC.
I never knew that our Omnipotent God whose Son Jesus Christ came to seek and to save the lost, and forgave sinners like me is now a one-sided God who has taken the centre stage in Ghana 's politics to pitch the NPP against the NDC. If Kennedy Adumadze's God is the same God that we all troop to churches on Sundays to worship then I would say that something has really gone amiss. Something is really wrong. And the God that we all worship does not behave the way Kennedy Adumadze thinks. I leave this for the pastors both within and outside Ghana to correct me if I am wrong.
Having even uttered those blasphemous words and attributing them to God, Kennedy Adumadze would not let sleeping dogs to continue to sleep. He stated emphatically that "there is no denying the fact that NPP is a God sent party ordained to redeem the citizenry from its doldrums." And Prophet Agyepong finally warned that Ghana will continue to experience hard times until the people, particularly those who voted for the NDC render unqualified apology to God for disobeying him.
It is good that Prophet Adumadze stated that God ordained the NPP to redeem Ghanaians from their doldrums. But I am shocked that God forgot to tell Prophet Adumadze that when He gives you a specific task to perform and you do otherwise, He elects somebody else to take the task away from you and do it. Does Prophet Adumadze remember why and how David was anointed by God through Samuel to take over from King Saul? Does Prophet Adumadze remember why Joshua was asked by God to take the Israelites to the Promised Land instead of Moses? Does Prophet Edumadze know why Dr. Kwame Nkrumah and not Dr. J.B. Danquah led Ghana to its independence? I mean does Prophet Adumadze know why Akufo-Addo became the NPP 2008 flag-bearer and not somebody like him?
If Prophet Adumadze does not know, then I would want him to know that when God gives you a specific task to perform and you do it your own way, He takes it away from you. Therefore, the downfall of the NPP during the 2008 elections could be attributed to that but not to Ghanaians disobeying God. Yes, it could be true that God anointed the NPP to lead Ghana in 2000, but down the road the NPP people grew wings like King Nebuchadnezzar did, thinking they were better people than the ordinary Ghanaians they were ruling. That is why the power that was given to them changed hands. That is how God works.
It may also be true that some Ghanaians are currently under economic stress but I promise Prophet Agyepong that the current economic strains that Ghana is going through have nothing to do with punishment from God. If anybody has any unqualified apology to make to God, it is the NPP including Agyepong who have to ask for forgiveness for using just a little bit of the monies donated and loaned by the international community towards the sustainable development of Ghana and pocketing the rest for their own selfish use.
There are other things I would want Prophet Edumadze to know. God in His own time makes things beautiful therefore nothing that we do happens by chance. Long before the world was even created God knew that the NPP would win the 2000 & 2004 elections with the NDC winning the 2008. You may take it or leave it but that is the truth otherwise it would never have happened.
It is a dangerous thing for you to say something untruthful and attribute it as coming from God. I would therefore; say to Prophet Adumadze that this time he has taken his buffoonery to another height by inserting the Ever Present God into Ghana 's political gallery and saying things that God has not sent him to say.
Sometimes some people emerge from nowhere and make good names due to how they carry themselves. There are other times that others also emerge from nowhere, try to make good names, but end up being a laughing stock. Kennedy Edumadze to me belongs to the latter group. In his anxiety to make a name for himself, he says things that probably his 10 year-old kid would never utter.
There is a way to make a good name for yourself. There is also another way to make a fool of yourself. It all depends on how you carry yourself, weigh your thoughts and deliver them. Uncle Kennedy, please sit down and ponder over these in order to help redeem yourself and your name. Pastors would begin to look at you at the corner of their eyes due to these unguarded statements you made. Even your own church members would consider your statements as sacrilegious. And I bet you God would not be happy with you if you claim He told you something that He did not.
God loves us in the same vein. His love towards the NPP is no more than his love towards NDC members. Even the bible tells us that God rather seeks the sinners since those who are not sick do not need any physician. If we are therefore, to go by that statement then it means God would rather be seeking the NDC people more than the NPP since by Prophet Agyepong's statement NPP people are the righteous chosen people in Ghana.
If Ghana is to continue to face hard times, then it would be due to greed, corruption, rape, stealing, selfishness, hatred and uncaring attitude some of which were exhibited by the NPP during its 8 years in power. I wish God would forgive Prophet Agyepong for the blasphemous statement and also wish him every blessing from God.