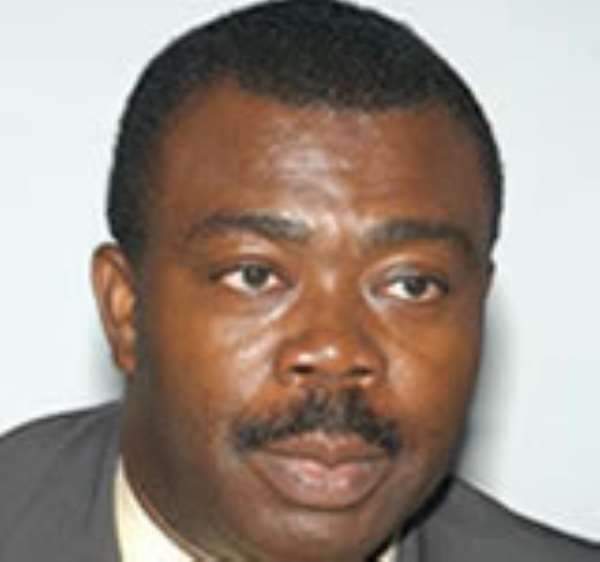 Former Information Minister, Stephen Asamoah-Boateng
Psycho-theories uncovered that when the hopeless in the society makes it (often by chance), he tells the whole world in loud voice "I have made it". How many Ghanaians knew the distasteful-mouthed Asabee, when he was trying to make ends meet as a London taxi driver?
Asabee proved to be one of the most terrible and incorrigible crooks of the infamous gold-diggers who almost nearly left Ghana in irredeemable shambles. However, I never blamed Asabee, but his boss and employer for flagrantly ignoring the impact of Language in Modern Politics. His boss could command him to order. Anyway, the boss's mandate to rule was over and for that matter care less where his party heads to.
Observably, Mr. Kufour seems to like his boys who hated the Father of Modern Democracy in Ghana, Ft. Lit. (Rtd.) Jerry John Rawlings. That was why he left Asabee to fooling around. He (Asabee) will forever be remembered as the most irresponsible politician in Ghana's political archives. His language clearly showed that he never had a dog's privilege for good training as a kid. Charity begins at home.
This man rode on political powers, gascoigning and bad-mouthing, oblivious of the simple fact that "other people have the divine right to rule". (Quoted words by President Mills)
This is just the beginning of the show! He should better tighten his belt for real POWER exercised not as "cowly" as he did. Ghanaians are anxious to watch and rejoice the plight of a conceited man of decorum who had no scintilla of respect for the many poor Ghanaians of which he was a member.
Asabee's irresponsible talks alone in his hey days are enough to merit BNI's invitation. Interestingly, this man is in a queue to account for our big monies that robbed his senses. Everyone is all ears to the unfolding developments of the cloudy, 400-million-plus contract pertaining the renovation his ministry. Let's wait and see.
However, I pray for his soul.
Abdulai Hanan R. Confidence
[email protected]
NTC, Tamale
TEIN (P.R.O.)