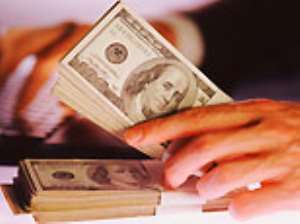 I write to comment on the unfortunate manner in which the police and the media are dealing with the issue of cyber fraud in recent days. As a nation, we have sat down for the rot of cyber fraud to engulf us only to exhibit a knee-jerk reaction to the problem.
Not too uncommon of some media houses, they have decided to sensationalize the issue to the detriment of an effective solution. I caution against this demonizing of the youth suspected to be involved in cyber fraud at the expense of effectively curbing the menace.
I would like to state that cyber fraud in Ghana is a result of several triggering factors which cannot be dealt with by a burst on one isolated internet café and sensationalism by the media. The case of www.sam café at Chantan is a case in point. Police raided this internet café destroying expensive infrastructure wall fittings and network wiring while presenting every individual there including the owner and the poor employee as common criminals. Everyone, including innocent people who have come to do genuine business such as photocopy was arrested. The media particularly Peace FM took up the issue and presented a lopsided picture in which the kids involved were purported to be practicing occultism in the café.
I happen to have set-up www.sam café and provide some technical-support; I am also a good friend of the owner. I can attest to the fact that there have been no occult activities in and within the vicinity of the internet café because I live in the vicinity. I am personally averse to cyber fraud. One thing is however certain, the incidence of cyber fraud is generally high in the country and I cannot discount that some of the youth may have been involved but it is extremely difficult to monitor every activity that clients undertake when they are sitting behind the computer. You can ban pornography but you cannot prevent a client from chatting with a purported friend who turns out to be a fraud victim.
Storming a café and ripping network cables off the walls is not way to stop the cyber fraud menace. Making scapegoat of a few people in a public café will not solve the problem as it is going on in many homes with private internet connections! Making a victim of the small fry appears to be the norm in this country.
The police have failed to curb this menace by making themselves susceptible to bribes from these same boys. Now that the problem is out of hand they resort to ?allegedly? gorilla tactics that would only push the problem underground. Let us deal holistically with the issue and save Mother Ghana!
Credit: Matthew Anorkplim Loh
[[email protected], www.changeghana.com]